HTC has been one of the smartphone makers which always tried to bring technology close to style with its flagship products having striking design and mind blowing technology. When it comes to the phablet series, we always wondered why HTC was not eager to release one , but after the launch of HTC J Butterfly in Japan and  launched as Droid DNA in US,  people were eagerly waiting for the release of this 5 inch monstrous beast in more countries. Now the phone or phablet whatever you love to call is finally launched in INDIA. This is by far the phablet with the most powerful tech spec seen on any 5 inch android device till date. What makes this device unique is the technology it uses which we will see in many companies' flagship smartphones in 2013.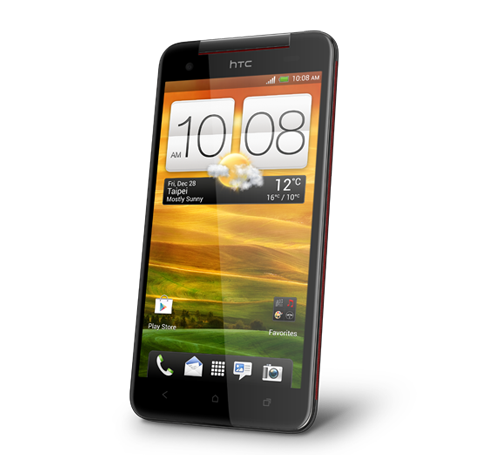 1.      Built quality
HTC Butterfly is made up of high end plastic body which does not feel cheap when we look at the body design and compare it with others. The device weighs just 140 grams with dimensions of 143 x 70.5 x 9.08 mm. The back is rubberized which gives firm grip and the phablet fits in the hand very well. The Butterfly does have a metallic like use in some areas of the device, glossy finish and thin edges. The device has dual LED notifications which is first of its kind. The phone has a non-removable battery, the power button is at center  the micro SIM card slot, micro SD card slot and the USB slot are all protected by plastic flap. The device is even water resistant( only splash proof at certain angle) using IPX-5 technology but only up to some extent.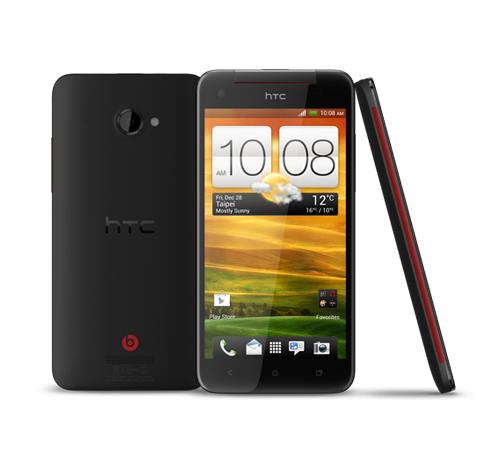 2.      Hardware
The HTC Butterfly is powered by 1.5 GHz quad core Snapdragon s4 pro processor by QUALCOMM. The device has adreno 320 GPU which is the best in its class. The device has digital compass, Gyro sensor, Accelerometer, Proximity sensor, Ambient light sensor. The device boosts AGPS with GLONASS technology support, It supports HSPA/WCDMA: 850/2100 MHz, GSM/GPRS/EDGE: 850/900/1800/1900 MHz The device has Bluetooth 4.0 with aptX enabled, WIFI b/g/n, 3.5mm jack, micro usb 2.0 and DLNA certification.
The device has Studio-quality sound with Beats Audio™ built in and exclusive built-in amp for both headphone and speaker.
3.      Display
The HTC Butterfly has a mind boggling 5 inch SUPER LCD3 display with 1st FULL HD screen with resolution of 1920 X 1080 and overpowering 440 ppi just blows every screen even the retina display of iPhone 5. The screen is protected by Corning Gorilla Glass 2. The display is best in reproducing colors, viewing angles and brightness in day light conditions.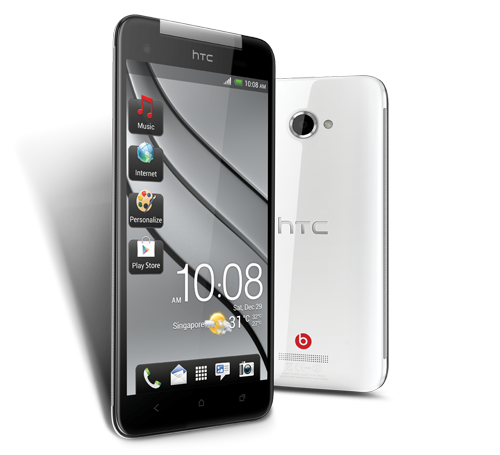 4.      Storage and memory
HTC has provided 16GB memory on-board which can be expanded up to 32 GB additional storage via micro SD card. The device has 2 GB RAM but sense UI takes some of it.
5.      Camera performance
HTC has one of the best camera of all because of the dedicated image chip. The 8 MP rear camera with auto focus, led support and F2.0 aperture and 28mm lens captures some of the best and fastest shots and even performs well in low light conditions due to BSI sensor. The shutter lag is almost zero and focus is instant. The rear camera shoots at 1080 pi full HD. The front cam is 2.1MP camera with ability to allow 1080 pi full HD video recording. There are some break through features like VideoPic: Capture a 6 megapixel photo while shooting HD video at the same time, Continuous shooting: One-press continuous shooting, Smart Flash: Five levels of flash automatically set by distance to subject, Sightseeing mode: Ensures that your camera is always ready for your next great shot, Video stabilization: Removes shakiness for smooth, professional videos, Slow motion video capture and playback.
6.      User interface and software
The device comes out of the box with android jelly bean 4.1.1 with HTC sense 4+. The HTC user interface allows many features like live lock screen style, with many personalization options and scenes and skins.  The phone is certainly eligible for jelly bean 4.2 update somewhere in next few months.
7.      Performance
The HTC Butterfly has top notch hardware which promise to run your device without any hitches. The 1.5 Quad core snapdragon s4 pro processor is a performance packed processor supported by 2 GB RAM. It scores 8000 in quadrant benchmarks and only the Google nexus 4 with similar spec is able to reach closer to it but can't defeat.
8.      Battery life
The device is backed up by a 2020 mah non-removable Lithium ion polymer battery. The non-removable battery has more battery life rather than the removable one. Still the device is slim.
9.      Price factor
This is where HTC ruins the game with its hefty price tag of 45990 INR it has not only set a new benchmark for phones in Indian market but it has also set benchmark of being one of the most expensive phablet in India. Well HTC should have thought that when its direct competitor  Samsung note 2  is available at 38000 INR, this can really be a deciding factor ultimately affecting the sales of HTC butterfly. Hope HTC understands and reduce the price because even the price difference of 3k or 4k can put huge impact on sales of any smartphone in India and here it's a difference of approx 10k.
SEE ALSO:  HTC ONE S C2 Detailed Review
10.  Pros and cons
As nothing in this world is perfect, not even a smartphone.
Pros-
Built quality. The built quality gives premium feel sleek but firm grip.
Gorgeous display- full HD display with whooping 440 ppi, you won't be able to identify pixels with super LCD3 for accurate colors production.
Eligible for future updates can be updated to 4.2
Camera performance with zero shutter lag. Camera turns on instantly. Even front camera supports full HD recording.
Processor. Powerful enough to run anything.
Beats audio- If you like music especially the bass and vocals, then beats audio is the destination for all your hunt.
Customizability right out of box- the sense UI allows you to customize lock screen even allowing you to use camera and music app from lock screen. You can have custom lock screens and moreover skins from HTC which redesign every widget and stock launcher. There is a wide range of stock widgets and each widget shows some kind of animation when used.
Tough gorilla glass 2- the screen is protected and scratch free and provides nice viewing angles along with nice contrast and visibility in day light due to the super Amoled technology.
Dual notification lights.
Cons-
Battery life is still under doubt because of pixelated super lcd3 screen. Should have expected at least 2100 maH.
 No NFC, no android beam.
Price tag, hefty price tag of 46K would make a hole in your pocket.
Well HTC is eager to make some new moves and launch some fantastic products and its new flagship smartphone in February 2013 to decide its future and to gain its lost charm and faith in customers.