Roblox remains an amazing world-building platform where players of all backgrounds and ages get together to have fun. Whether it's trying out the Best Roblox slender outfits or playing the best scary games, there's a lot on offer here. However, like any online community, Roblox includes a few servers with mature content and locks voice chat for users ages 13 and under. In an effort to establish safe limits, Roblox has implemented an age verification system. If you are a user who is 13+, you can verify your age on Roblox to access age-appropriate content as well as voice chat. So those looking for a way to verify their age, let's head over to Roblox and learn the process together.
Verify Age on Roblox: Step-by-Step Guide (2022)
While it's easy to verify your age on Roblox, you need a couple of things before you start the verification process. However, if you already meet the requirements, use the table below to jump to the process itself.
Requirements for Age Verification on Roblox
So before we begin the age verification process in Roblox, make sure you have the following things ticked off:
1. A Government Issued Photo ID
Roblox has a good age verification process that won't simply take your word for it. So in order to pass the process, you must have an official government-issued ID with your photo on it. This will help the system make sure your name and face match the records and pass you. Your official ID can be your driver's license, passport, or residency card. However, if you don't have one of those, just make sure you have some form of government-issued ID with your photo on it before proceeding.
2. Smartphone with a QR Code Scanner App
While the verification process will begin on your computer, it will be carried on over to your smartphone. Part of it involves scanning a QR code. Make sure you have a phone with a working camera that can scan QR codes. If you are on an Android, go ahead and check out these best QR code scanners. iOS users can simply pull down the Control Center from the top right and tap on the QR code icon to bring up the scanner.
3. Make Sure You're Over 13 Years Old
While I know this sounds redundant, you wouldn't be the first one to try and fool Roblox by pretending to be older than you are. As we mentioned above, there's a good reason Roblox asks people to verify their age before accessing some content. This is because not every game on the platform should be accessible to young teens. So if you are still below the age of 13 and using someone else's ID to fool the verification process, please don't proceed further and wait till you're of age.
How to Verify Your Age on Roblox
So now that we have what we need to make sure the process is successful, let's go on to verify our age on Roblox. Keep your government ID handy and follow the steps below.
1. With your Roblox account already logged in, click on the cog icon in the top-right corner and then select "Settings" from the dropdown menu.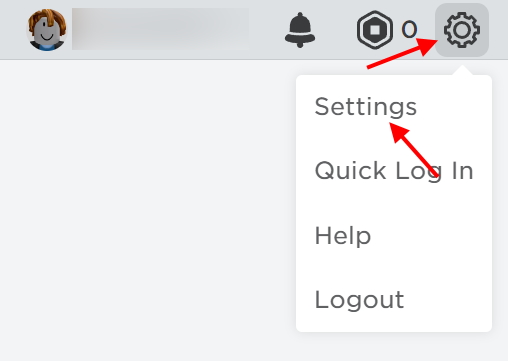 2. Among all your details in the "Account Info" section, you will see your birthday under the "Personal" tab. Underneath the birth date, you will also see a button called "Verify My Age". Click on it to proceed.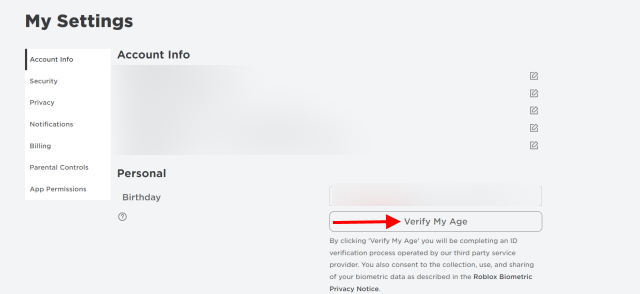 3. This will open a pop-up with details about the requirements along with a QR code. Now pick up your smartphone, open the QR code app and scan away. I have used my iPhone for this demo, but Android users can follow suit without any problems.
Note: Do not close the QR code tab on your PC once you are done scanning.
4. Once scanned, you will be led to the screen you see below. Tap on the "Start session" button to begin and grant any camera permission the app asks for.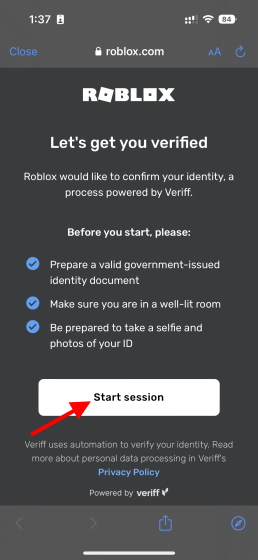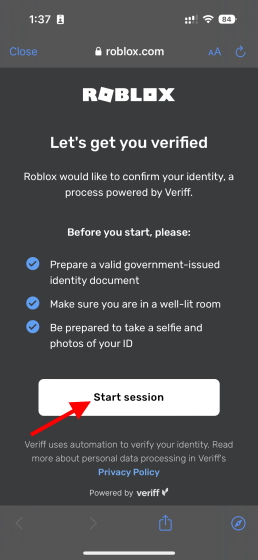 5. Now, it is now time to take a photo of your document's page. Position your government ID in the frame and click the "Shutter" button.
6. You will now be asked to turn your document around. Do it and tap the Shutter button again after positioning it.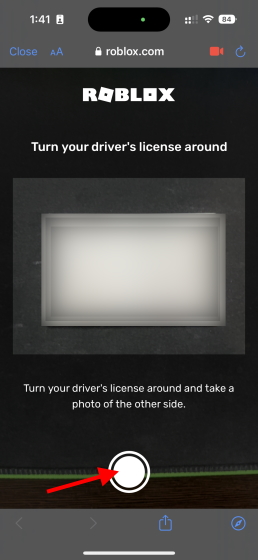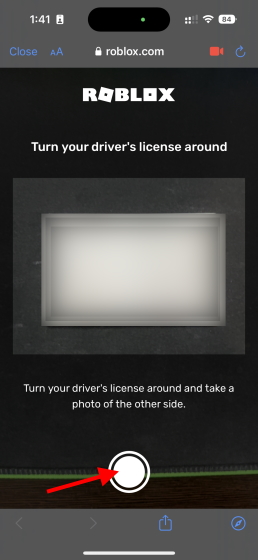 7. Next, it's time for a quick selfie. Position your face in the front camera frame and tap the "Shutter" button.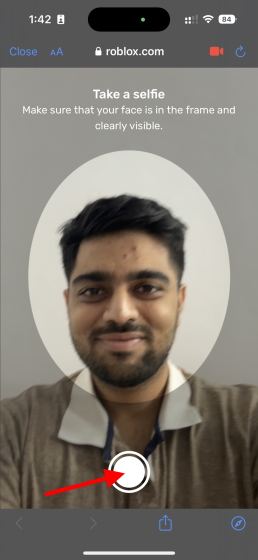 8. Now, simply hang back as you will see the screen below. The system will verify and cross-reference your given document against your face and render a decision in some time. This might take a while, so don't be worried if the wheel keeps turning.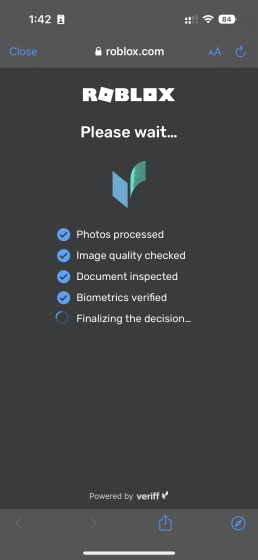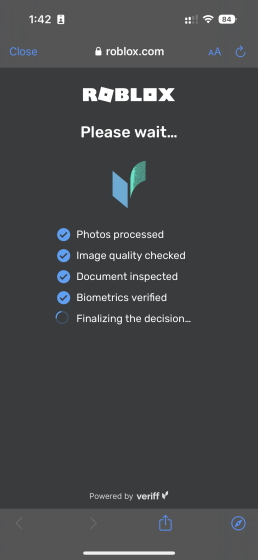 9. Now go back to your browser QR code tab on your desktop, as you will see a Pass or a Fail result. In my case, you can see that my age was verified without issues. If your result ends up failing, make sure you use a different ID and your face is better lit in the selfie. However, note that you will now have to wait for 7 days before you can retry verification.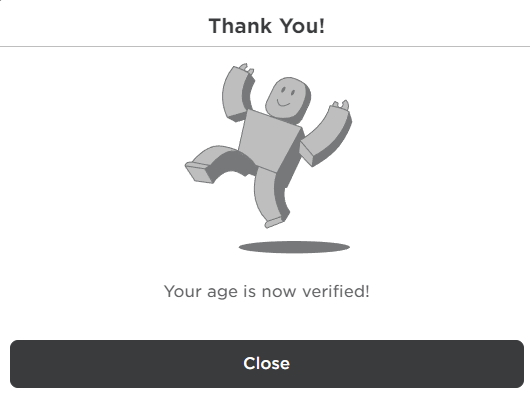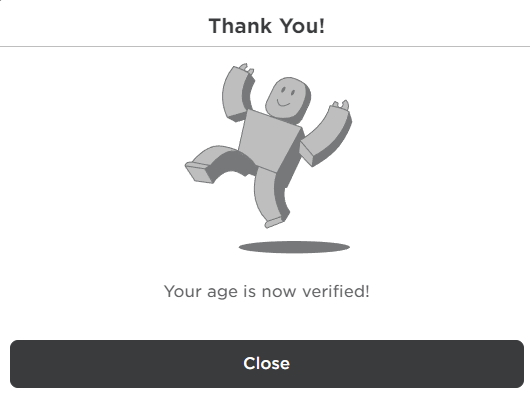 And that's how easy it is to verify your age on Roblox. Now go and access all of Roblox and voice chat with friends without any stoppage.
Easily Verify Your Age and Have Fun on Roblox!
We hope this guide was useful to you in verifying your age on Roblox. Now that you have unfettered access to the platform, try out all the features Roblox has to offer. New to the game altogether? Well then, learn how to make an account on Roblox and follow the guide above. Did you run into errors while verifying your age? Drop your questions down in the comments below!