If you care even a little bit about your online security, ideally, you should enable two-factor authentication on all your accounts. However, although this practice is good for security, it makes logging in your accounts a little cumbersome. Waiting for a code and then entering it manually just doesn't feel natural. However, if the inconvenience is the only thing stopping you from this security feature, there's a very nifty solution for you, that is, if you use Google as your primary account. In 2016, Google launched its Google Prompt feature which made two-factor authorization very easy to use, however, it still kept the SMS and Calling as the default options. But today, Google made its Google Prompt feature the default two-factor authentication option. So, if you are interested in security, this is how you can set up and use Google Prompt for two-factor authentication:
Use Google Prompt For Two-Factor Authentication
Google makes it very easy to use two-factor authentication. This is really good because now you get the security of the two-factor authentication without the hassle that comes with it. But, before we can use this feature, we will first have to set this up, so, let's see how to do that, shall we?
Setting Up Google Prompt For Two-Factor Authentication
1. First, launch a browser on your desktop/laptop and then log into your google account. Now click on the following link to head to your Account Settings.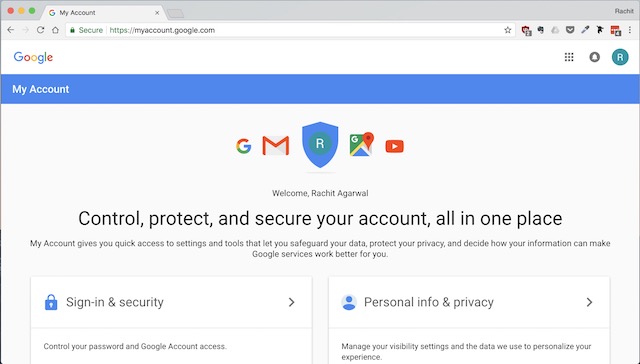 2. Now, under "Sign-in & security" click on the link that reads, "Signing in to Google".
3. Here, under the "Password & sign-in method" you will find the "2-Step verification" setting. First, click on it and then on the "Get Started" button on the next page.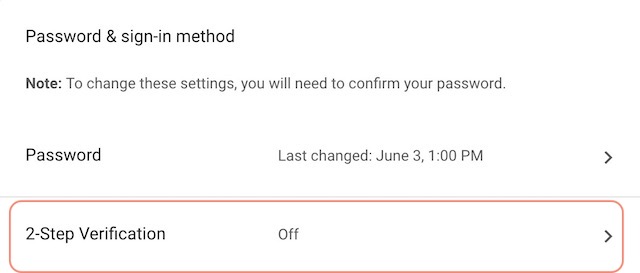 4. After you click on the Get Started button, you will be asked to sign in again for security reasons. Once you log in, you will see your mobile device (Android/iOS) on the screen. Click on the "TRY IT NOW" button. Now, Google will send a prompt on your device, just unlock the device and tap on "Yes".
5. The last step is to add a backup two-factor authentication method in case the Google Prompt method fails. If you already have a number attached to your Google account, you can choose either the SMS or Call option. If not, you will either need to link your phone number or you can choose other methods provided by Google.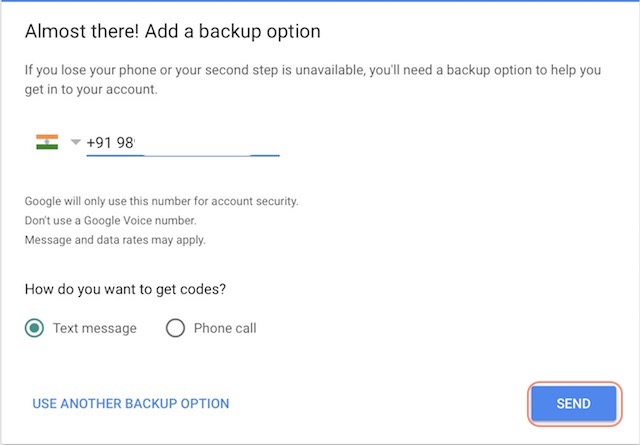 6. The last step is to enable the two-factor authentication. Just click on the "TURN ON" button.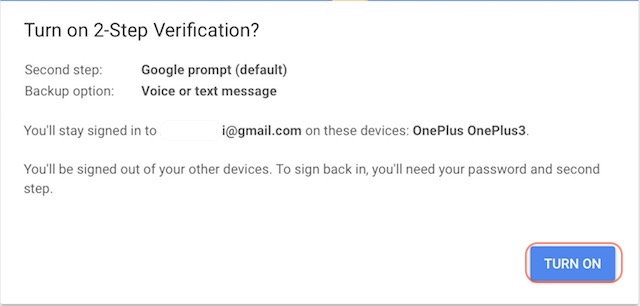 Logging In Your Google Account Using Google Prompt
Now, let's see how we are going to log in our Google account.
1. Load Gmail on your browser and click on log in. Now enter your password as you always did. As soon as you enter the password, you will see Google asking for you to authenticate the login attempt on your smartphone using the Google Prompt.
2. As we did during the testing, unlock your phone and tap on "Yes" and you will be redirected to your account. See, how easy it is!
SEE ALSO: How to Use WhatsApp Live Location Feature
Google Prompt: Easiest Two-Step Verification Process
Although Google Introduced this feature last year, it kept SMS and Calls as default options for its two-step verification process. However, now Google has made its Google Prompt feature the default option for its two-factor authentication service. This shows that even Google thinks that the Google Prompt is a better solution for the two-factor authentication problem. Set it up for your account now and tell us, if now, you are  more likely to use the two-factor authentication then before, or not, either way, we will love to hear from you. Drop down your thoughts in the comments section below.