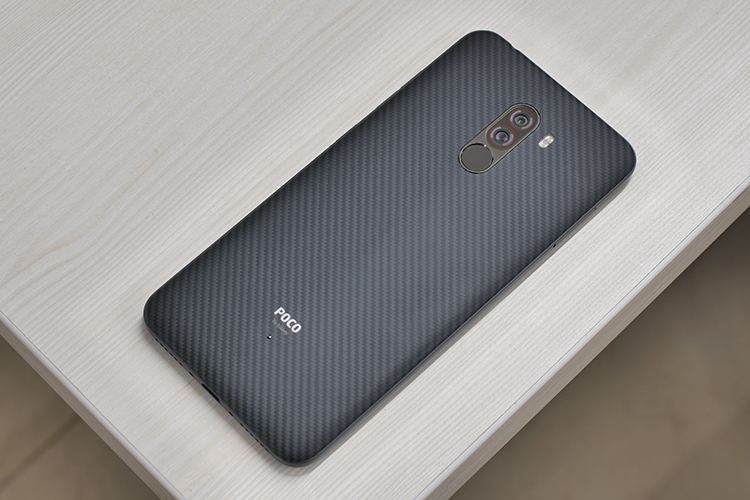 Xioami's Poco F1 has so far received great reviews from most users, and despite some persistent bugs, the phone remains amazing value for money. The Poco F1 is selling in significant numbers, according to the company, and one factor that might have drawn Android enthusiasts to the phone is the support for bootloader unlock.
At the launch event, Poco's Product Manager Jai Mani shared the company's vision of making the Poco F1 a developer-friendly device. In line with this, the company released Poco F1's kernel source. Another issue solved by Poco was the reduction in the waiting time before users can unlock the F1 bootloader.
Xiaomi does not allow users to unlock bootloaders on their own and they must apply for the unlocking, and this process takes 30-60 days for Xiaomi devices. Poco brought this down to a commendable minimum waiting period of three days, and while it is still painful to wait for this duration, the change is a vital stepping stone towards a more positive and developer-friendly environment.
Now if you're looking to unlock your Poco F1's bootloader, here are the steps you need to follow:
Warning: Unlocking the bootloader will erase all the data off your Poco F1, so make sure you create a backup of all the crucial data.
1. After you successfully take the backup, go to Settings on your Poco F1. Tap on About Phone and locate "MIUI version (for Poco)". In quick successions, tap on this option 7 times, which will unlock Developer Settings and you'll see a message saying "You are now a developer!"
3. Go back a step and in the main menu of Settings, scroll down to Additional Settings, and then on Developer options.
4. Here you'll find an option, "OEM unlocking". Tap on it to toggle it on, you might be asked for your passcode or unlock pattern followed by a warning about the potential dangers of bootloader unlocking. Tap Enable on it.
5. Now within the same menu, head over to "Mi Unlock Status" and tap on it. You'll be asked for permission to view your device ID, IMEI number etc. in a pop-up dialog. Tap Agree on it.
6. You won't be able to move forward without a SIM card in your device, so make sure you've inserted one. Then tap on "Add account and device" and sign in with your MI account. If you don't have one already, you can sign up using this link.
7. Now that you've followed all of the steps above, it's safe to move to your Windows PC. Download Mi Unlock Tool using this link and unpack the ZIP file. (There's no option for doing it using a Mac machine, yet, but you can run a virtual machine such as Parallel Desktop)
8. From the unpacked contents, locate and open miflash_unlock.exe. Sign in with your MI account.
9. Now connect your Poco F1 via USB cable and restart it in Fastboot mode. To boot up in Fastboot mode, switch off the device and hold the Volume Down Button. As you continue holding this button, press the power button and do not release the volume down button until you see Fastboot in green text displayed on the screen.
10. Now, the Mi Unlock tool will show a device connected. Once it does, click on Unlock and you'll be warned twice about the potential harms of bootloader unlocking which includes lesser protection and greater vulnerability to malware. Click on "Unlock anyway".
11. Now, you can sit back and relax as the tool tries to unlock your Poco F1's bootloader. If you're trying it for the first time, chances are you'll see an error asking you to try after 72 hours (3 days). If you're lucky enough, your Poco F1's bootloader will be unlocked and you'll see a message informing the same.
12. If your efforts hit a wall, you can try again after the 72 hour period is over and this time, hopefully, you should be successful.
13. When the bootloader is unlocked, you'll be required to set up the Poco F1 again because all your data will be wiped. To check the status of the bootloader, you can go to Settings>Additional settings>Developer options>Mi unlock status and you'll see a message saying the bootloader is unlocked.
Poco F1 Bootloader Unlocking
Unlocking the bootloader is the first step to installing mods or custom ROMs on your device, and you can start by installing a custom recovery such as TWRP. You can also root your phone to maximize its performance and to keep a track of the available resources for mods and custom software, you can visit this page on XDA Forums.
---