Origin is one of the most popular digital video-game distribution platform, developed by the hugely popular publisher, Electronic Arts. This platform houses almost all the games that are published by EA, in addition to several others. Although not quite as popular as Steam, Origin has a vast library of games that you can purchase. Considering it's EA's own platform, the only way to digitally purchase the games published by EA, is through Origin. However, Origin has its fair share of downsides. Several users have been complaining about Origin's ridiculously high CPU usage while playing some latest games like Battlefield 1, Titanfall 2, Mass Effect: Andromeda, etc. on their mid-range systems. As a result of this, some of the games experienced frame drops and even occasional crashes which hindered the gaming experience for many. Well, if you're one of those guys affected by this issue, we highly recommend you to disable Origin's In-Game Overlay, in order bring down the CPU load significantly. If you have no clue regarding this, let's take a look at how to turn off Origin In-Game Overlay:
Disable Origin In-Game Overlay
By default, Origin In-Game is enabled. If you want to check whether Origin overlay is enabled or not, just play a game using origin, and press "Shift + F1". If Origin's menu pops up on your screen while you're in-game, then the Overlay is enabled. So, simply follow the steps below in order to get this disabled in a jiffy:
First of all, you need to log on to the Origin desktop client that's available for both Windows and Mac, with your EA account.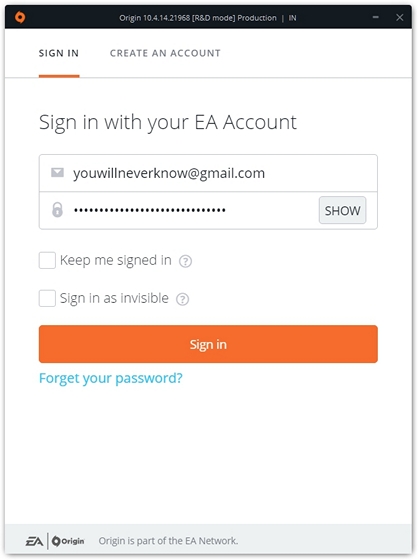 Once you've logged into your account, click on "Origin" located at the top-left corner of the window and go to "Application Settings".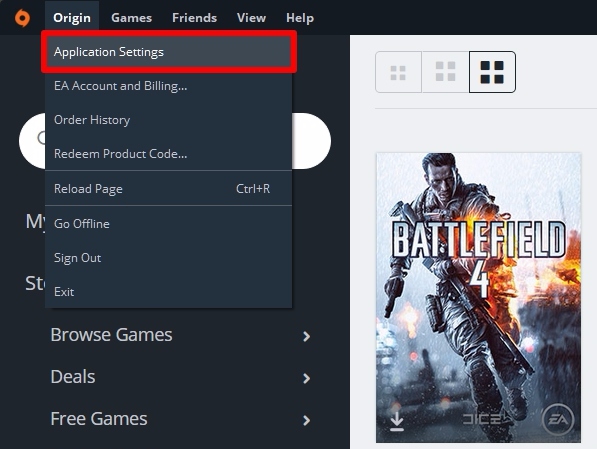 In the next menu, click on "More" and once again, click on "Origin In-Game".
Now, you'll be able to disable the Origin In-Game Overlay by simply moving the slider.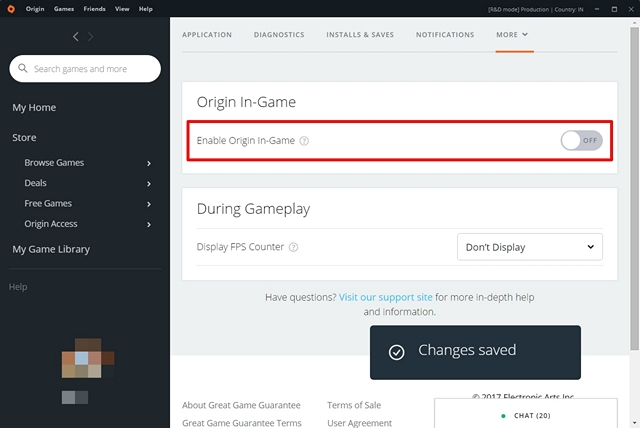 Well, from now on, when you try to press "Shift + F1" while in-game, the Origin overlay will not show up on your screen.
       SEE ALSO: How to Increase Download Speed of Games in Origin
Turn Off Origin In-Game Overlay to Minimize CPU Load & Frame Drops
Sure, Origin In-Game Overlay is a pretty useful feature to accept party invites, broadcast gameplay and even chat with your friends while you're in-game, but the load that this feature has on the CPU is significant enough to hinder your gaming experience. Do you really want access to these features at the cost of occasional crashes and frame drops? Well, that's up to you to decide, but we really think you'd prefer keeping it disabled. If you really want to send or accept party invitations, or respond to your friend's message, you could simply minimize the games and do that without the need of Origin In-Game Overlay. So, have you finally managed to disable Origin In-Game Overlay? Did you check whether your occasional frame drop and crashing issues have subsided? Do let us know by simply dropping a few words in the comments section down below.
---
Load More