Starfield, like other RPGs, hosts its item system that comprises not just intergalactic weapons and technology but spacesuits, raw materials, apparel, oddities, and well, even contraband. If you are a voyager who has chosen his Starfield background, then you must have begun your journey. However, chances are that you find yourself encumbered or needing credits and want to sell excess items. Or perhaps you're in the market for some new items. Regardless of what you need, Starfield has its fair share of vendors that let you buy and sell weapons and gears more easily. So keep reading to learn how to sell items in our dedicated guide below.
Like Bethesda's previous RPGs, Starfield has a plethora of vendors that buy and sell all kinds of items from the player in one place. You do not need to go to multiple shops to sell different things. However, the ones motivated enough to do that they still can. Nonetheless, follow the steps below to buy and sell items in Starfield.
Note: Starfield vendors have a set limit of vendor credits on the top right. If you sell too many items, they will run out, and you cannot sell anymore for a while.

Begin by locating a shop you want to transact at. You can do this by visiting any directory board and combing its list of shops (most importantly spaceports). The board below can be found just a few meters ahead after you land in New Atlantis.
Finding the shops themselves after looking them up is not hard. Begin walking to explore, and you will run across it soon. Here, we will be heading to Jameson Mercantile. Head inside the shop to begin.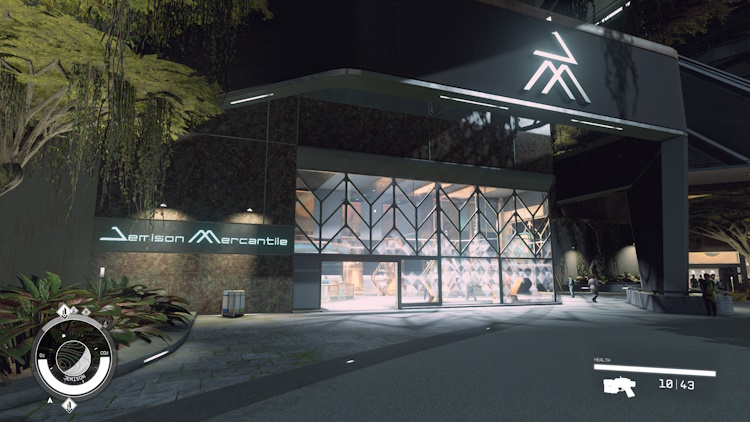 Here, speak to the vendor and choose "I'd like to see what you have for sale." This will open up the Buy menu.
However, since we have to sell items and weapons, click on the "Sell" button to revert to the sell menu. Alternatively, you can even sell from your ship's inventory by clicking on it.
Here, choose the category you want to sell from. We are choosing "Weapons" here.
Finally, choose the weapon and the quantity you want to sell and click the sell button to finalize the transaction.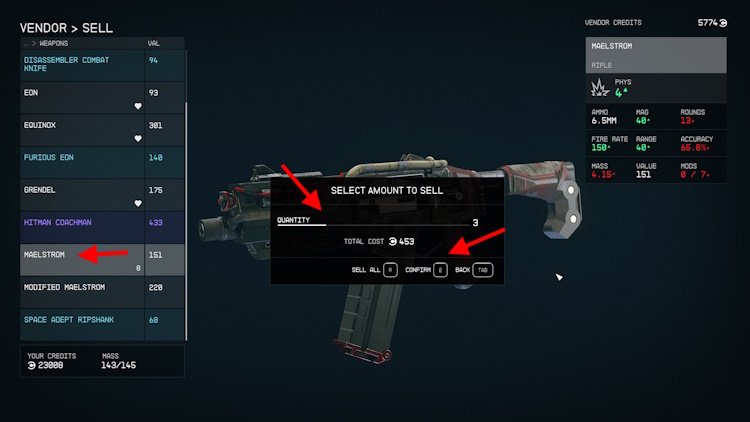 And just like that, you have sold your items in Starfield. You can return at any point and sell all legal items as long as the vendor has the remaining credits. Conversely, you can also buy stuff using the buy menu. For those of you looking at how to sell illegal stuff in Starfield, stay tuned, as we have a guide for contraband on the way.