Samsung has launched their new flagship devices, the Galaxy S9 and the Galaxy S9+. While the devices boast of supreme hardware and superb performance, the power users out there certainly want more from their devices. After the Kernel Sources were released for both the devices, official TWRP support has also arrived for the new Samsung flagships. So, if you're someone who wants to install a custom recovery on their device and then go on to root it, read on, as we show you how:
Install TWRP on Galaxy S9/S9 Plus
Note: The following method will format your device, so make sure to backup all of your important data. I tried the method on my Galaxy S9 Plus, but the method should remain the same for the S9 as well. Also, the following method is applicable only for the Exynos variants, and it will not work on the Snapdragon models. Also, following the steps below will trip Samsung Knox, thus voiding your warranty.
1. First off, head over to Settings -> About phone -> Software information. Tap on the "Build no." seven times to enable Developer Options.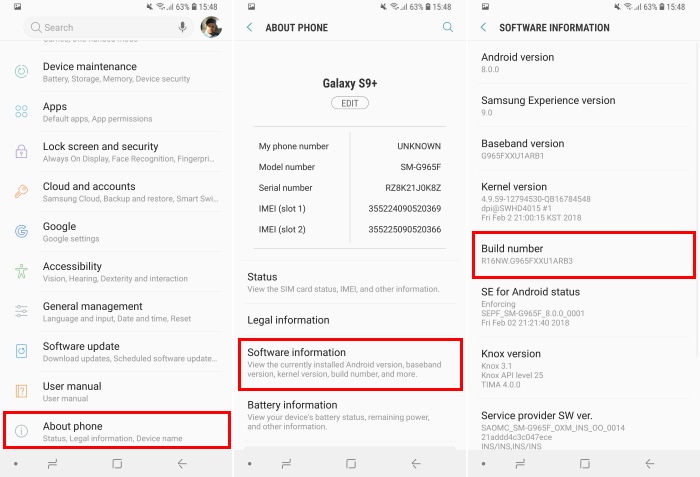 2. Next up, head over to Settings -> Developer options, and enable the toggle next to "OEM Unlock".
3. Now, onto your PC, download and extract Samsung's ODIN package.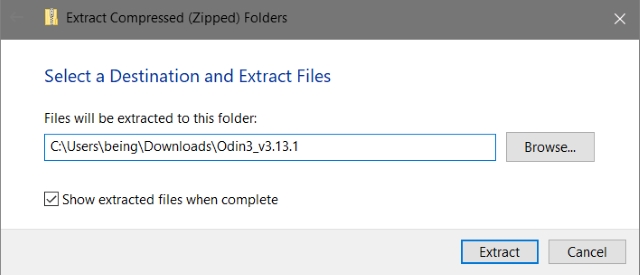 4. Download the ".tar" file of the TWRP image from below:
Galaxy S9: (TWRP Image)
Galaxy S9+: (TWRP Image)
5. Now, turn off your device and then reboot it into download mode by holding the [VOLUME DOWN] + [BIXBY] + [POWER] for approx. 15 seconds. You will now get a warning message. Press [VOLUME UP] to get into Download mode.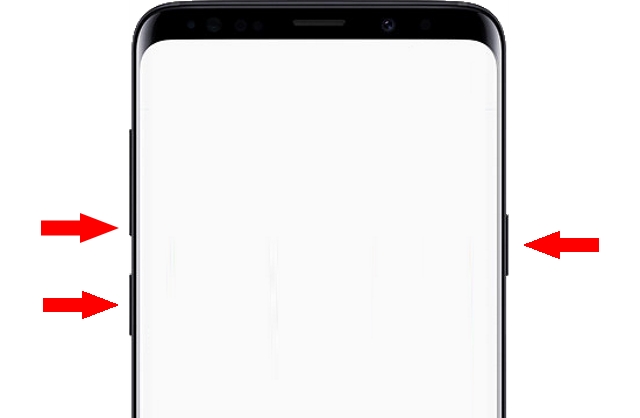 6. Open Odin. Click on [AP] and browse to the downloaded TWRP ".tar" file.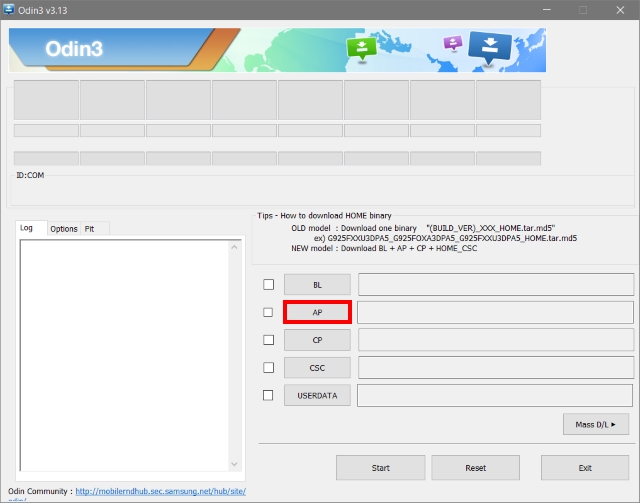 7. Connect your smartphone to the PC. You'll now get a notification on the left side of ODIN that your device has been connected.

Note: In case your PC fails to recognize your device, install the Samsung USB drivers for your device from here.
8. Now, while holding down the [VOLUME UP] + [BIXBY] + [POWER] on your phone, click "Start" in ODIN. The flashing process should now begin. Do not let go of the button combinations till you enter TWRP.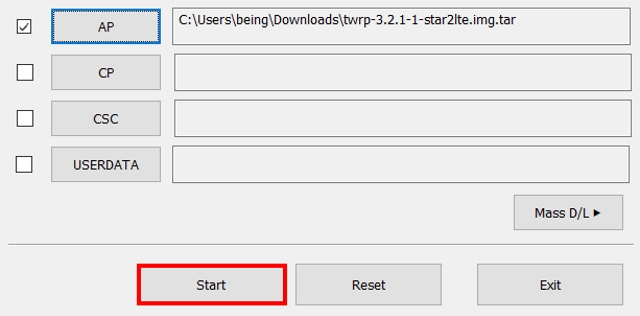 Note: You might get a warning screen stating that the device failed to initialize. In that case, simply tap on "Reset" to format your device. Then, set up your device once again, and repeat steps 1-8.
9. Now that you're into the TWRP recovery, you'll be presented with system partition warning message. Swipe the bottom slider to the right to allow modifications. Once into the main menu of TWRP, head over to Wipe -> Format Data, and type "yes" and then press enter. The recovery will now format your data.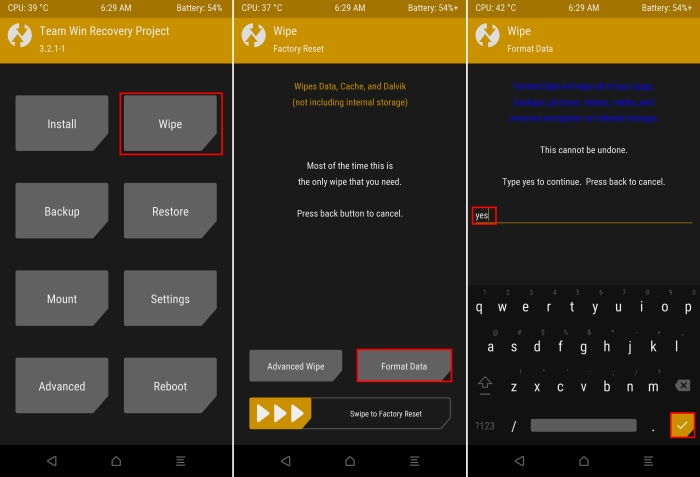 10. Now that your data has been formatted, head over to Reboot -> Recovery to restart TWRP.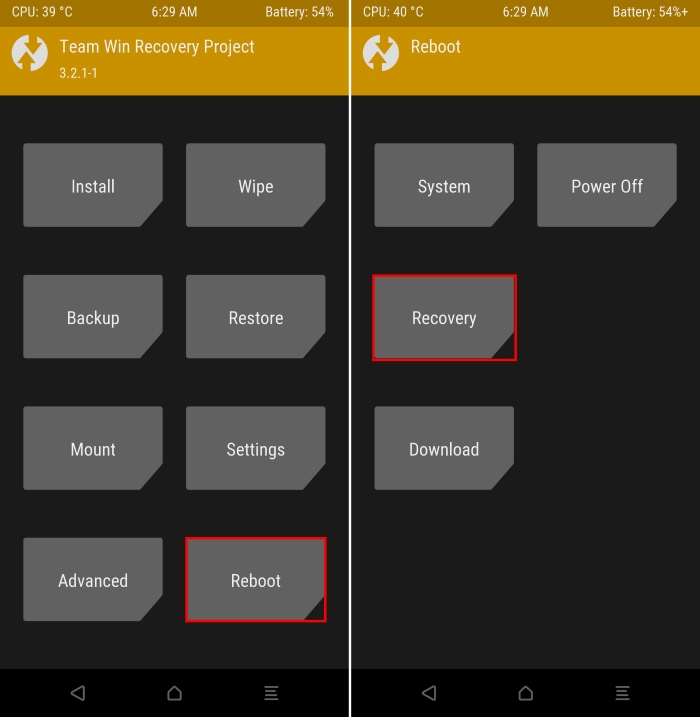 11. Once you've rebooted into TWRP, download the dm-verity and force encryption disabler zip on your computer, and transfer it to your smartphone via USB. Then, head over to Install in TWRP and browse for the downloaded file and flash it.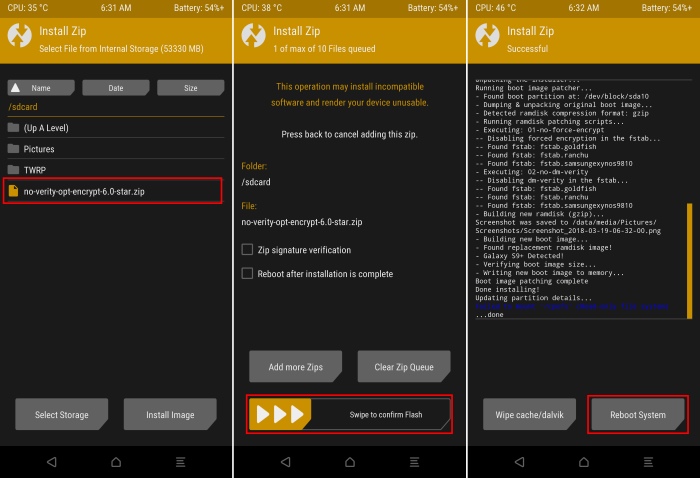 12. Now that you've flashed the dm-verity file on your smartphone, reboot the device and set it up with your account and more. TWRP is initialized and fully functional at this stage.
Root Galaxy S9/S9 Plus
Note: The following method grants root access on your device using SuperSU. At the time of this writing, Magisk is NOT supported on the Galaxy S9 or S9+. We will update the tutorial once an update for Magisk is released.
1. Now that you've completely set up your device, turn off your device and then reboot to recovery by holding down [VOLUME UP] + [BIXBY] + [POWER].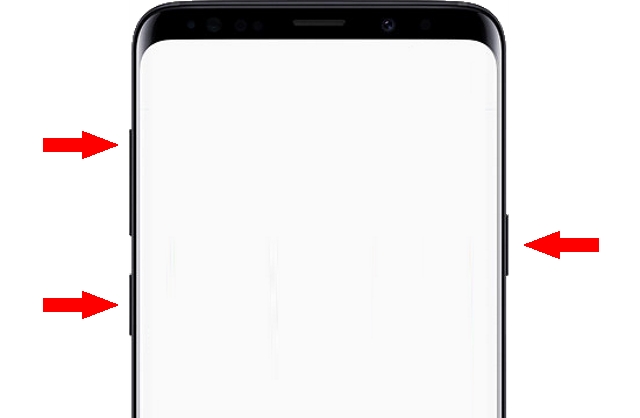 2. Download the N965F_root_OEM_issue_devices.zip to your computer and transfer it to your device via USB.
3. Now, in the TWRP recovery, tap on "Install", and browse for the zip file you just downloaded and flash it.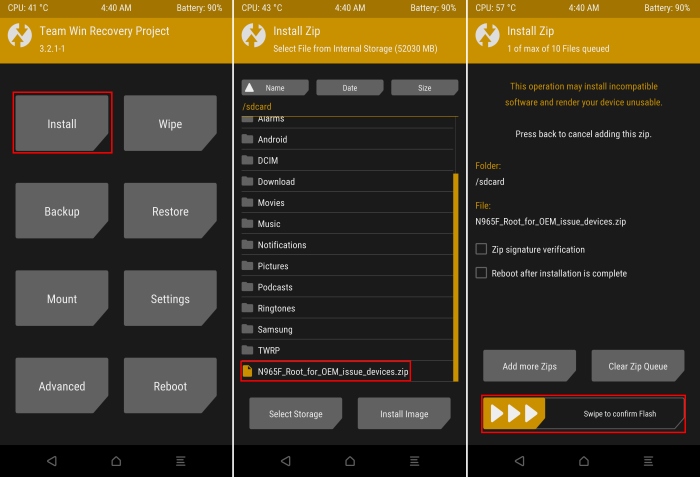 4. During the flashing process, the installer will ask you for various options. Select "Yes" for both "OEM Patch" and "Root with SuperSU". Once done, simply reboot your device. Your Samsung Galaxy S9/S9+ should now be rooted with SuperSU.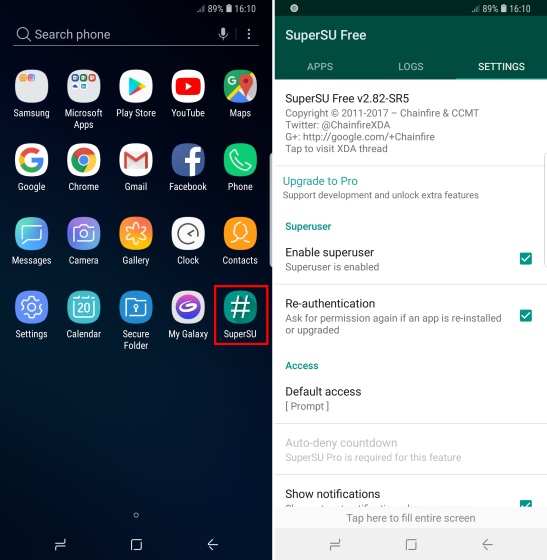 SEE ALSO: Galaxy S9 Plus Review: S8 Refinement or More?
Install TWRP and Root your Galaxy S9/S9+
So, that was it! While I personally prefer the versatility of rooting my device with Magisk, SuperSU seems to work just fine. And now that you have root access on your device, how about checking out some of the great things you can do with your device here. Also, share with us your experience about the whole rooting process along with any queries in the comments down below.