With the boom of AI, Microsoft is desperately trying to expand the adoption of Microsoft Edge and Bing Search. It has integrated AI-powered chat into Bing and added its AI chatbot to Edge, accessible via a big Bing icon. Some users don't like the obtrusive Bing icon in Microsoft Edge and want a simple web browser with a reasonably good set of features. So if you wish to remove the Bing icon from the Microsoft Edge browser, follow our guide below.
Remove the Bing Icon in Microsoft Edge
1. Open Microsoft Edge and click on the three-dot menu in the top-right corner.
2. Click on Settings.
3. Go to "Sidebar" in the left menu.
4. Click on "Discover" in the right pane.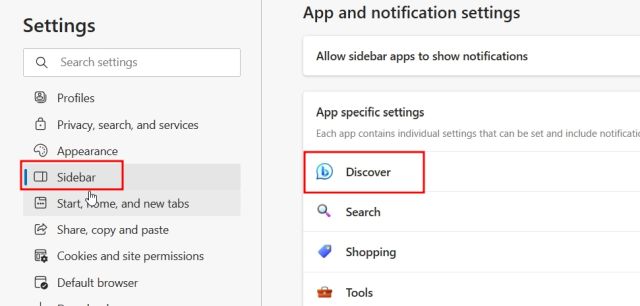 5. Here, toggle off the "Show Discover" option to remove the Bing icon from Microsoft Edge.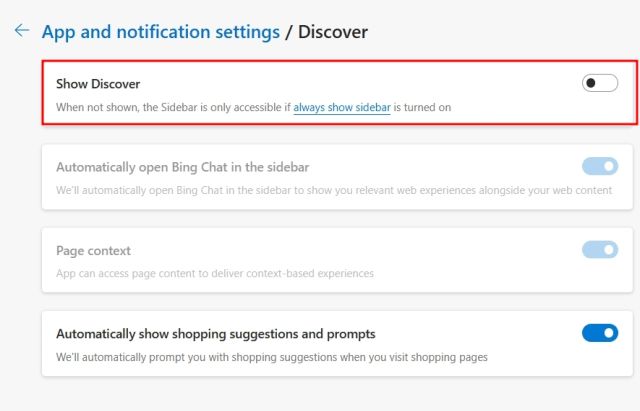 What is the Bing Icon in Microsoft Edge?
The Bing icon in Microsoft Edge aka the Discover button, as Microsoft likes to call it, is a new AI-powered tool. It allows you to chat with Bing AI (which is powered by ChatGPT), get contextual answers from the current webpage, find key insights, and best of all, generate text on any subject. Particularly the "Compose" feature lets you generate text content based on simple prompts and you can quickly add it to any text field, be it Microsoft Office (Web), Google Docs, Gmail, etc.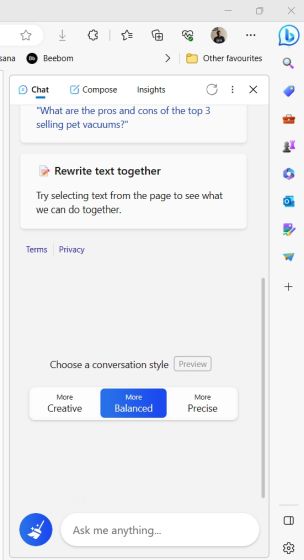 Apart from that, it's good at reading the active page and answering questions from that context. If you are a student or researcher, this AI chatbot can be immensely helpful. Overall, we like using the Discover feature in Edge to enhance productivity. However, if you don't find the AI-powered feature useful and want to remove the big bold Bing icon in Edge, you can choose to remove it entirely through the steps detailed above.
---
Load More