Your ship in Starfield becomes your second home or, in some cases, your only home if you haven't yet bought a house. Naturally, just like home, it allows you to hoard numerous things, including contraband, which you can smuggle or selling Starfield. Spaceship storage helps when you are encumbered or when you want to keep only the essentials in your inventory. However, you will realize soon enough that all your hoarding has filled up your ship storage as well. And naturally, you will be at a point where you need to increase the storage of your Starfield ship.
Storage in Starfield comes in a limited quantity. Fortunately, Starfield lets you increase ship storage capacity in various ways. And in this guide, we explore all the options in detail here. So, if you are running out of storage due to overstocking, here is how you make your ship storage larger.
1. Purchase New Cargo Modules
The easiest way to increase the cargo space on your ship in Stafield is by swapping the existing one with a new one. To do that, follow the steps below:
Travel to any of the settlements in-game. The easiest one is New Atlantis. We went to the one in Paradiso.
Once at New Atlantis, talk with the Ship Vendor and select the option to upgrade your ship.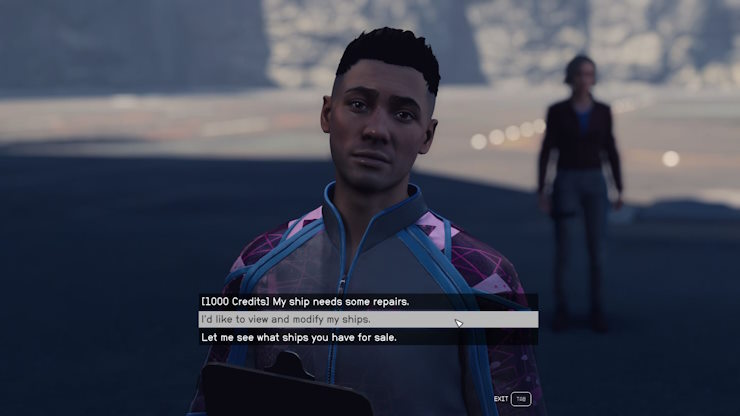 This brings you to the upgrading screen. From here, open the shipbuilder menu.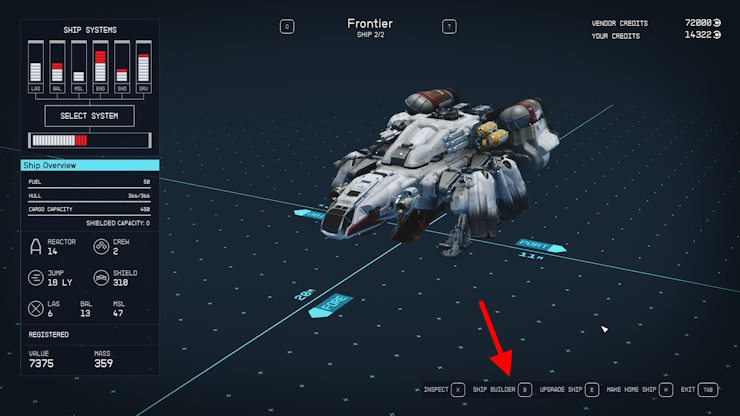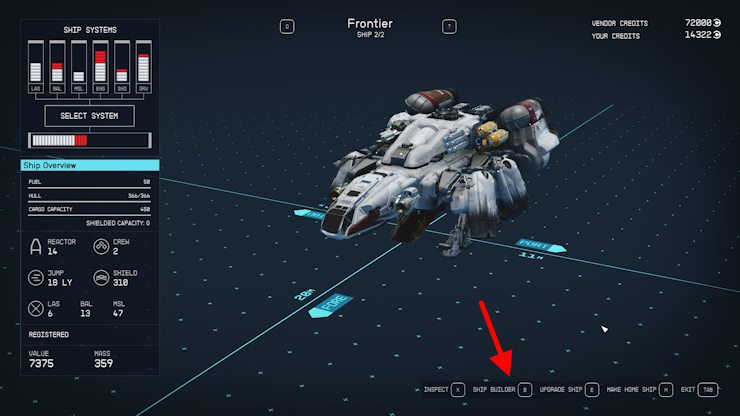 Ensure you have not highlighted any part of the ship, and then select the option to "ADD" ship parts.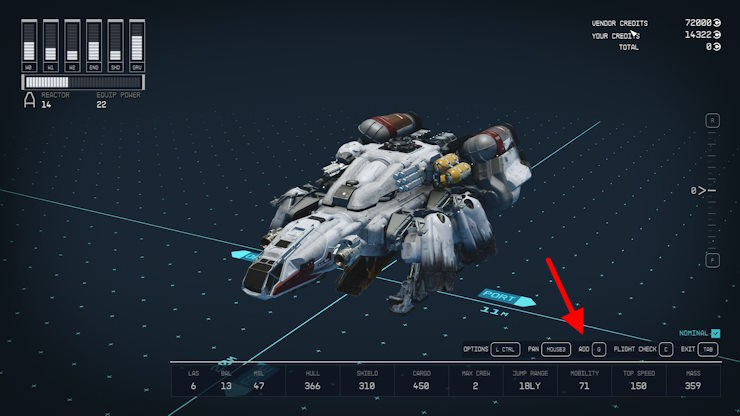 Scroll through the purchase screen on the right to find the "Cargo" option. Here, select the one that suits your needs and confirm.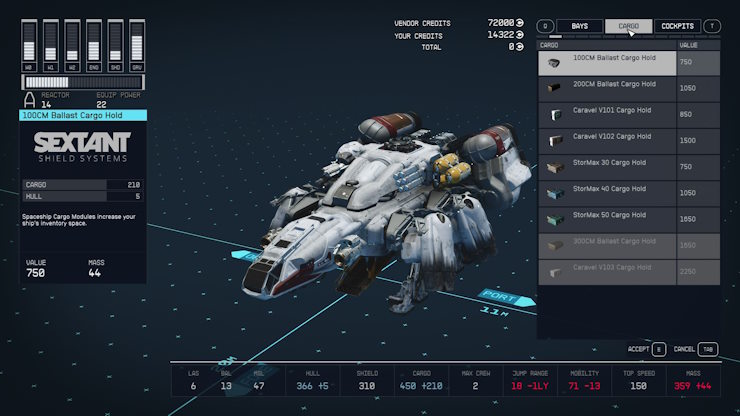 From what we have checked, different planets have different storage units available. For example, if you are on Suvorov (one of the planets in Starfield) and visit The Key, the vendor will sell you shielded storage. Furthermore, you should unlock the "Starship Design" skill for better upgrade options. Read more about it in the next section.
2. Upgrade the Right Starfield Skills
Apart from swapping out your storage unit for a better one, you can also upgrade your ship storage through the in-game skill tree. Under the Tech skills tree, you will find the skill called "Payload." This skill on level 1 increases your ship storage capacity by 10%, maxing out at 50% extra capacity in level 4. So, unlocking and leveling out this particular skill will help you in the long run.
Outside of this, as mentioned above, you need to upgrade the "Starship Design" skill to purchase better storage units. Maxing out in that skill gives you access to experimental parts.
3. Buy a Ship with a Better Storage Unit
The final option to increase your ship storage is through the most straightforward method in-game. If you go to any shipping vendor, you can purchase a ship with a high storage capacity compared to yours. There are numerous ships available for different prices. Hence, choose the one that suits your needs but make sure you have the credits for it. This option should be your final nail-in-the-coffin, where you don't want to go through ship-building hassle and buy a new ship.