Carving out a special identity on a massive video-sharing platform like TikTok is an uphill task. With millions of passionate creators vying for attention, getting a name etched in everyone's memory requires unique talent along with plenty of guts and gumption. That's why the creators who succeed in winning hearts with their amazing dancing skill, funny lip-sync craft, or great display of stunts get a verified badge – a symbol that confirms their entry into the elite league. Aside from offering a badge of honor, the blue tick mark also turns a creator into a TikTok star. No wonder most TikTokers wish to get verified on TikTok. If you are one of them, be sure to check out the pro tips to get your TikTok account verified.
Tips to Get Verified on TikTok
First things first, there is no straightforward way to verify a TikTok account. So, you should get rid of all the illusions that might have given you the impression that you can get a verified badge just by following quick steps. It all depends on your popularity, the quality of your videos, and the kind of engagement that your clips generate. And if the ByteDance-owned platform finds your account up to the mark, it will endow a verified badge as a reward. Of course, the yardstick is not the same for celebrities as their accounts get the badge of honor even before they've uploaded their first video. But bother not, there are some pro tips that can boost your chances.
Difference Between a TikTok Popular Creator and Verified Account
TikTok offers two types of verified account statuses on its video-sharing platform. Though they both show the same blue checkmark next to user account names, their descriptor is different.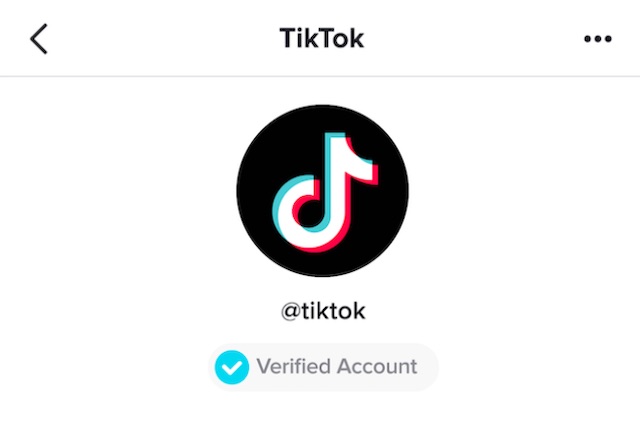 Verified account: Comparatively, it's more difficult to get verified TikTok accounts as they are mostly given to celebrities and major organizations.
Popular creator: Getting popular creator TikTok badge is a little easier to get. As for the criteria, it's typically offered to those who are active, have a ton of followers, abide by the guidelines, and more significantly get plenty of engagement on their videos.
What About Getting a TikTok Crown?
Looking for a TikTok crown label? Let me tell you that the ByteDance-owned platform no longer offers it. The company has replaced it with the popular account status verification system. So, what about the crown labels that have already been given to users? Well, they have been replaced with the popular creator label and blue check marks.
Where Does the Verified Badge Show Up?
The blue tick mark appears right next to the usernames in searches as well as within follower lists. As for the type of verified account, it shows up next to the checkmark on TikTok profiles.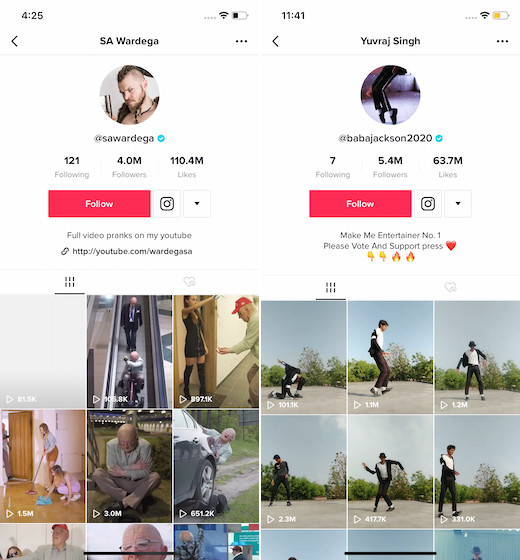 If a profile does not show the badge below the username or displays it somewhere else on the profile (i.e bio), it's not a verified account. Only TikTok applies verified badges and they appear in the same place every time.
Keep in mind, a lot of online scams and fake websites claim to verify a TikTok account. Don't fall prey to their tall claims as they are designed to hack personal information and plenty of money. So, you should stay away from such services as they may even get your TikTok account shut down.
What Are the Requirements to Get Verified on TikTok?
There are four basic requirements to become verified on TikTok. And if your profile checks off all the boxes, TikTok might already be thinking to reward you. But if your profile doesn't align with the requirements, strive to get them right.
Authentic
The first requirement you must check off is being authentic. Yeah, it's nothing but the authenticity that can give you a lasting identity on the video-sharing platform.
Unique
While I always appreciate getting inspiration from icons and emulating the best in the business, I can't stand blatant copy cats. And I'm not alone who advocate for being genuine and unique as these are the indispensable qualities that make someone a star. So, never fail to take inspiration from great artists, while striving to carve your own identity to stand out in the cut-throat battle.
Active
No matter how elegantly you take on TikTok challenges or how eye-catching videos you post on the video-sharing platform, the chances of your getting verified on TikTok will remain slim unless you become more active on the platform. So, break loose and get into action as much as you can.
Adhere to Community Guidelines
Though I'm a huge fan of social networking sites and consider them a boon for empowering people to showcase their creativity, they have become a fairly safe heaven for troll armies and so-called professional cry babies. So, never ever indulge in any activity that may not only demean fellow users but also show you in a bad light. Long story short, strictly adhere to community guidelines.
Boost Your Chances of Getting Verified TikTok Badge
Here are some tips that can boost your chances of getting that coveted verified badge on Twitter.
Share Top-Notch Videos
On a platform where millions of eye-catching videos get uploaded every day, don't let your videos get lost into oblivion. A little bit of extra effort can add the missing wings to your clips, making them go viral within no time. Remember, a short video has to look fascinating right from the start and hold attention throughout. So, ensure that your videos have the quality to arrest attention. And with quality, I mean both the video and concept should be appealing. After all, it's a matter of only a few seconds!
Your Videos Should Be Vertical
Though there is no denying the fact that TikTok for the web is quite popular, the mobile app is what has helped the video-sharing platform shatter records, amassing over 2 billion downloads. So, always create videos keeping in mind mobile devices. From what I can tell, vertical videos prove to be quite hit as they are more comfortable to watch on smartphones and tablets.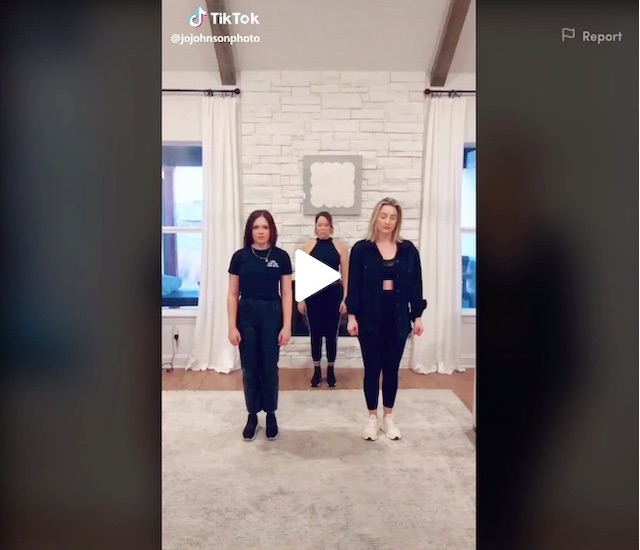 Upgrade Your Tools
Pro-grade tools can play a vital role in making your videos look stunning. And with pro tools, I mean using a tripod to ward off last-minute shake, making the most of custom lights, and taking advantage of top-notch video editing software. Of course, TikTok has got some really cool filters and sound effects. But they are still nothing more than baby effects.
Step into New Challenges
Improvisation is the key to stay ahead of the curve. So, never get into a comfort zone thinking you don't have much room for improvement. Even if you may be the master of an art, your videos will stop getting enough hearts, if they lack fresh ideas. Therefore, don't fail to accept a challenge just because it doesn't belong to your territory.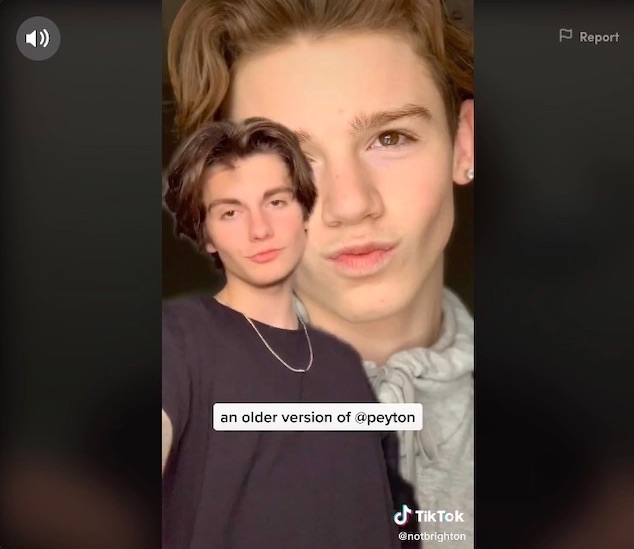 Tips to Get Verified Badge on TikTok
There you go! So, these are the TikTok tips and tricks through which you can bolster your chances of having a verified badge on the video-sharing platform. While I appreciate TikTok's strict way of verifying an account, I wish there was a way to let every genuine user verify their account. What's your take on it? Shoot your thoughts in the comments below.