Forgetting your Wi-Fi passwords can be a real pain. Unfortunately for me, it happens more often than I'd like to admit. However, forgetting your Wi-Fi password should not be a huge issue. That's because there's an easy way to find out the password of your current Wi-Fi connection in Windows 10. You can even view the saved Wi-Fi passwords for other networks you have connected to in the past. So if you cannot recall your password, fret not because here's how you can find saved Wi-Fi passwords in Windows 10.
Easily Find Wi-Fi Password in Windows 10
In this article, we will show you two methods to find your Wi-Fi password in Windows 10. The first one will use the network settings in your Windows 10 PC, while the second one will require the command prompt. Both methods work for private networks, public Wi-Fi, and mobile hotspots. So without further ado, let's check out how you can see all saved Wi-Fi passwords on your Windows 10 computer.
Find Wi-Fi Password Using Network Settings
Using Network Settings, you can view the Wi-Fi password for the network you are currently connected to. Here's how you go about it:
1. First, search for 'control panel' in the Windows Search Bar. Open the Control Panel and click on 'Network and Sharing Center'.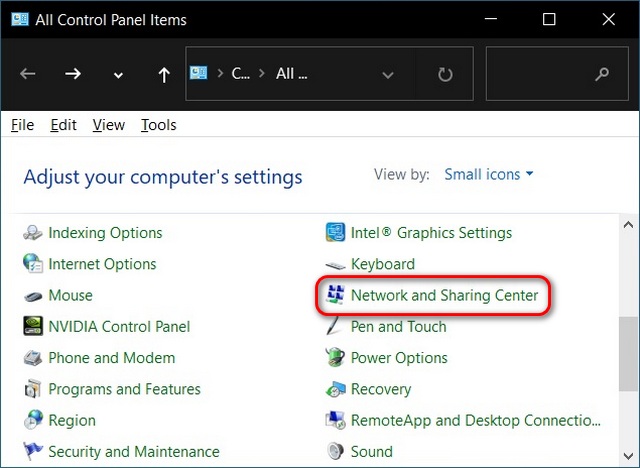 Note: If you can't find the 'Network and Sharing Center', it might be because you're using the 'Category' view in the Control Panel. Either change it to 'Small icons' using the 'View by' drop-drown menu at the top-right corner or go to 'Network and Internet -> View network status and tasks' while in Category view.
2. Now, click on 'Change adapter settings' in the left sidebar.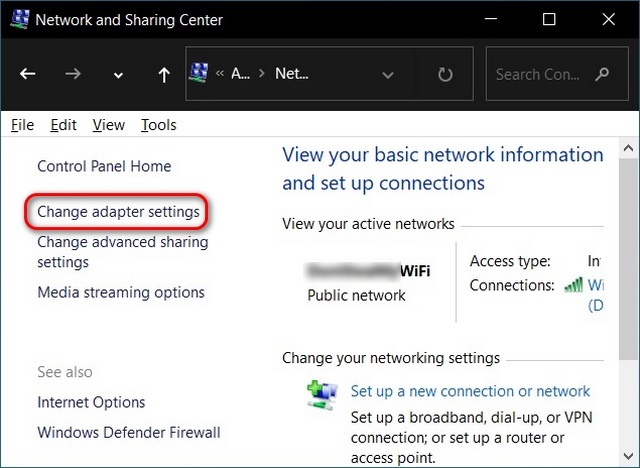 3. Next, double-click on the target Wi-Fi adapter to open the Wi-Fi Status window for that connection.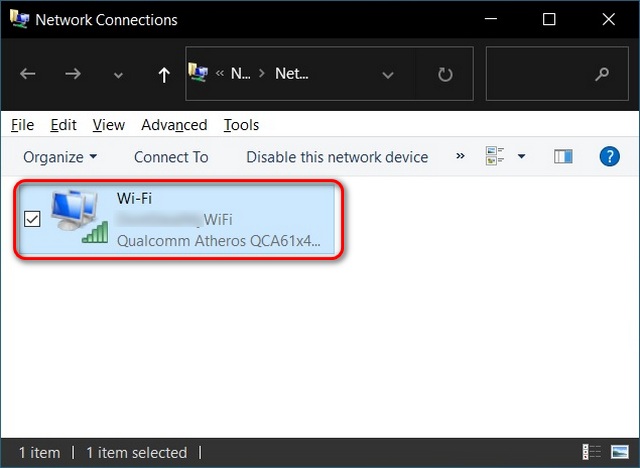 4. From the Wi-Fi Status window, click the 'Wireless Properties' button. On the next page, move to the 'Security' tab.
5. Finally, click on the 'Show Characters' checkbox to see the Wi-Fi password (i.e Network security key) for your current network.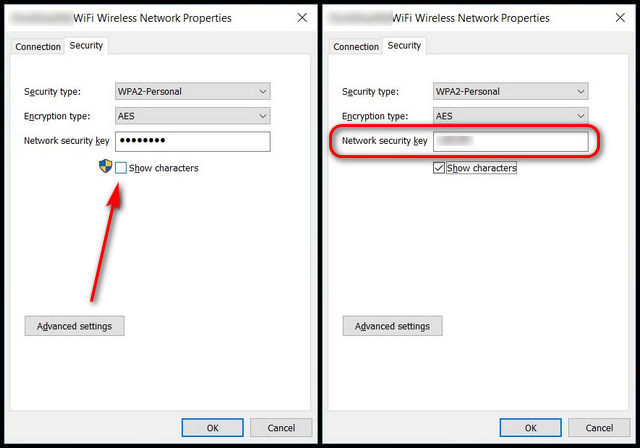 Find Wi-Fi Password Using Command Prompt
Using the command line interface, you can not only find the password for your active Wi-Fi network but all saved networks on your Windows 10 PC. Here's how to go about it:
1. Firstly, open Command Prompt in Admin mode on your Windows 10 computer. To do that, search for 'cmd' in the Search Bar and click on 'Run as administrator'.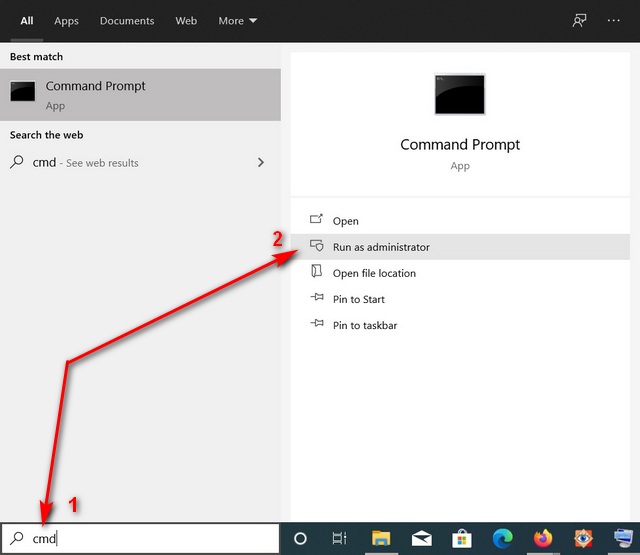 2. Now type in netsh wlan show profile and hit Enter. This command will display a list of all networks whose passwords are saved on your PC.
3. Now select the Wi-Fi network whose password you would like to see. Then, type in the following command and hit Enter: netsh wlan show profile name="xyz" key=clear. You can see the saved password under 'Key Content'. Do replace "xyz" with the name of the Wi-Fi network whose password you're trying to find.
Never Worry About Forgetting Your Wi-Fi Network Passwords Ever Again
Hopefully, the tutorial above will help you find your long-forgotten Wi-Fi password(s) on your Windows 10 computer. Now that you have retrieved your Wi-Fi password, check out how you can share the Wi-Fi password using QR Codes or fix network connection issues on Windows 10. Sticking with Wi-Fi, learn more about the Wi-Fi 6E standard and the best Wi-Fi 6/6E routers you can buy right now. Finally, check out some of our other Windows 10 tutorials, including how to manually create a system restore point and how to remove all ads from Windows 10.