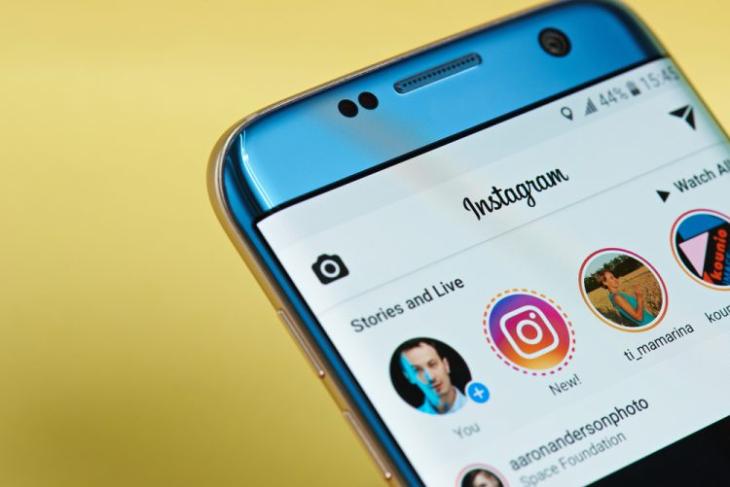 Instagram recently rolled out an update which brought the ability to follow hashtags on the social media platform, bringing a new way of keeping users connected with the latest trends in their areas of interest. Instagram has now rolled out a new feature that further enhances the usability of the hashtag feature.
Instagram now allows users to add hashtags and profile links in their bio. Users can choose to add multiple hashtags in their Instagram bio and also add the link to a friend's profile, however, it is subject to the approval of the other person.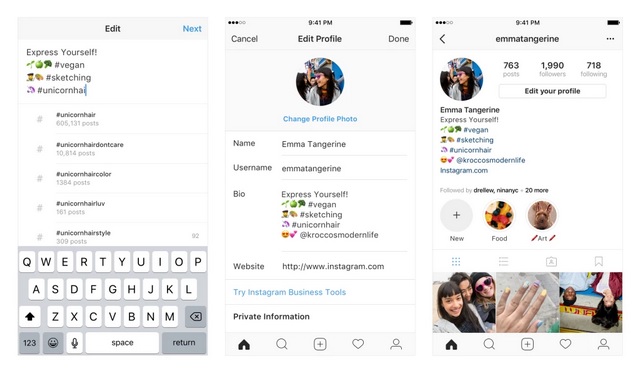 Once a user mentions the profile of a friend's Instagram account in their bio, the latter will receive a notification about the addition of their profile in another person's bio. One can choose to let their profile be listed on another person's bio, or choose to remove the link and only let the profile name remain in someone else's bio.
As for the addition of hashtags, Instagram will automatically suggest a list of hashtags which users can mention in their bio. On being tapped, the hashtags mentioned in a person's bio open a catalog of images with the same hashtag in their comments section or description. Adding hashtags to one's bio is quite simple, and you can do the same by following these steps:
Open the profile page in the Instagram app and tap on the Edit Profile option.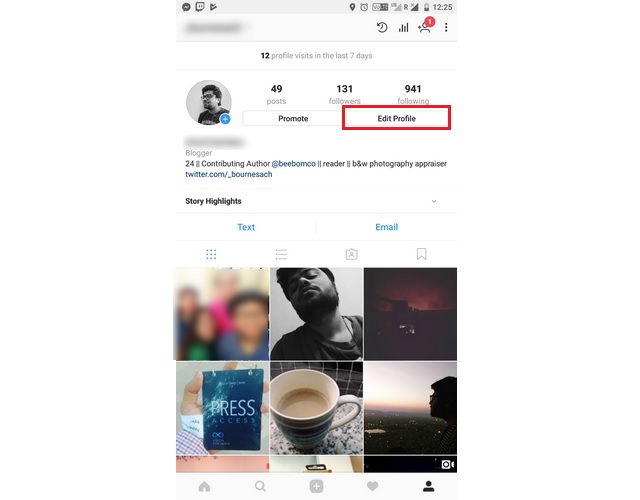 2. Navigate to the Bio option and tap on it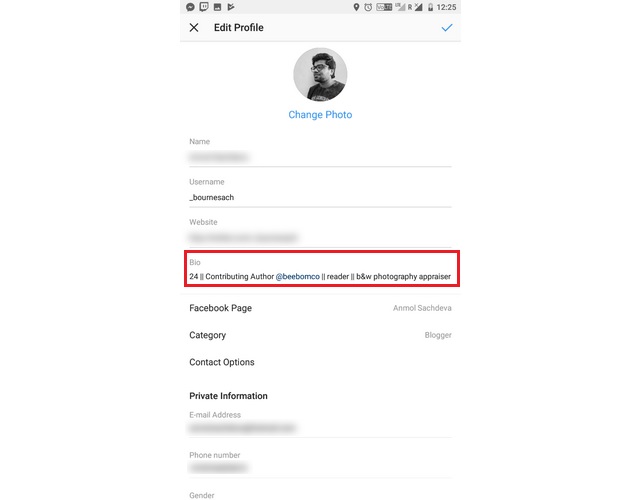 3. Enter the hashtag or just write the first few letters of a hashtag and choose from the recommendations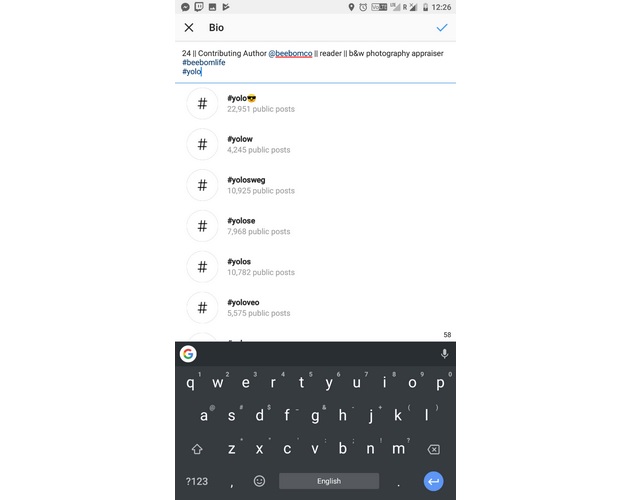 Just like hashtags, users can add the profile of another person in their bio. The person you mention will get notified about the addition, and will have the option to take down the tag from your profile.
The new feature is now live and in our testing, it worked perfectly on our devices. However, it may be a while before it rolls out to all users.