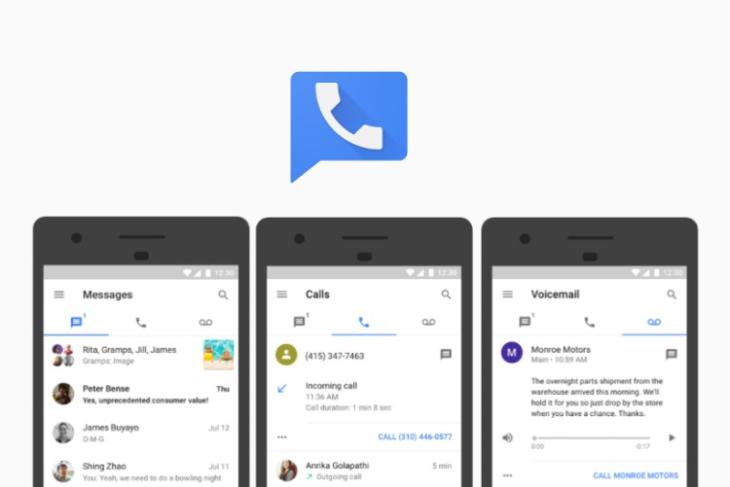 Google Voice, which was once considered dead, was relaunched with a brand new avatar back in early 2017. It came with completely redesigned mobile and web apps, and the promise of regular upgrades and new functionalities.
And it seems like Google is making good on the promise with the upcoming 'VoIP (Voice over Internet Protocol) calling functionality' that'll make the app a lot more capable than it currently is. This feature has been rumored to be coming for the past year and it may finally be here very very soon.
According to the teardown of the recent update, version 5.7, of the Google Voice app, the search giant has started laying the groundwork for introducing VoIP calling functionality in the app. There are a number of strings which refer to this very feature in the APK of the Google Voice app and they detail how the same would work.
It is currently being suggested that Google Voice will soon be handling the calling process by itself. The search giant may be looking to eliminate a tiresome step, which involved first placing a call to Voice, which was later rerouted to the recipient. However, the VoIP functionality may come independent of the hullaballoo.
If you're unaware of what VoIP calling means, then you should know that it is the ability to place phone calls using Wi-Fi or mobile data. Earlier, users had to switch to a dialer app on their phone to place calls using a Google Voice phone number.
But, this whole exercise of jumping between apps will soon be eliminated as Google is now integrating VoIP right into the Google Voice app itself. This will give you access to two phone numbers, without even owning a dual-SIM smartphone. One of them is your typical carrier number, while the other will be associated with Google Voice.
There is currently no word on when the VoIP calling feature will officially be debuted in the app. So, does this finally make you excited about the future of Google Voice? Let us know in the comments below.