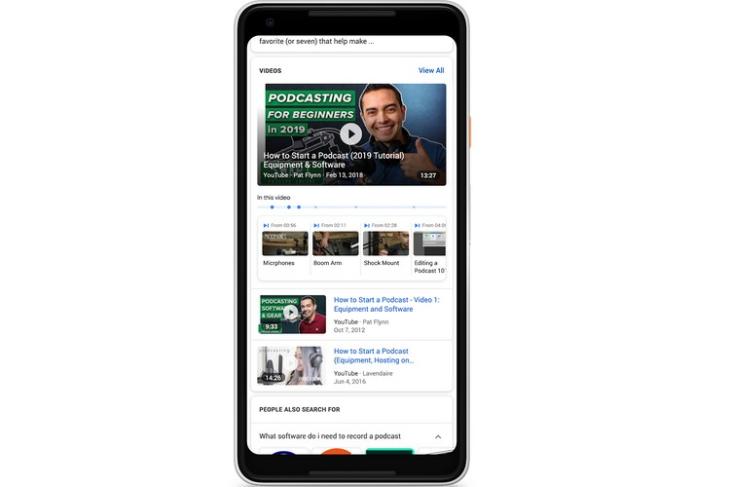 Google is introducing a new Search feature that it says will help users find specific content within videos without having to watch the whole clip. The feature will require creators to provide timestamps for specific sections within the video, describing the subject matter of those parts in the video description. According to the company, it will help users easily scan videos to see whether it has what they're looking for, without having to sit through the whole thing.
Elaborating on the new feature, Google said: "When you search for things like how-to videos that have multiple steps, or long videos like speeches or a documentary, Search will provide links to key moments within the video, based on timestamps provided by content creators. You'll be able to easily scan to see whether a video has what you're looking for, and find the relevant section of the content. For people who use screen readers, this change also makes video content more accessible".
According to Google, individual links to key moments will start off with English search results for YouTube videos where creators have provided timestamp information in the video description. The feature will also be rolled out in the coming days to videos from other websites and platforms, including CBS Sports and NDTV, as they add the requisite descriptions to their videos.
There's no word on how long it will take for the feature to be rolled out universally for all websites and other languages, but that will hopefully happen sooner than later.