Google Play Store has a huge collection of apps, games, movies, music, and even books. With this massive library of apps, picking good apps as an individual can be a tiresome task as there are a variety of factors to take into consideration. However, with sophisticated filters and various algorithms, Google picks the most active and trending apps in the store every month. So, here is the list of Google Play Picks for this month.
1. Udemy
The first app on the list is Udemy. It is an online learning platform with over 80,000 courses covered by experts in their respective fields. Be it learning a new programming language or improving your skill set to use your DSLR like a pro, Udemy has got you covered. The platform offers courses at a nominal rate and also provides frequent discounts on certain courses. You can control the video quality, enable subtitles, and even increase or decrease playback speed. The app also supports downloading videos inside the app so you can catch-up with the tutorials even when you're offline.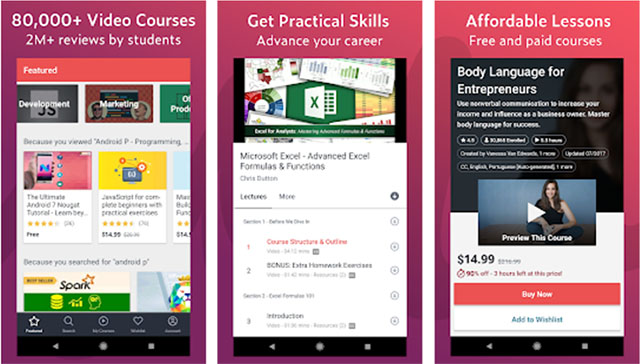 Download Udemy (Free)
2. Shilpa Shetty – Fitness
The newest app which managed to secure a place here is the fitness app named after Bollywood actress Shilpa Shetty. The app brings in a ton of fitness-oriented exercise videos by the actress herself along with diet plans, yoga tutorials, exercises made just for women, meditation and even recipes of healthy snacks, and much more. Install the app now to keep your fitness on track.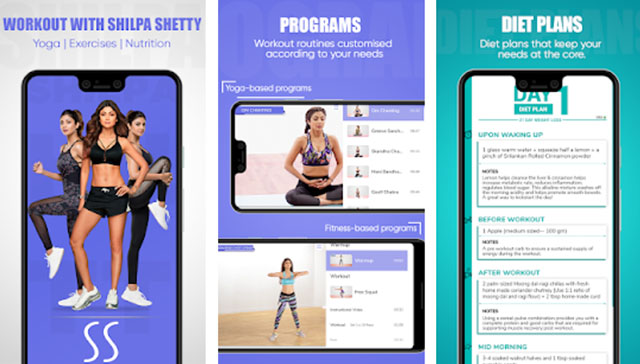 Download Shilpa Shetty – Fitness (Free)
3. BYJU'S: Disney
Another EdTech app that has managed to gain the spotlight in Google Play's list is BYJU'S: Disney. The app intends to make learning process fun by blending in the courses with Disney characters which in turn will make them appealing to children to interact with. It also has a parent zone that enables parents to monitor their children's learning progress. The app also offers rewards and badges which can be collected by interacting with the app by playing games and quizzes. Install BYJU'S: Disney and improve the learning experience of your children.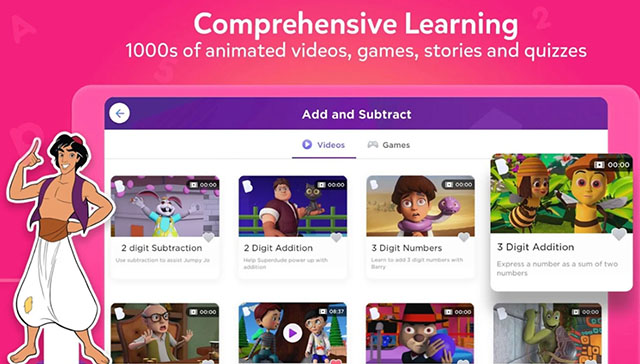 Download BYJU'S: Disney (Free)
4. InShot Screen Recorder
To wrap the list up, Google has picked a Screen Recorder by InShot. While screen recorder is a feature offered by many custom flavors of Android like Oxygen OS and MIUI these days, a dedicated app never goes out of style to easily share the recorded video with friends and family. It also lets users capture screenshots which can come in very handy during game-play sessions. The app supports resolutions ranging from 240p to 1080p and goes up to 60 frames per second. Also, there are no intrusive watermarks so you can share the recorded clips without any unwanted disturbances. Check out InShot Video recorder today from the link below.
Download InShot Screen Recorder (Free)
So, what do you think of these picks by Google? Let us know your thoughts in the comments section below.