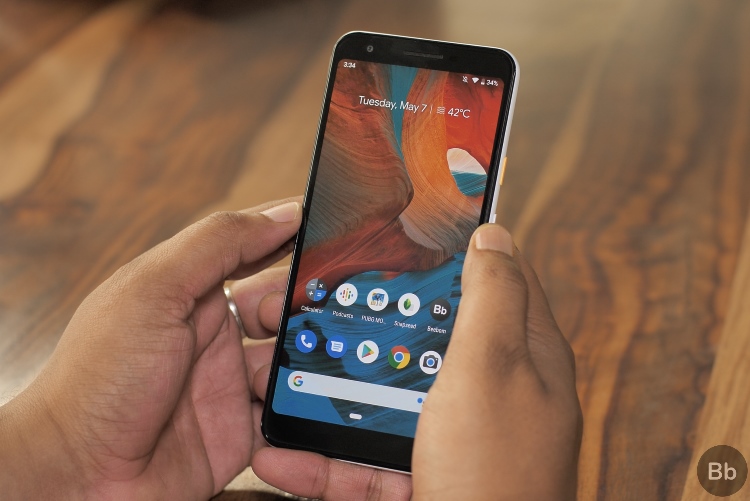 Google's Pixel smartphones may not be nearly as popular (or even well-known) among mainstream consumers as Samsung's Galaxy devices or even OnePlus' value-for-money handsets, but the company is apparently selling more of them with every passing year. As part of its latest quarterly earnings report on Thursday, the tech giant claimed to have more than doubled its Pixel sales over the same period last year.
The main growth drivers were apparently the two 'mid-range' Pixel smartphones that were launched earlier this year – the Pixel 3a and Pixel 3a XL. According to Google CEO, Sundar Pichai: "With the launch of Pixel 3a in May, overall Pixel unit sales in Q2 grew more than 2x year-over-year". Another factor that also helped boost sales is the recent expansion in retail availability of the smartphones, which can now be purchased from T-Mobile, Sprint and other major carriers in the US alongside Google's online web-store.
The exactly sales numbers, however, aren't immediately clear, as Google continues to refrain from releasing the actual figures publicly. However, given that the Pixel 3a and 3a XL are priced (relatively) better than the flagship duo and, have generally received decent reviews in the media, it seems perfectly natural that they have found many takers who had been looking for a pure Android experience and high-quality photography without breaking the bank.
The Pixel disclosures were part of Google's latest quarterly results, which were announced on Thursday. As part of its statutory announcement, Google's parent company, Alphabet, reported $9.18bn in profits on higher-than-expected revenues of $38.9 billion, an increase of 19 percent YoY. The company's "Other Revenues", which includes hardware, Play Store, and Google Cloud enterprise efforts, also increased to $6.18 billion, compared to $4.4 billion in the same period last year.
---