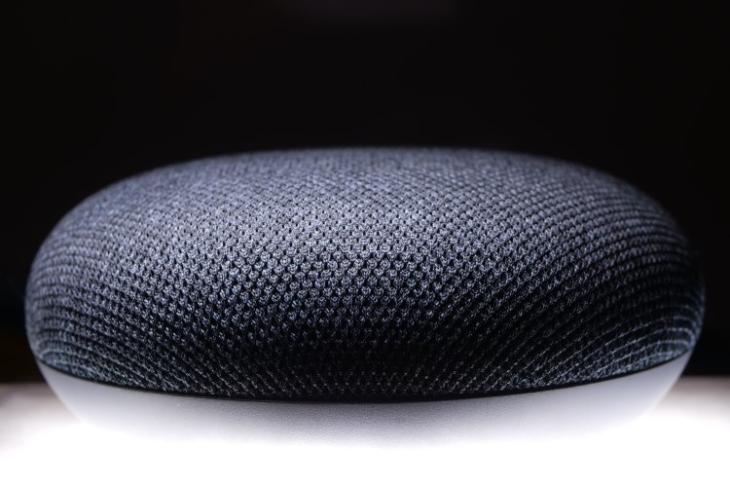 The first-generation Home Mini was released in October 2017 — that's almost 2 years now, and it's time for the Mountain View giant to upgrade the smart speaker that's become wildly popular among users.
Well, if you've been waiting for an upgrade to your Home Mini, Google might have something planned for you this fall. According to a report from 9to5Google, the new device will be launched as the Nest Mini, thanks to Google consolidating its smart-devices line up under the Nest brand.
The report also claims that the Nest Mini, which is basically the 2nd-gen Google Home Mini, will pack in better sound (that was expected), a built-in wall mount (that was not expected), and a 3.5mm headphone jack (something that already exists on the Echo Dot).
9to5Google also mentions that the Nest Mini will not be a huge departure from the Home Mini in terms of looks, and will be almost the same size, if slightly bigger, but will include better sound thanks to higher volume and better bass output. How Google will achieve that remains to be seen, but the Home Mini already has a pretty amazing bass output as far as smart speakers in its price and size bracket are considered, so improving that aspect with the Nest Mini might earn Google a lot more love from people who like listening to music on their smart speakers.
More interestingly perhaps, the report states that the Nest Mini will include some sort of proximity awareness. What use this will bring is unknown, however, 9to5Google says that their source claims this will reveal the current volume level when the Nest Mini is approached.
The report suggests that the Nest Mini will launch this fall, and we're expecting that to mean that it will launch at the Made by Google event in October, where the company will also announce the Pixel 4 and Pixel 4 XL.