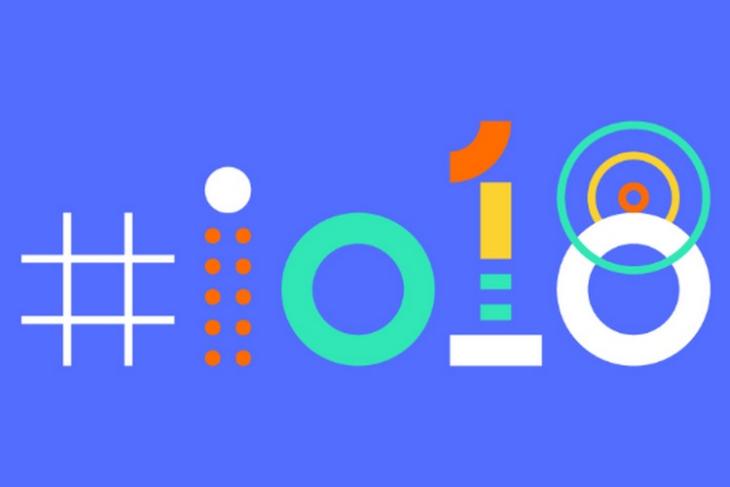 Google's annual developer conference, Google I/O, is a showcase of the latest developments in the domain of web, Android, and other software products from Google. Being the annual extravaganza for all things Google, the event has become a pilgrimage of sorts for developers and software enthusiasts. However, scoring an invite to the event is a tough task as only the luckiest few from across the globe get the chance to attend it, so it is only natural to celebrate when your application is accepted.
Google has started sending out invites to the accepted attendees for this year's Google I/O event, and needless to say, we have some jubilant, hilarious and some not-so-happy responses on Twitter.
#io18winner after years of trying… this is better than winning National Day parade ballot! ☑️ bucket list checked pic.twitter.com/IRbxJRzYTu

— Joan Toh (@j04ntoh) February 28, 2018
Well, I don't know if she's exaggerating or just plain happy.
https://twitter.com/srichmannn/status/969095781121777664
Well, Jonah Hill's reaction seems to capture the wild celebrations inside this dev's head.
Woo hoo! After 15+ years using and advocating for @google products and technologies and trying to attend to all previous I/Os without succeeding… finally got a ticket! #io18winner CC @googledevs @gdg_nyc @NYAndroidMeetup pic.twitter.com/Qx1DS9WCik

— 𝙊𝙨𝙘𝙖𝙧 👨🏻‍💻📱🗽 (@OscarSalguero) February 28, 2018
15 years of advocating for Google is a long, long period, and it's high time that this guy got the chance to attend the event.
Nerding out cuz I get to go to #GoogleIO for the first time 🤓 #io18winner pic.twitter.com/KFtqw4cIk1

— ryan (@ryan_gilb) February 28, 2018
The nerd's dream has finally come true.
https://twitter.com/MikePenceFan123/status/968958848282320896
Dancing grandmas and some street lingo, that's a novel way to celebrate.
The #Android gods have smiled upon me today. See you at Google I/O. #io18winner

— Nicholas Corder (@niccorder) February 28, 2018
Android Gods? The accepted term is Android Overlords.
#io18winner
Got it on my second try, can't believe that woo hoo… pic.twitter.com/fMkAqT7NCH

— M. Yalçın Delioğlu (@myalcindelioglu) March 1, 2018
I am still in disbelief that I am a #io18winner!!! Been following Google i/o for so many years and now I can finally attend as a developer on their 10th year anniversary of google io!!

— Mitchell (@mitchellkelman) March 1, 2018
I have refreshed my email all night. I am really happy. I have been selected. #io18winner

— SuperToonz (@SuperToonz) March 1, 2018
Hitting the refresh button all night? That's a lot of work. Nonetheless, the hard work has surely reaped the reward.
Got my Google I/O ticket! I remember in high school staying up until 3am to watch the keynote every year. This is crazy, I'm so keen! 😀 #io18winner

— Bren Pearson (@brenpearson) February 28, 2018
This tweet reinforces my belief that after all, dreams do come true.
After frantically checking email for 7 hours… #io18winner pic.twitter.com/laycWgACkr

— Niels Maerten (@Naerten) March 1, 2018
This one's my favorite. I'll respond more enthusiastically than Kermit if I got an invitation.
Was there '11 and '12. Lost the lottery since but I finally got selected #io18winner

— David (@morncd) March 1, 2018
And now that we've covered the best of those who got selected, here's a few sad devs who were not.
Im not selected 😞😞, may be next year.

— Lajoie BATADIWA (@batajoie) March 1, 2018
Sh*t, no #googleio for me this year 😪. If someone can sponsor me for a ticket, don't hesitate! pic.twitter.com/AjC9yIizc5

— Baptiste Robert (@fs0c131y) March 1, 2018