Google has long been trying to produce a good communications app which can compete with the likes of iMessage, WhatsApp, and Skype. However, it has repeatedly failed to do so, and is still lagging far behind its competition. The only successful communication app that Google has released till date is their video calling app called Duo. I am a regular user of Duo and in my opinion, it's the best one-on-one video calling app in the market. But that's not why Duo is in news today. It's in the news because a recent APK teardown of Duo has discovered an awesome new feature which might be coming to Duo with future updates.
The APK teardown, from 9to5Google found that Google might be working on a screen sharing feature on Duo. This feature allows users to quickly show their display to the caller on the other side. This will come in really handy for showing a quick file, document, or picture while you are on a call, without even quitting it.
The APK teardown also helped in understanding how the feature will work. Basically, whenever you are on a video call with someone on Duo, other than the button which lets you switch between the front and rear cameras, an extra screen-sharing button will be there, tapping on which the screen-sharing function will start. While you are sharing your screen, you will be able to navigate your phone's interface freely which allows you to basically show anything on your smartphone.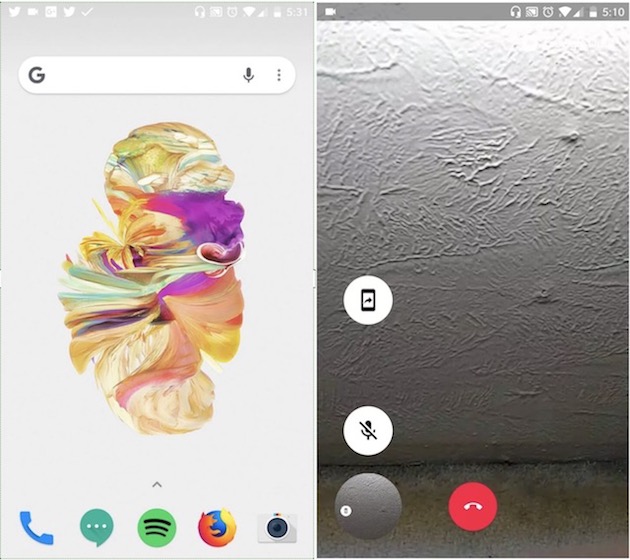 As expected, the user on the receiving end will see the video feed of your screen. He will also see a circular video-feed button in the bottom-left corner, tapping on which, he will be able to access various controls like switching between cameras, muting the device, and so on. When you are done, you can just go back to the Duo app, and tap the dedicated button to switch back to normal video calling mode.
I am really excited about this feature, as being a tech-enthusiast, I am the go-to trouble-shooter for all tech-related problems for my friends and family. The ability to share screen will surely help me in such situations. Also, quickly showing off files and pictures without cutting the call will be a nice bonus. So, does this feature excite you? Do let us know in the comments section below.