Google is putting in a lot of efforts to make its video calling app, Google Duo the first choice among people. While every other social media platform has a video call option these days, Google Duo could now stand out with its new mode that essentially lets you make a video call in dark environments.
With the latest update, Google has added a "Low Light Mode" which makes a significant improvement in the visibility of the person in the other end. You can tap on the brightness button that appears to the left of the screen during a video call to switch to low light mode.
The GIF posted on the official blog of Google looks quite impressive and if this level of change in brightness reflects in real-world usage, it will give the app a significant advantage against its competitors.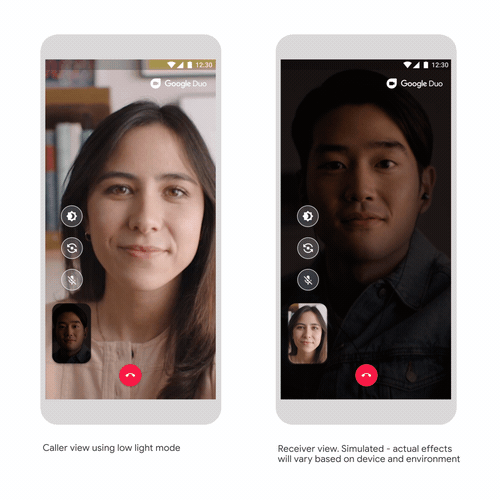 You will be getting the feature in the version 60.x of the app on which the low light mode toggle is present. The toggle was enabled by default on my personal Android device while it was off by default and I had to manually switch the toggle on the iPhone XR when I checked.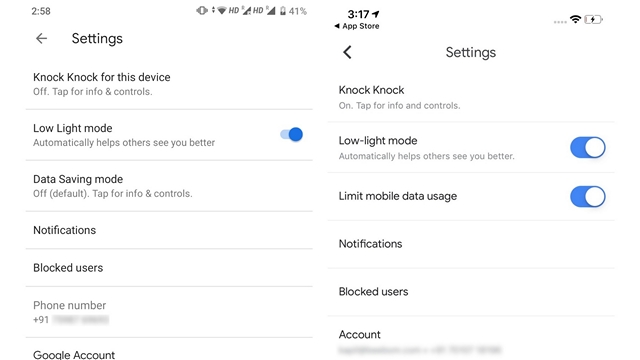 By this single addition, Google will take a major leap in attracting users to the platform if it actually performs well in the real world. Anyhow, you don't want to be that annoying roommate who ruins your perfect sleep mood by keeping the light on for making a late-night video call with their girlfriend, right?
The official blog post of Google states that the feature will be rolling out to Android and iOS this week which means the feature is being rolled out in phases. We would recommend you to make sure the app is updated to the latest version available in the Google Play Store or App Store before looking out for the feature. So, did you get the latest low light mode in your Google Duo app? Let us know in the comments.