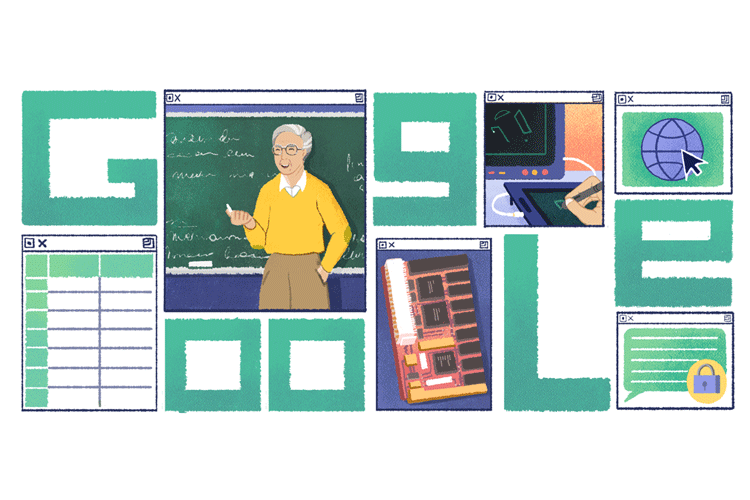 Google has honored Greek professor and computer scientist Michael Dertouzos's 82nd birth anniversary with a doodle today. Dertouzos is best known for foreseeing the popularity of internet devices and how the Internet would impact everyday lives.
He also predicted the popularity of PCs, and helped maximize their potential as director of the Massachusetts Institute of Technology's (MIT) Laboratory for Computer Science. "We made a big mistake 300 years ago when we separated technology and humanism. It's time to put the two back together," he wrote in Scientific American in 1997, once again showing foresight about issues that are affecting us today.
Born in Athens in 1936, Dertouzos was the son of a concert pianist and an admiral in the Greek navy. He attended the University of Arkansas on a Fulbright Scholarship, earned a PhD from MIT and joining the faculty in 1968.
Under Dertouzos' guidance, the MIT Laboratory for Computer Science grew into a thriving research center employing hundreds of people collaborating on innovations like distributed systems, time-sharing computers, the ArpaNet, and RSA encryption, an algorithm used to ensure secure data transmission.
Dertouzos recruited Sir Timothy John Berners-Lee, the inventor of the World Wide Web, to run MIT's LCS.
In his 1997 book "What Will Be: How the New World of Information Will Change Our Lives," Dertouzos, who passed away in August 2001, observed: "If we strip the hype away, a simple, crisp and inevitable picture emerges — of an Information Marketplace where people and their computers will buy, sell and freely exchange information and information work."
With inputs from IANS
---