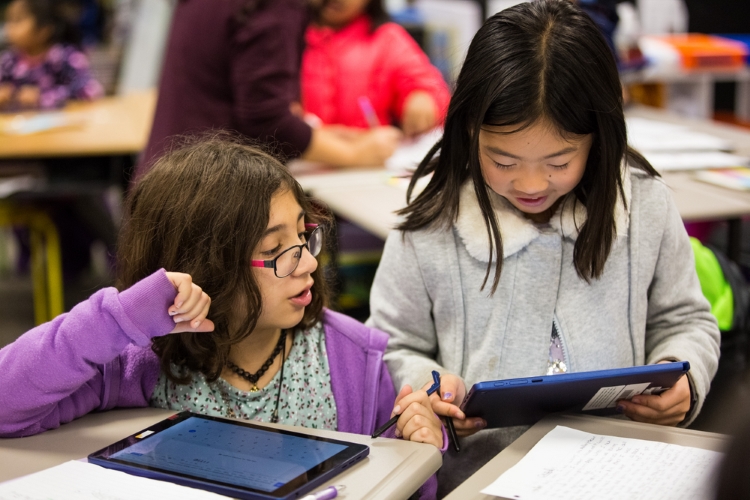 Google is one of the biggest companies in the world, with a wide array of products and services under its name. Apart from serving general consumers and business users, the company also works for improving education with its Google Classroom. In case you're unaware of it, Google Classroom is a free web service developed by Google for schools that aims to simplify creating, distributing and grading assignments in a paperless way. While the service has slowly been gaining traction, the latest update rolled out by Google brings about plenty of features that will certainly make things easier and better for both the students as well as the teachers.
As announced by Google in an official blog post, the company has announced several new features for its Google Classroom product today, including new ways for parents and teachers to shut off access to apps and browsers when students should be sleeping or focusing on coursework.
Teachers will now be able to organize assignments by topic and group them by a module. Additionally, the "People" page allows educators to communicate easily with students, fellow teachers and parents or guardians. There's also the new Measure tool on Google Earth to have students calculate distances and focus on their own development. What's more is that teachers also get the ability to assign quizzes through Google Forms and "lock" them, so that students cannot navigate away from the page while the quiz is underway in an attempt to cut down on cheating, as well as parental controls to set "off hours" on school-issued devices.
Apart from all the software updates, the company has also announced new proprietary hardware. The Acer Chromebook Tab 10 is the first tablet designed to run the same operating system as Chromebooks. It will have front- and rear-facing cameras, USB-C charging and Expeditions AR and VR. The tablet is available now, with AR and VR features coming this fall.
Other than that, the company also showed off the Staedtler Noris, a stylus designed to look and feel like a pencil, which will be made available later in the summer and is expected to be compatible with a suite of apps by that time.
---