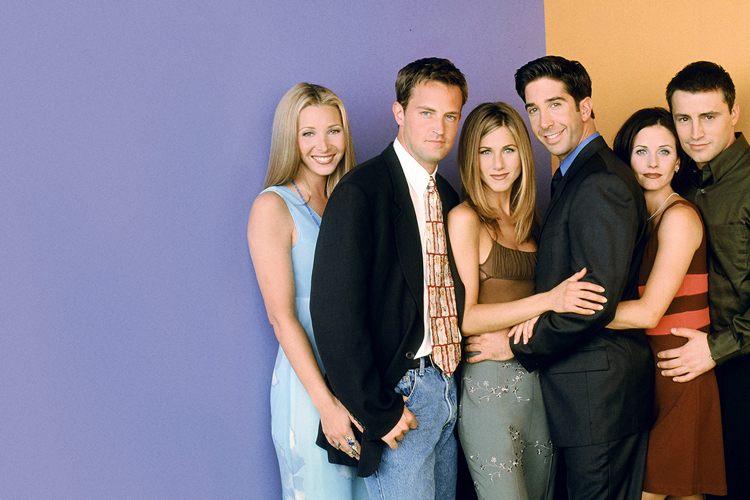 As a token to celebrate the 25th anniversary of popular American sitcom show Friends, Google has added some cool Easter eggs in its search results. To view the easter egg, all you have to do is search the names of your favorite characters in the show.
Remember the "Smelly Cat" song of Phoebe Buffay?, that's what you will be getting when you search for Phoebe Buffay and click on the guitar shown in the character description seen on the right side of the search result.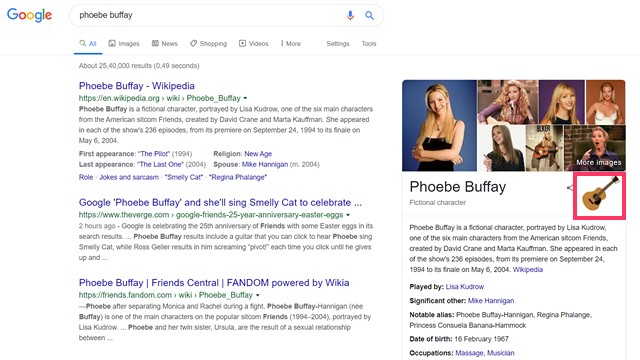 Similarly, when you search for Ross Geller, you will be getting the "pivot" joke reference that also tilts the search results page when you click on the sofa icon present in the exact place where you find the guitar in the above image.
We don't want to break the suspense for all the characters and hence, why don't you experience it yourself? Check out the complete list of Google's Easter eggs made for Friends below.
In case you're wondering, no this is not the first time Google has surprised us with Easter eggs. As a matter of fact, there was a Thanos Easter Egg that dramatically wiped half of the search results out of existence.
If you haven't watched Friends already, we would totally recommend watching it. The show is available on Netflix and is undoubtedly one of the epic sitcoms ever made in the history of sitcoms.
So, how do you like these Friends Easter eggs? Let us know in the comments and do not forget to share this with all the F.R.I.E.N.D.S fans you know.
---