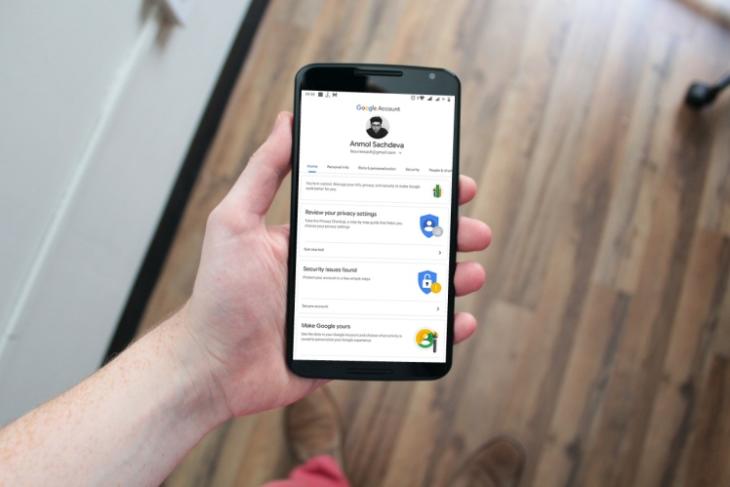 The Google Account hub has gotten a revamp to make the interface more intuitive and the settings simpler to manage your security and privacy. This new experience that was under testing for quite some time has officially gone live on Android and should reach the web and iOS devices later this year.
The highlight of this redesign, as Google states in its blog post, is that it makes it easier to navigate your account, provides prominent security and privacy options, and also detailed summaries of relevant info related to your account settings. This includes all your personal info, smart devices, payment methods, purchase history, subscriptions, and much more.
This is made possible with the introduction of new features, such as the 'search tab' that gives you instant access to a specific info that you may be looking for in your account. It happens many times that you have to click through many links to find the setting you're planning to tweak, but no more.
With the search functionality, you'll find help with common tasks, like upgrading your account storage and get answers from community experts.
Further, Jan Hannemann, the product manager for Google Account in the blog post says that it has made it simple to understand and review your settings with the new intuitive, user-tested design. The Google Account page will now also show the user 'prominent notices' when it thinks that you can change the settings to bolster your account security. Jan further adds that,
You can now more easily find your Activity controls in the Data & Personalization tab and choose what types of activity data are saved in your account to make Google work better for you.
Google, in its official blog post, also mentions that over 20 million users visit and tweak their account settings on the daily. So, the Account setting redesign does make a lot of sense from the company's point of view as it wants you to have better access to major settings at your fingertips.
To check out the fresh Account page redesign, head over to "Settings -> Google -> Google Account" on any of your Android devices. Do let us know what you think of this redesign in the comments down below.