This is the time of the year when you can expect some amazing deals on various categories of consumer products whether you prefer to shop online or off. However, deals on physicals objects like, gadgets, toys and clothing, are often the object of everybody's attention, the sector that very often gets overlooked is software. While major software labels don't always partake in Black Friday and Cyber Monday festivities, you can get many cool deals if you sniff around. So if you're an Android user wanting to check the hardware capabilities of your beloved smartphone or tablet, here's a deal you simply cannot refuse.
Geekbench 4 Pro, a premium benchmarking app that's normally available for $9.99 on the Google Play Store, is currently available for free. We have independently ascertained that the deal is currently live in many regions around the world, including, the U.S., India, the U.K. as well as France and Germany.
Without the offer, Geekbench 4 Pro would cost you Rs. 650 in India, £9.49 in the U.K. and €10.99 in the Eurozone. The sale ends in three days from now, so do hurry if you're interested. Geekbench 4, the free version of this app, is one of the most popular benchmarking software available for smartphones, and the Pro version of the app brings additional CPU and GPU benchmarking options.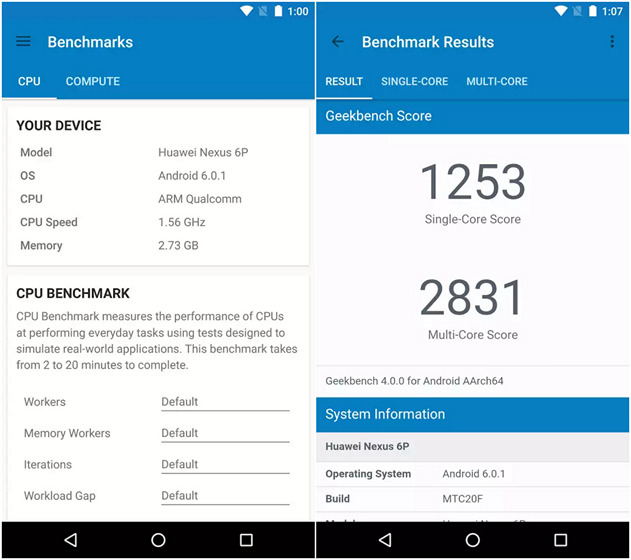 You'll often find a number of paid apps either being heavily discounted or listed for free on Google Play from time to time as part of one promotional deal or another. Only recently, a bunch of premium apps and games were being offered for free on the Play Store, including popular icon packs, wallpaper apps and cool games. Deals like these are likely to be offered from time to time in the future as well, so we'll continue to keep a tab on them and bring them to you whenever we can find compelling offers.