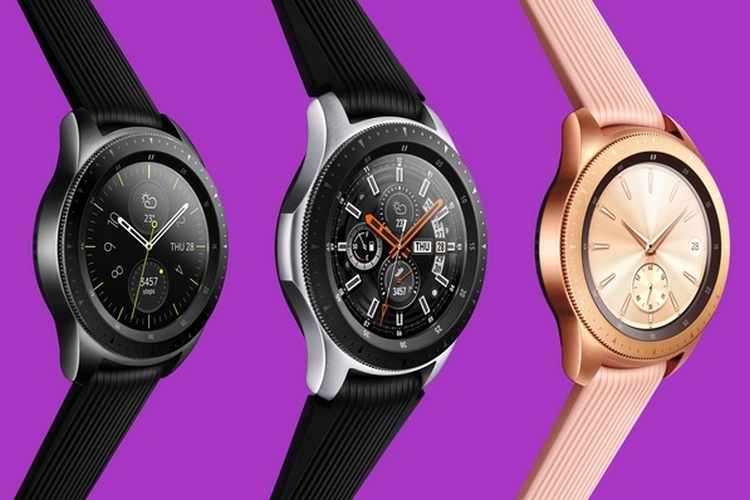 A month after the Galaxy Note 9 launch in India, Samsung has also brought the Galaxy Watch to the Indian market.
The Galaxy Watch will be available in two variants, a 46mm version priced at Rs 29,990 and the 42mm version at Rs 24,990. The device would go on sale from next month and will be sold in silver, black and rose gold variants.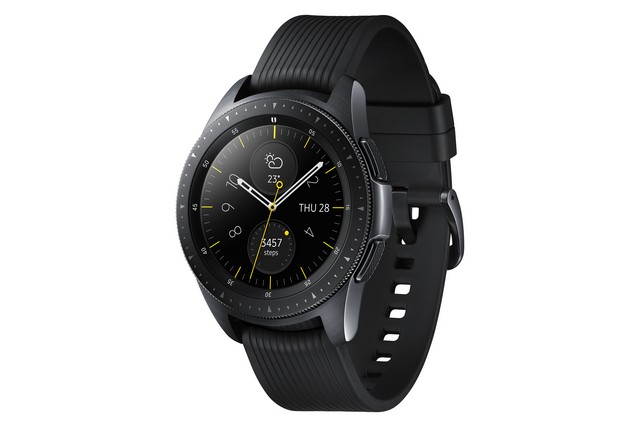 With a trademark circular design, and rotating touch-sensitive bezels for navigation and selection, the Galaxy Watch also sports analog watch hands and hourly chimes to give it the look of a conventional wristwatch. You can even have it tick whenever you turn on the watchface.
The larger model has a  1.3-inch Circular Super AMOLED display with a resolution of 360 x 360 pixels, while the 42mm version comes with a smaller 1.2-inch display but the resolution is the same. Both get Corning Gorilla DX+ for protection against minor scratches.
The Galaxy Watch also features a new stress management tracking functionality, which automatically detects stress levels and suggests breathing exercises to alleviate stress and help users stay focused. Moreover, an upgraded sleep monitoring feature is also on board which tracks parameters such as REM cycles to help users better manage their sleeping habits.
In addition, you will find 21 new indoor exercises in the Galaxy Watch to help you manage your fitness regime, with intuitive calorie tracking and personalized alerts, along with Bixby Vision support for diet management.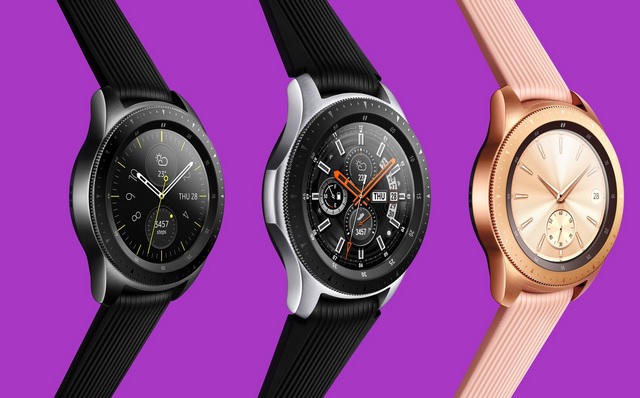 Besides support for SmartThings, Samsung Health, Samsung Flow, Samsung Knox, Bixby and Samsung Pay, Samsung has partnered with Spotify to let users listen to songs offline, and even without a smartphone, thanks to Spotify Offline.
The Galaxy Watch is powered by a dual-core Exynos 9110 processor, coupled with 1.5GB of RAM and 4GB of internal storage on the LTE variant, while the non-cellular version packs 768MB of RAM and the same amount of internal storage.
Samsung has ensured water-resistance with an IP68 rating as well as a MIL-STD 810G certification for ingress protection. The watches can function perfectly while taking up to 5 ATM pressure.
The Galaxy Watch boots Tizen-based Wearable OS 4.0 and is compatible with devices running Android 5.0 or later versions as well as iOS 9.0 or above. The 42mm Galaxy Watch comes equipped with a 270mAh battery, while the larger 46mm variant packs a 472mAh battery.
With inputs from IANS
---