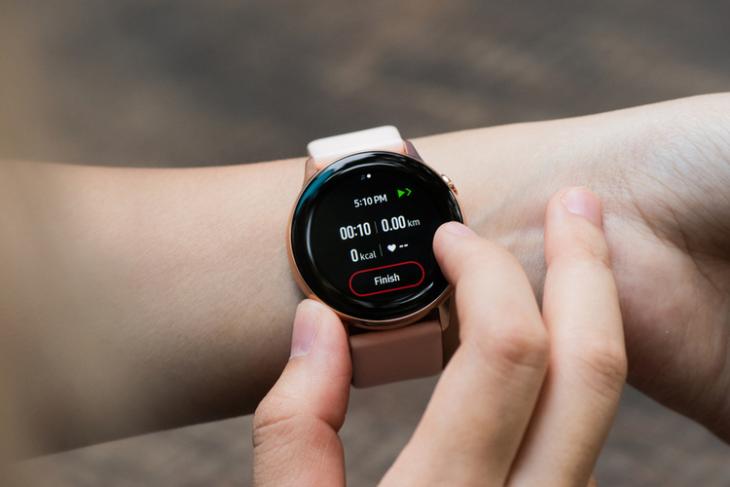 Samsung is rolling out a major update to its last year's Galaxy Watch Active that is expected to get a successor sooner rather than later. In a press release on Tuesday, the company said that the updated device will feel more seamless, enabling users to pursue heir wellness and lifestyle goals with ease.
The single biggest upgrade is to the watch's Bixby voice assistant function that can now be used to start customized exercise routines, find out time differences between cities and easily control SmartThings ecosystem. "Bixby's task-oriented, personalized UX also learns from your routine and preferred questions, becoming more helpful over time", said the company.
One critical functionality being added by the new update is the new Heart Rate – Low Alert feature, which notifies users when their heart rate slips below a specific, user-set value for 10 minutes. The watch is also getting a 'Swimming Mode' that is able to automatically detect and record a user's swimming activity. The UX of Samsung Health's Breathe Guide has also been improved to enable users to easily access breathing rate information and guidance pertinent to comfortable breathing.
In terms of UI, the update comes with a redesigned App Tray UI that, according to Samsung, will now 'provide a more natural, intuitive format', which means users will be able to easily and quickly search the interface and open up the functionality they need. The 'Goodnight Mode' will also now offer its own dedicated view, enabling users to simply check the time with a single press of a button. What's more, Goodnight Mode's particular settings and alert conditions can now also be fully customized, said the company.
In addition to the new functionalities, the first-gen Galaxy Watch Active is also getting a range of new straps from Strap Studio. There's the Active Rubber Collection, featuring a FKM rubber for optimal comfort, the Active Textile Collection with built-in reflective attributes to help with visibility in low-light conditions, and the Active Leather and Active Leather Dress collections for style.