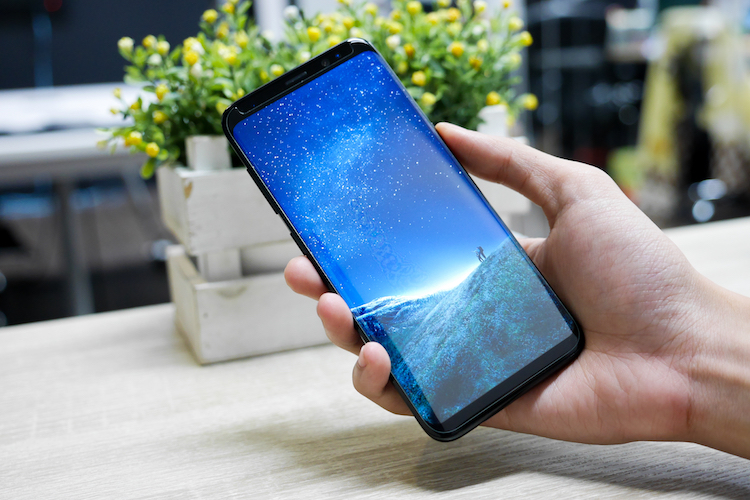 As we phone nerds know, Geekbench is one of the most popular smartphone benchmarking apps. Due to its popularity, even smartphone manufacturers use Geekbench to test the performance of their device, and since Geekbench shares all the tests data with the community, the platform has always been a good and reliable source of new leaks for smartphones that are yet to launch.
Yesterday, an unreleased Samsung phone surfaced on the Geekbench platform and going by the timing and the model number displayed on the Geekbench page, it's almost certain that the smartphone in question is the upcoming flagship from Samsung, the Galaxy S9. While the scores make it clear that the Galaxy S9 is bringing a huge performance improvement over its predecessor, the raw power still can't match the performance of iPhone X. The Galaxy S9 has delivered a single-core score of 2680 against iPhone X's score of 4199. While the iPhones have always beaten Qualcomm powered Android flagships (including Samsung Galaxy S9) in single-core tests, this marks the first year when the iPhone X outperforms the Galaxy S9 even in the multicore test.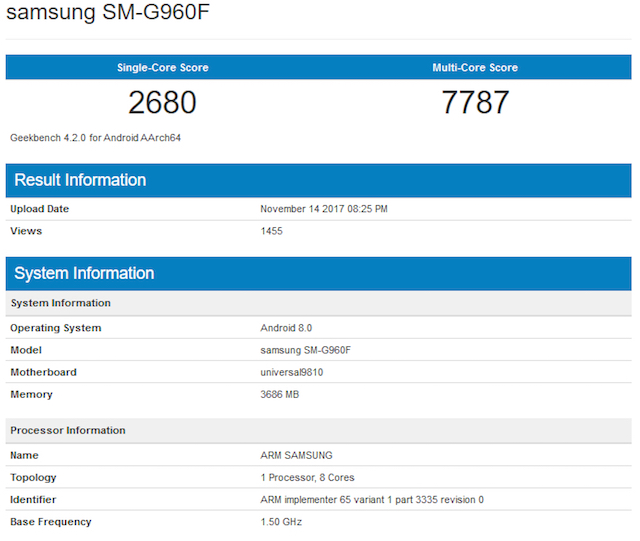 As you can see in the picture above, the multicore score of the Galaxy S9 is just below the 8,000 mark coming at 7,787. In comparison, the iPhone X scores well above 10,000. That's a huge performance gap when it comes to raw power alone. While it can be argued that Samsung Galaxy S9 is probably still in its testing phase and the scores will improve with the final product, I don't see such a drastic improvement coming with performance tuning alone. That said, most of the users will not see a performance difference between the two devices when it comes to day-to-day usage. Still, it's mind-boggling to see iPhone X outperforming Samsung Galaxy S9 with such a huge margin.
---