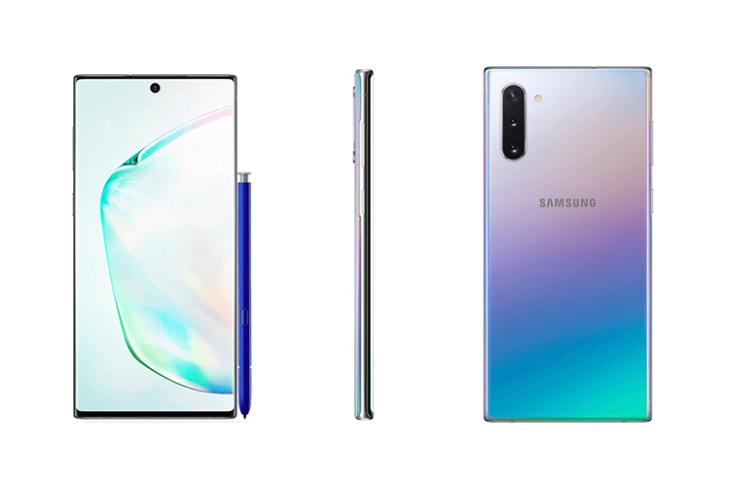 Samsung's upcoming flagship, the Galaxy Note 10 is going to be launched on August 7, which is not too far away, and as we approach the launch, leaks surrounding the new phones are increasing. Well, after leaked screen covers, headphone jack rumors, and a lot of leaks surrounding the punch-hole on the Note 10, we now have the official images of the Galaxy Note 10 showing the phone off in all its glory (and two colors!).
The leak comes courtesy of Ishan Aggarwal who posted the images on Twitter. According to the leak, the Note 10 will come in two colors: a black option, and a new gradient finish for people looking to stand out.
Apart from that, the images pretty much serve the purpose of confirming what we already knew about the Galaxy Note 10 — there's a punch hole selfie camera, but unlike the Galaxy S10, S10e, and S10+, the company is aligning this one in the middle which makes the phone look symmetrical at the very least.
We can also see the triple-rear camera on the Note 10, which is in line with the rumors we've been hearing about the phone. Surprisingly, the Note 10 looks like it's either removed the Bixby button, or the Power button, and considering the fact that the Bixby button is the one that's placed under the volume rocker in the Galaxy S10, I'm thinking they're doing away with the power button — maybe for a pressure-sensitive option? I'm not sure.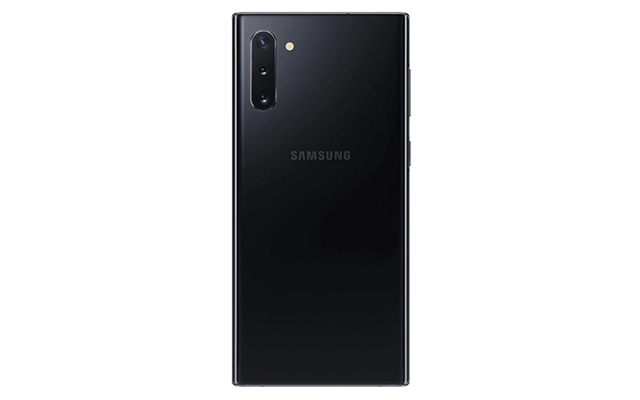 Other than the Note 10, we also got a look at the official images for the Note 10+, and as expected, the phone looks pretty much the same as the Note 10, except it adds a fourth 3D Time of Flight sensor on the rear. The front still only has as single punch-hole camera though, which is weird, because I was expecting it to be a dual front camera, like the Galaxy S10+.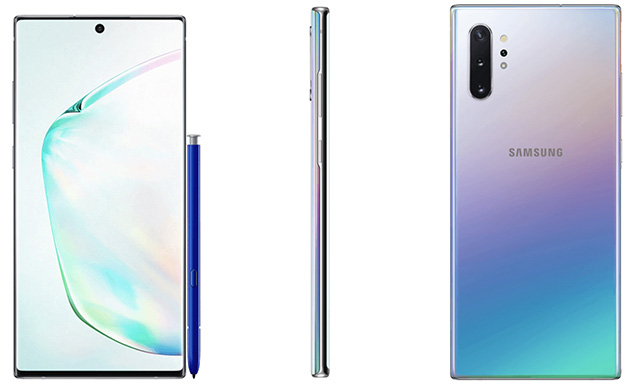 Well, the Note 10 and Note 10+ (complete with their 5G variants) will be launched on August 7 in New York, and we'll be covering the event as it happens, so stay tuned.
Featured Image Courtesy: Ishan Aggarwal