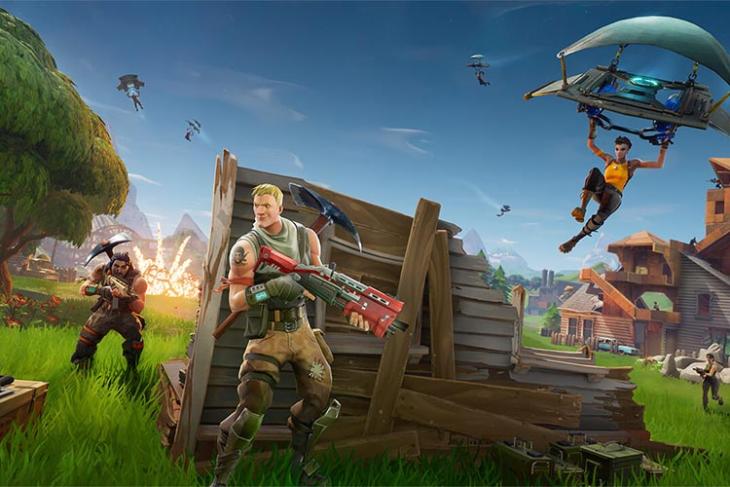 PUBG fans may not like to hear it, but Fortnite is well and truly the hottest Battle Royale game right now. Close on the heels of news that the game trumped PUBG in terms of revenues with $126 million in earnings in February, comes the news that it has managed to set a new YouTube record for the most number of gaming-related videos uploaded to the platform in a single month.
As can be seen from the embedded tweet, the game also set a new YouTube record for the biggest single live-stream for any game with over 1.1 million concurrent viewers when Spanish YouTuber elrubius, who has over 28 million subscribers on YouTube, took part in a Fortnite tournament on the platform. That's according to Ryan Wyatt, the head of VR/AR, Gaming content and partnerships at YouTube.
https://twitter.com/Fwiz/status/978360614249615360
Fortnite has been breaking records left right and center, beating PUBG as the most-watched and most-streamed game on Twitch earlier this month. In fact, the mobile versions of the app have also started off an extremely strong note, becoming the top iPhone game in the US within just a day of its official launch earlier this month. The game went on to earn $1.5 million on the App Store after just one week on the platform.
However, for all its success, the extreme popularity of the game among kids and teenagers is apparently starting to affect their studies and causing chaos in schools. According to a recent report, students are pulling out their smartphones mid-class to play the game, and then fighting over who won and who lost lost.
The popularity of the game has become such a massive headache for teachers that schools are starting to ban it from being downloaded on students' iPhones and iPads, but that isn't making it any easier to get a grip on unruly students.