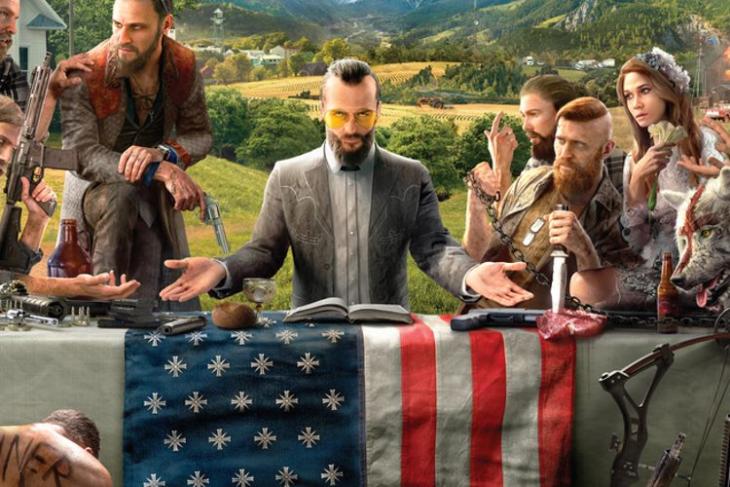 Far Cry 5 is Ubisoft's most anticipated game of the year. Thanks to previous leaks, we know that the first-person action-adventure shooter will have guns for hire, a testicle hunting mode, and more. While Ubisoft has also announced details about the Season Pass as well as a Limited Edition, not much is known about the gameplay. Well, up until now.
Thanks to the gold folks over at IGN, we now have some insider information about the gameplay of Far Cry 5 and how players are going to interact with the storyline. From what it seems, while the game looks similar to its previous iterations, Far Cry 5 is said to come with a plethora of new additions and features. So without wasting any more time, let's dig right into it:
No More Limited Storyline
One of the biggest changes brought forth by Far Cry 5 is that the game has a non-linearity to its storyline. If you've played the earlier iterations of the game, you'd recall that the game always follows a set line-up. Yes, there are those side quests as well, but the overall tone of the game is always preset and as a player, you just have to follow the trail. With Far Cry 5, players finally get the freedom they want.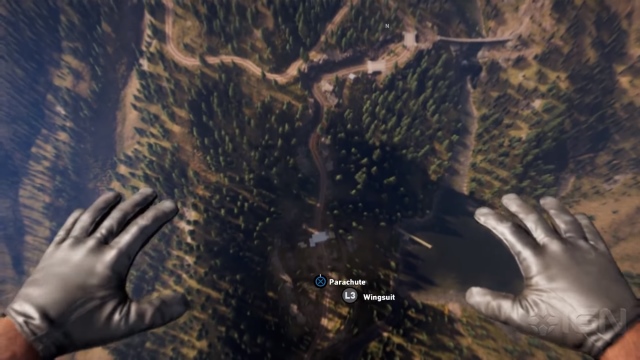 Hope County, the main area where Far Cry 5 is based in, is comprised of a total of 3 regions, each ruled by a member of the Seed family – John, Jacob, and Faith. Since the beginning of the game, the player has the choice of heading in whichever direction they want, and choose to face off with any member of the family they like. Also, the story progresses in the order of you freeing the people or taking down associates of the regional rulers. As such, the player gets to decide in which direction the gameplay is actually heading into. Additionally, as you build resistance with the help of citizens, the regions end up becoming further difficult. You will then have the choice of either choosing to face the tougher opponents or go on to other regions to liberate more areas and then come back when you're better prepared.
No More Towers
Now am sure we all have mixed opinions about towers in Far Cry. The concept of towers in Far Cry is similar to that of Sync Points in Assassin's Creed, where you have to climb a series of obstacles vertically until you finally reach a height from where you get a 360-degree view of the region. In earlier iterations of Far Cry, you had to repeat this process over and over AND over again. With Far Cry 5, towers are a thing of the past.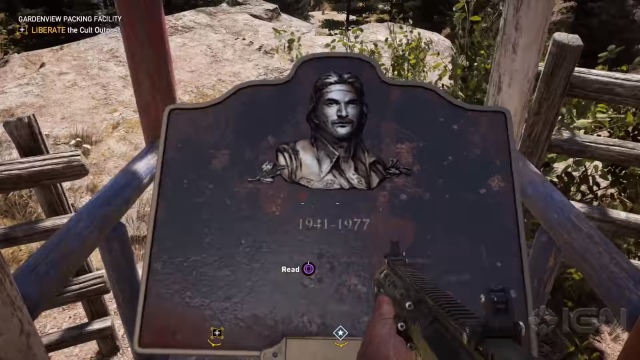 The new Intel system in Far Cry 5 takes the place of this mechanic, where simply exploring the world reveals Intel points and highlights points of interests and activities for you to do. For instance, while talking to local native in the game, he/she might reveal a location of the stash for ammunition or a side quest. Or in another case, if you spot a sign with a mountain lion on it, there's a chance that you'll encounter one in that specific region. In a nutshell, you get information about the world as and when you explore it as opposed to liberating a tower and getting information about one small area at a time.
New Melee Weapons
Far Cry 5 introduces a lot of melee weapons to use for combat in the game, as opposed to your standard punches or the traditional knife. You get weapons such as a baseball bat, a metal pipe, and a shovel.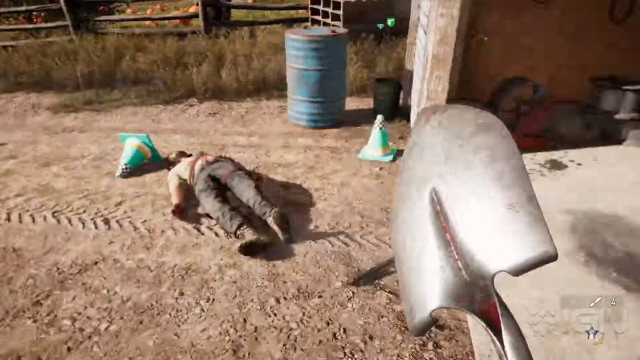 Then there's the crossbow, which although was present in the previous iterations of the franchise, has been redesigned for Far Cry 5. As for your grenades, we have the evergreen stick of dynamite and an all-new smoke grenade which comes in handy for all creating all those distractions.
Plethora of Vehicle Options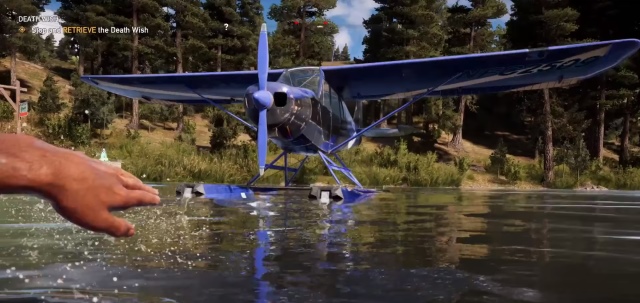 With Far Cry 5 come a ton of vehicle options. You can choose to ride a bike, a car, a semi-trailer, with the latter ones coming with an option of being equipped with on-body weapons. While Far Cry 4 had introduced a basic gyrocopter, Far Cry 5 adds honest-to-goodness planes and helicopters which are all pilotable. And as expected, these vehicles come with weapons attached to them as well. So be ready to drop some missiles!
Co-op Everywhere
For anyone who has seen the game's trailer as well as listened to the game's developers talk about Far Cry 5, they'd know that this year's main focus has been on co-op mode. Everything in Far Cry 5 is co-op friendly. In every mission and every activity, you have the ability to do it with a buddy. Oh, and don't worry, it all comes down to how to prefer to do it. You don't have to, but you can.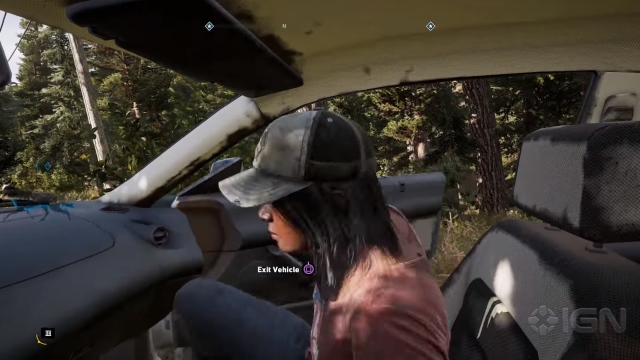 Thanks to this, Ubisoft has also included the option to customize your character. In case you were wondering why would one want to customize his/her character in a game that is built in the first-person mode, well, now you know why.
Far Cry 5: A New Beginning?
At this point, you're probably wondering if Far Cry 5 is an entirely new game? Well, to be honest, no. And personally, I like that. The Far Cry franchise has always interested me thanks to its concept and style of gameplay, and with Far Cry 5, the core elements are still there. The sandbox environment of the game is nicely set, and with the aforementioned features, the game is surely shaping up to be a great game altogether. I can't wait for the 27 March release date to get my hands on the game. But what about you? Let us know your thoughts on the game in the comments down below.