It's no secret that Facebook wants to become the biggest video sharing platform in the world. However, to do that, first it has to woo the video creators community and persuade them to switch from YouTube to Facebook. Facebook has been trying hard to achieve this feat and has been rolling out a number of updates for the same. A while back, Facebook announced that they will start sharing add-revenues with video creators, just like YouTube, in an attempt to bridge the gap between the two platforms.
However, Facebook lacked one major feature because of which it never really had any chance of defeating YouTube. Previously Facebook didn't provide any mobile app to manage one's channel. However, that all is changing today as Facebook has just launched a new app with the sole focus on video creators.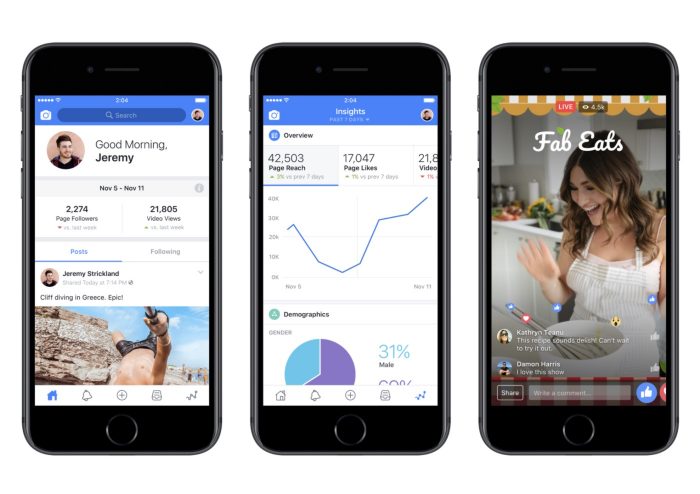 The app is aptly named the Facebook Creator app and it does a lot more than just allowing creators to manage their channel. In a statement released by the company, it read,
"The Facebook Creator app is a one-stop shop for creators of all kinds, to help take their passions to the next level. With the app, creators can easily create original video, go live with exclusive features, and connect with their community on Facebook — all from their pocket"
As mentioned above, the Facebook Creator app brings a ton of new features. Here are some of the highlighting features of the Facebook Creator App:
Live Creative Kit
This is a tool which allows creators to easily create live broadcasts to share with their followers. It allows creators to easily add intros, outros, custom live stickers, and more.
Community Tab
This is a unified tab from where the creators can manage comments from Facebook, Instagram, and messages from Messenger, all in one place.
Camera & Stories
This feature helps creators to create and manage their live stories and post them to Facebook or any other social media platform.
Insights
Lastly, there's Insights which is the most important feature from a creator's point of you, as it gives them metrics and analytics about their Page, videos, and fans.
Now, only the future will tell if the creators community from YouTube will ever leave the platform and start on Facebook, however, this app seems to be a step in the right direction from Facebook. iOS users can download the app right now, however, Android users will have to wait as the app is expected to hot the Play Store in the coming months.
---