As India strives to become a large digital economy, the Government is urging its netizens to link their national identity card to almost all the online services. On the same line, it now appears that even the popular social media platform is looking to encourage new users in India to use their real names on its site exactly as it appears on the "Aadhaar card."
The company seems to be putting this in place to cut down the number of fake accounts in the country. In case you don't know, Facebook has over 241 million users in the country, making it the second largest market for Facebook after the US.
The testing was first spotted by Reddit users, where they reported about "name as per Aadhaar" prompt. In fact, Facebook confirmed that it is indeed testing such feature. Do make a note that the feature isn't asking you for your Aadhaar number, but just the name as per your Aadhaar card.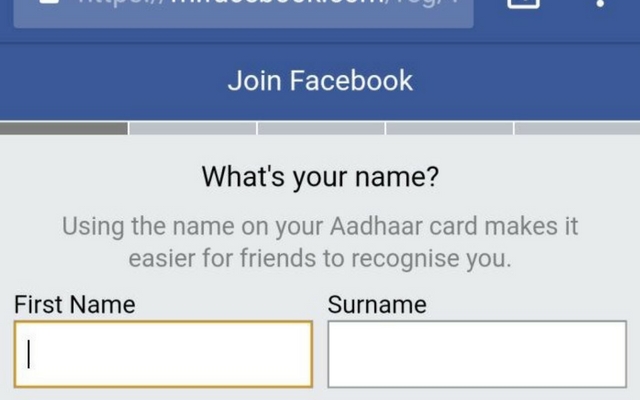 According to a Facebook spokesperson, who spoke to Gadgets360, the company wants to make sure people can use the names they're known by on Facebook. The spokesperson said, "This is a small test where we provide additional language when people sign up for an account to say that using the name on their Aadhaar card makes it easier for friends to recognize them. This is an optional prompt which we are testing. People are not required to enter the name on their Aadhaar card."
That being said, it seems that the feature is appearing only for a small group of people and not everyone is able to produce the prompt while signing up. Also, we'd like to know your thoughts on this. Do you think Facebook will make this a mandatory feature for everyone? Be sure to let us know by dropping a comment down below.
---