Aside from a plethora of much-talked-about features like the iOS-style control center, eye-catching iMessage effects, and the fun-loving Memoji stickers, the one little but neat macOS Big Sur feature that has caught my eyes is – Fast User Switching. As you may have already guessed, it lets you enable fast user account switching in macOS Big Sur – without having to take the pain of logging out. If you still take the long route to switch between macOS user accounts, it's about time you enable Fast User Switching on your Mac to jump from one account to another with ease.
Switch User Account Faster in macOS Big Sur on Mac
"Fast User Switching" is disabled by default in macOS Big Sur. Thankfully you can enable it without having to dig deep into the setting. What's more, the latest iteration of macOS allows you to add the user account switching icon to the menu bar and control center for convenient access. Let me show you how it's done the right way:
Launch System Preferences by clicking on its Dock icon. Alternately, you can click on the Apple menu located at the top left corner of the screen and choose System Preferences.

2. Now, click on Dock & Menu Bar.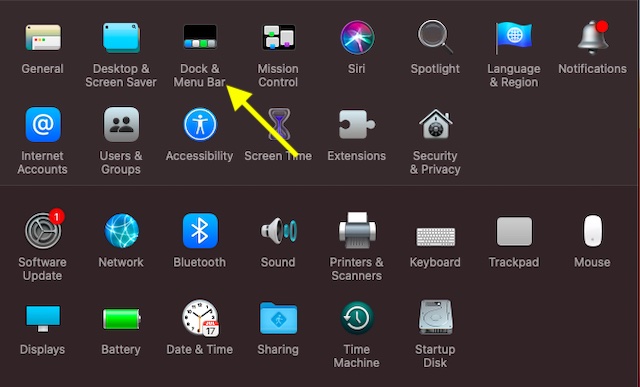 3. Next, scroll down and click on Fast User Switching.
4. Next up, you have the option to add the fast user switching shortcut to Control Center or menu bar. Besides, you can also choose to add it to both the menu bar and control center depending on your needs. I'm going to make the "user switching" icon appear in the control center.
That's it! Going forward, you can switch between macOS user accounts right from the menu bar or the control center on your Mac.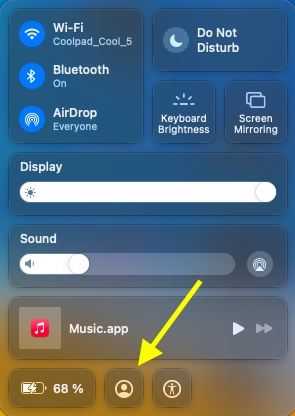 Speed Up User Account Switching in macOS Big Sur
While the "Fast User Switching" may not have got much attention, it's a notable addition to the macOS. Especially for those who have to share their Macs with others. If you are one of them, you would be glad to have it at your disposal.
In more ways than one, macOS Big Sur is a major upgrade. Features like the ability to customize the Safari start page, check privacy reports, and the ability to keep a track of battery usage are worth taking note of. What do you think of Big Sur and which is your favorite feature? We would appreciate having your feedback in the comments section below.