It wasn't that long ago when the Chinese-owned Spanish brand Doogee was a virtually unknown name for the global tech media. But recently, the company has started doing some very interesting things. With the Doogee Mix, they created a near bezel-less smartphone that sells for under $200, and by all accounts, it's a very successful product for the company. We've already reviewed that particular device, so now it's the turn of the next mid-range offering from the company, the BL5000, to come under the scanner. Unlike the Mix, this one's not bezel-less by any means, but it does have another trick up its sleeve – a massive 5,050mAh battery. So if you're the sort who's always running low on charge, should the Doogee BL5000 be your next smartphone? Let's find out!
Doogee BL5000 Specifications
Right off the bat, let's take a look at the key hardware specifications of the Doogee BL5000.
Dimensions
155.2 x 75.8 x 10.3mm
Weight
210 grams
Display
5.5" TFT IPS 1920x1080 (650 nits max Brightness)
SoC
CPU
GPU
Mediatek MT6750T
64-bit Octa-core Cortax-A53; 4x 1.5GHz, 4x 1.0GHz
Mali-T860 MP2 650MHz
RAM
4GB
Storage
64GB (MicroSD card up to 128GB)
Primary Camera
Dual 13MP Cameras, f/2.2 with AF and LED Flash
Secondary Camera
8MP with LED Flash
Battery
5,050 mAh Li-Po, Non-removable
Operating system
Android 7.0 Nougat
Sensors
Light sensor, Proximity sensor, Accelerometer
Cellular Connectivity

LTE (B1:2100, B3:1800, B7:2600, B8:900, B20:800MHz),
3G HSPA (900, 2100MHz), 2G GSM (850, 900, 1800 and 1900MHz)
Price
~$150
What's in the Box
Doogee BL5000
Charging adapter
USB to microUSB cable
Transparent silicone back-cover with textured, micro-dot finish.
SIM ejector tool
Instruction manual, Warranty card, Plastic screen-protector, Microfiber cloth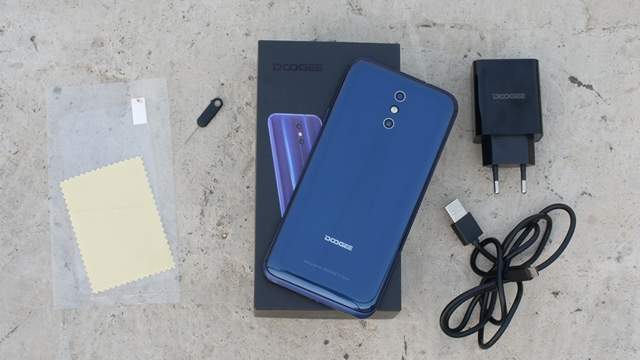 Retail Packaging
The Doogee BL5000 comes in a matte black retail box that's got a glossy picture of the phone, while the equally glossy 'BL5000' market at the bottom is accompanied by a tagline that reads, and I qoute, "Be long time, belong to you". Say what? Maybe the company was trying to convey something about the durability of the product, but it got lost in translation for sure. Incomprehensible English notwithstanding, the box looks fairly cool, but not quite as premium as the one we saw on the Doogee Mix, which is surprising, considering that the two phones are priced similarly.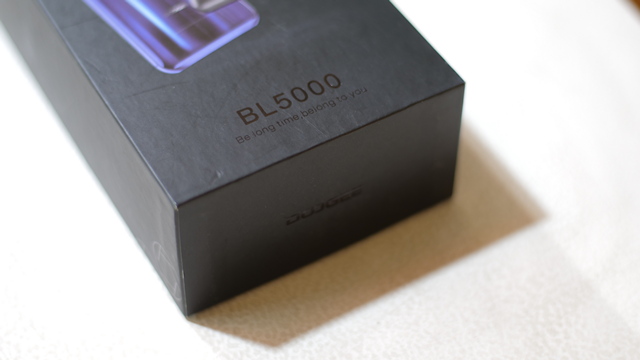 Another thing worth noting is that on the side of the box, the company has actually etched in what looks like two cameras that are meant to symbolize the dual-cameras on the smartphone.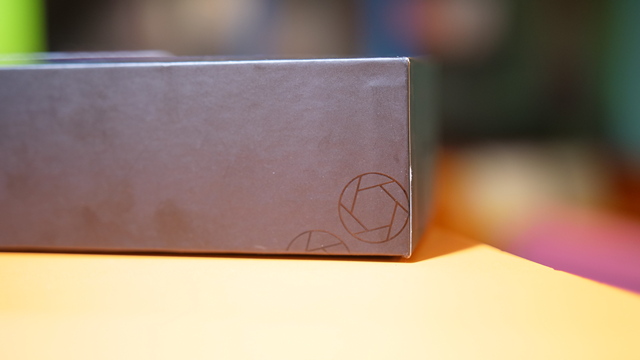 The contents of the box have already been detailed above, but a few points need to be noted. The phone actually came with the transparent silicone back-cover already on by default, which, I felt was pretty cool. The box also has Doogee's classic SIM ejector tool that looks and feels way better than the stuff generally supplied by other vendors.
As for the power brick, it's a rather hefty one that supports up to 12V / 2A. It calls itself a 'Fast Charger 3.0', but it wasn't immediately clear what that signifies, because the official literature doesn't specify whether MediaTek's fast charging tech, Pump Express, is supported by the device or not, nor does Doogee has its own propitiatory quick charging technology unlike Asus's BoostMaster, OnePlus's Dash Charge or Huawei's SuperCharge, but more on the device's battery credentials a bit later.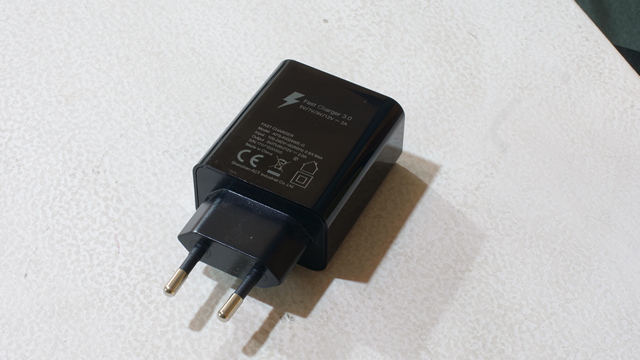 Design and Hardware
Taking a look at the phone itself, we've got the blue version here, and there's something very interesting about the rear panel. The company claims to have created 15 different layers to refract the light in all different directions, which is similar to what we saw on the Honor 9. However, the refraction effect on this one is neither as impressive nor as extreme as what we saw on the Honor 9. I made it a point to spent a bit of time moving from different lighting conditions, trying to see the effect on the rear of the smartphone, and my initial impression is that, is a cool finish and, the effect is present, but it's just not that significant. Also, the glossy texture makes it a bit of a fingerprint magnet, which is yet another annoyance, if only a minor one.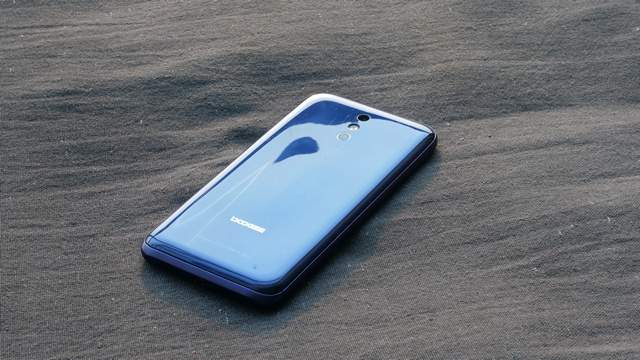 On the hardware side of things, the Doogee BL5000 comes with pretty decent specs for the price. The device ships with a MediaTek MT6750T chipset, 4GB of RAM and 64GB of built-in storage that can be expanded by way of a microSD card of up to 128GB in capacity. As for the rest of the phone, the first thing that strikes you when you pick it up for the first time is its immense heft. Weighing in at a staggering 210 grams, the BL5000 is a heavy phone, there's no getting around that. The device packs a massive 5,050mAh battery and that adds not just to the its heft, but also makes it noticeably thicker than most of the other devices at this price-point.
As far as the phone's aesthetics are concerned, Doogee has employed something called the '8-curve design'. What that means is that, not only are the four rear corners slightly curved to make it a bit more comfortable to hold, the same holds true for the front corners as well. The fingerprint scanner is integrated into the physical Home button on the front, the microUSB port is at the bottom along with the speaker and the microphone, while the 3.5mm AUX port at the top is certainly a welcome step. Overall, the phone feels nice and well-build, but is a bit too hefty for me, although, it's nothing that you cant get used to if you really value the extra juice.
Display
The display on the Doogee BL5000 is really quite interesting. It is a 1080p, 5.5" IPS panel, and it's got really deep colors with really nice contrast that belies the device's super-affordable price-point. The viewing angles aren't half bad either, although, similarly-priced devices like the Redmi Note 4 easily outshines it in this particular department. However, where the Doogee BL5000 display really shines through is in the brightness department, where the 650 nits maximum is even higher than the 600 nits on the iPhone 7, which is really unheard of for any phone in this segment. In real life, the crazy level of brightness actually translates to great outdoor visibility, even in bright daylight. What's equally impressive is the minimum brightness of just 1 nit, which makes the phone eminently usable in total darkness without straining your eyes. Overall, the display is among the very best I've seen at this price-point, no questions asked.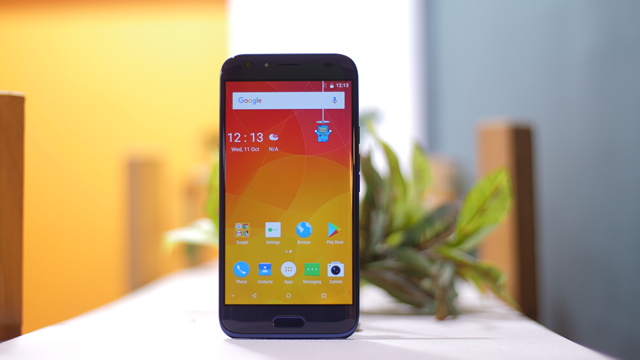 User Interface
The phone runs on Android 7.0 Nougat out-of-the-box with Doogee's own rather garish looking skin on top. The UI looks kinda' cartoonish to me, but one of the major benefits of Android is that, with a bit of tinkering, you can change most parts to suit your own style and taste. So throwing in a free custom launcher and third-party icons will help you easily clear out most of the annoyances that come with the OEM skin. One interesting thing to note here, is that the OEM launcher does come with an 'All Apps' button at the center, which is rare with Chinese devices, whose manufacturers are way too enamored with the apps-haphazardly-placed-across-the-home-screen aesthetic of iOS rather than the clean-cut app-drawer of Android.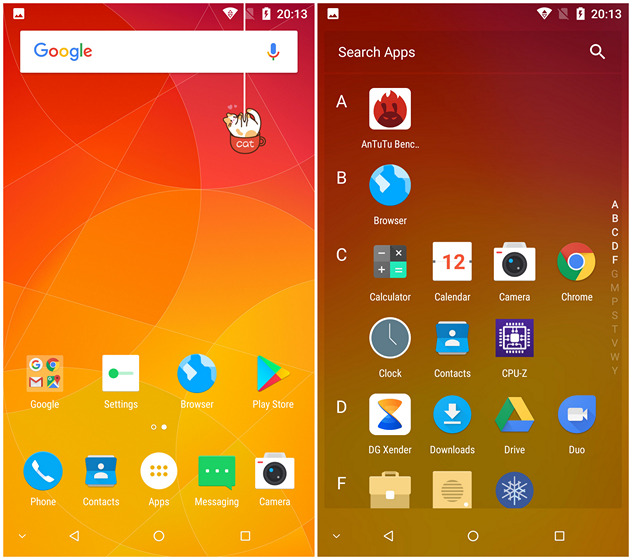 Some of the other features of the OEM launcher include a news center that you can access by swiping from the left-edge on the Home screen, an integrated theming engine that can be accessed by pulling the annoying string that dangles from the top, and some gesture and motion controls that work fine, but to be perfectly honest, I haven't really used them too often because they felt more gimmicky than anything else. Sure they may help you navigate your phone quicker if you take the time to learn more about them, but they are a little bit hit and miss in terms of their effectiveness, although, it's nice to have the options.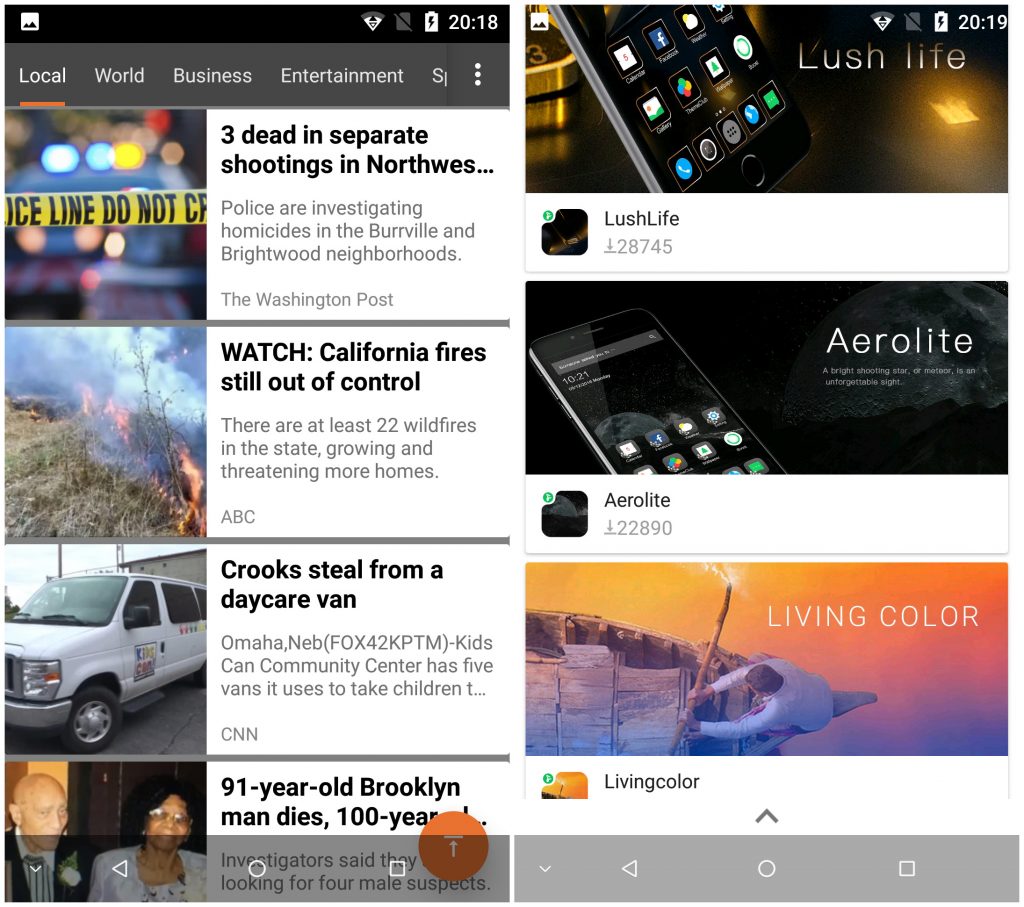 The news-center, on the other hand, works great in my experience. It aggregates stories from reputable media houses, such as NYT, CNN, NBC, BBC etc. and I found myself catching up on the day's news through that module fairly often. It's a good idea that's implemented well, so it does its job without getting in your face and disrupting your workflow. The theming engine works alright as well, and offers you some nice themes that look cool, but none of them gets rid of that annoying drawstring dangling from the top, unless you install a third-party launcher.
Another cool feature is the fast-capture option that allows you to record video straight from the standby mode, and I absolutely loved that feature because it is something that I actually found useful. Finally, the fact that the bottom-bar with software navigation buttons can be hidden is a great addition to the UI. Just tap on the down arrow to hide and swipe up from the bottom to bring it up. It's a fantastic idea that gives you the best of both worlds, and I've no idea why not too many mainstream manufacturers implement this feature. I absolutely loved it, and I'm confident that more people will, if they only used it for a day or two.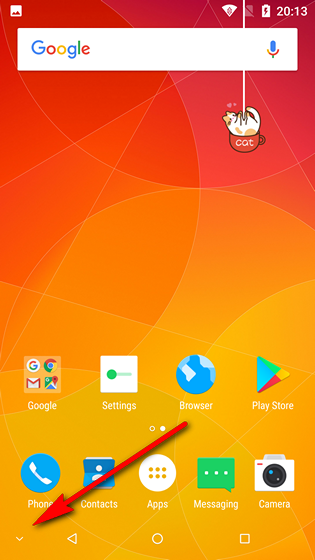 Performance and Benchmarks
As mentioned earlier, the Doogee BL5000 is powered by the MediaTek MT6700 SoC, which constitutes an integrated octa-core Cortex-A53 CPU where four of the cores are clocked at a maximum frequency of 1.5GHz while the other four are clocked at a measly 1.0GHz. Cortex-A53 may be power efficient, but what it isn't is powerful. Clocking them at a maximum of 1.5GHz might be keeping in line with the battery-saving ethos of the BL5000, but unfortunately, it doesn't make for a decent performer.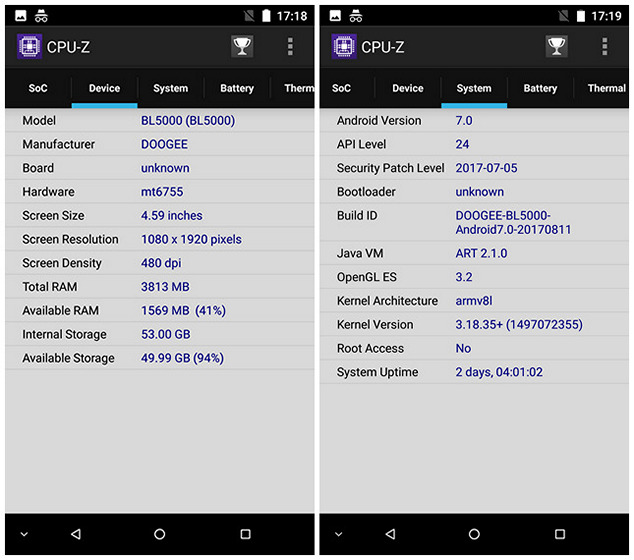 Don't get me wrong, it isn't a slow, laggy device unlike the cheap Androids from a few years back, but it's a pretty middling phone, scoring only around 43,000 on AnTuTu. While synthetic benchmarks rarely ever tell the full story, the results in this case does tell you that we're not exactly dealing with a performance beast by any means, even accounting for its budget positioning. The Redmi Note 4, in contrast, scores around 84,000 with the Helio X20 and over 62,000 with the Snapdragon 625. I'm not going into 3DMark, Vellamo, Geekbench, Basemark or any of the other popular benchmarking tools simply for one reason. This phone was never meant to be a performance-oriented machine anyways, with battery-life being pretty much the sole focus.
The inclusion of 4GB of RAM, thankfully, makes the BL5000 a snappy multi-tasker, so you won't feel any real lag even with several apps running side-by-side. I was honestly surprised at how easily I was being able to switch from Uber to VLC to Firefox and the Dialer app without any of them having to reload even once. Mind you, there were other apps running in the background the whole time, including the calculator, calendar, gallery, etc. What it means is that, overall, you're unlikely to have any real problems with the device in day-to-day usage.
As for the fingerprint scanner, it works, but just about. Truth be told, it is as slow as it is inaccurate, which was a surprise, given how the Doogee Mix's fingerprint scanner performs. It will get the job done and you'll not even know the difference if you haven't used a device with a fingerprint scanner before, but if you have, this one will feel way on the slower side. However, it's not really slow enough to be a deal-breaker in my opinion, just another minor irritant that takes away a bit from the user-experience.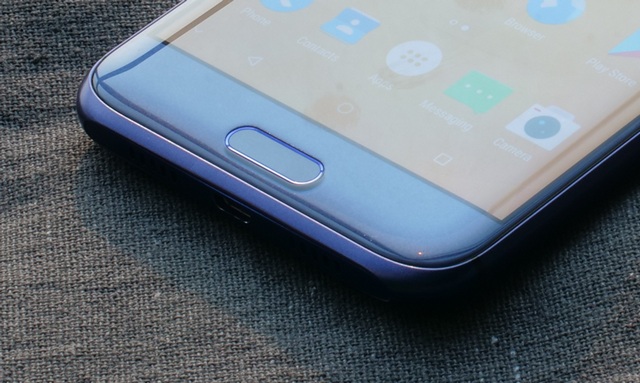 All said and done, the one thing that stood out for me was that the phone remained fast and responsive even after installing a lot of apps that usually run in the background. Even with many processor and RAM-intensive apps running in the background simultaneously, I never had any issues with calling, messaging or even streaming YouTube. I don't know how much of this responsiveness will be retained as the device ages and more apps and media are added to the mix, but for now, there's not really a whole lot to complain.
Gaming
As far as gaming is concerned, the phone does a decent job for the most part, although, there are some pretty important caveats to that statement. The Mali-860MP2 GPU found on the MT6750T is well past it's sell-by date, so even though it's clocked at 650MHz on this particular chip instead of the 520MHz on the basic MT6750, it simply struggles to render complex graphics with the same efficacy and precision expected from devices in this segment these days. I tried graphics intensive games such as Aspalt 8, 3D shooters like Modern Combat 5, as well as relatively-more resource-friendly games, such as Subway Surfer and Dead Trigger, and all of them worked all right, although, there were some definite skipped frames with the first two.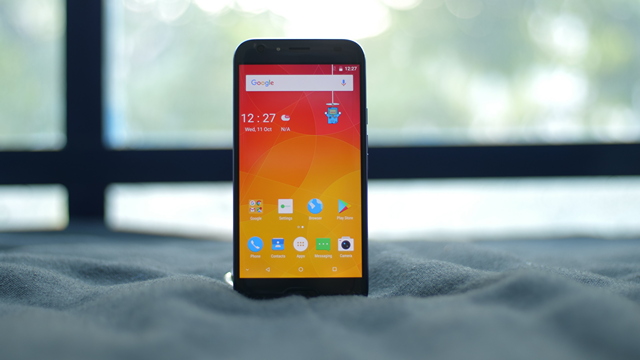 While Asphalt 8 was still playable at highest settings even with the skipped frames, I had to reduce the settings to medium on Modern Combat 5 to get a playable frame-rate for a smoother gameplay experience, and even then, the skipped frames were eminently noticeable. The phone also tends to heat up a little once you play graphics-intensive games for too long, and it is then that things start falling apart a bit, and the lag starts becoming a hindrance.
Although the other games I played worked almost perfectly, I wouldn't say this is a gaming phone by any stretch. Sure, it would play more or less anything you wanted to, but at this segment of the market, there are devices with faster GPUs like the Adreno 506 in the Snapdragon 625. Also, increasing your budget by a bit will get you better options like the Mali-880 MP10 in the Exynos 8890 or even the PowerVR 7XTP in the Helio X30, both of which will definitely make for a better gaming experience overall. While this isn't a terrible phone to game on by any means, if there was one place I would improve this device, I think this would be it.
Cameras
Even as budget smartphones have become increasingly more capable over the past few years, the one area that continues to differentiate top-tier devices from their cheaper counterparts is imaging. As is the case with most devices in this price-segment, the image quality on the BL5000 is decent, but with huge scope for improvement. The dual 13MP cameras at the back sit completely flush with the body and don't protrude out, which is a good thing, although, the placement is pretty different from how most other manufacturers do it.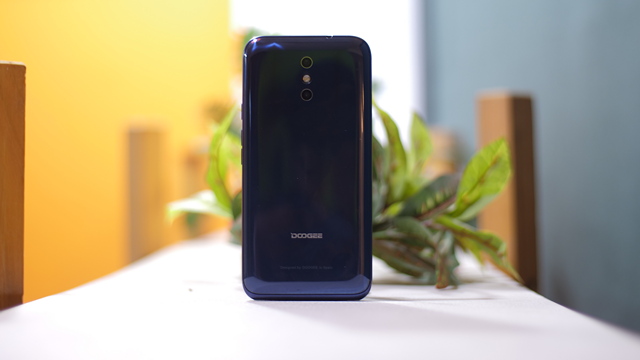 Daylight photography is decent, although, color reproduction could be better and dynamic range adjustment is kinda' average. What I did like, however, is that Doogee did not try to make the images more 'vibrant' by over-saturating the colors and making them look artificial.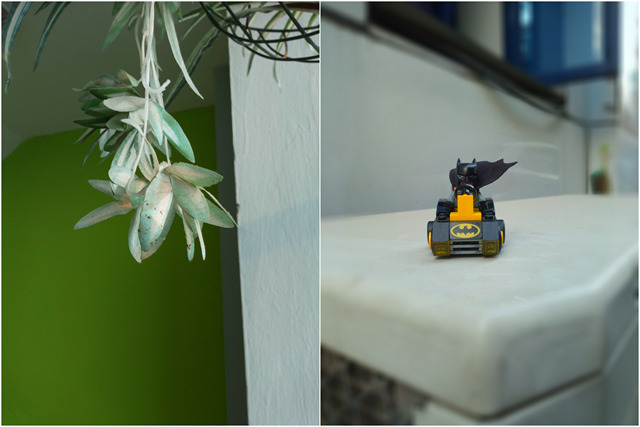 The telephoto lens does its job as well, which means zooming in on a subject works fine even in relative low-light without any noticeable reduction in details, as can be seen in the images below.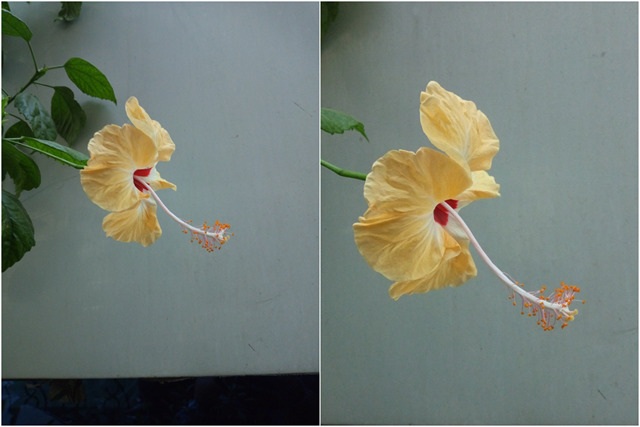 It's also got a very good shutter time, which means that in good lighting, you pretty much do not need to worry about blur on the photos. Colors look natural as well, but as we start turning the lights off, you'll have to be more careful about blur, because the longer exposure needed to capture the extra details does often result in blurry and unusable photos unless you're using a tripod. As expected, noise levels start going up to alarming levels if you try to bump up the ISO to anything above 400 to capture more details at night, so even though the 'Pro' mode offers up to 1600 ISO, that's pretty much a no-go right from the outset.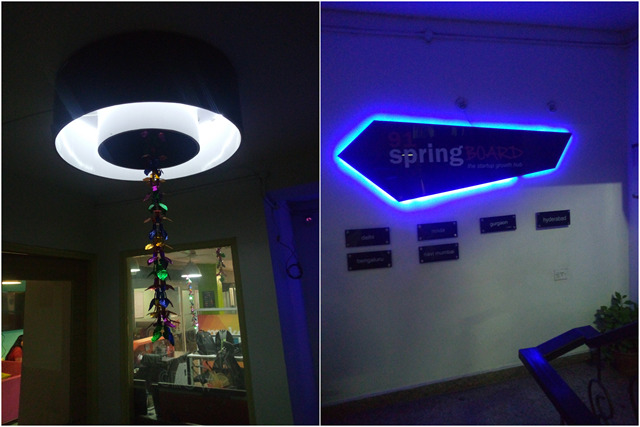 The HDR mode – and I have to assert this in no uncertain terms – is completely rubbish and makes literally no difference to the ultimate picture. While capturing a scene with high contrast, the lighted areas remain washed out and the darker areas remain pretty much invisible irrespective of whether you use the mode or not, so Doogee might as well had not bothered with it at all.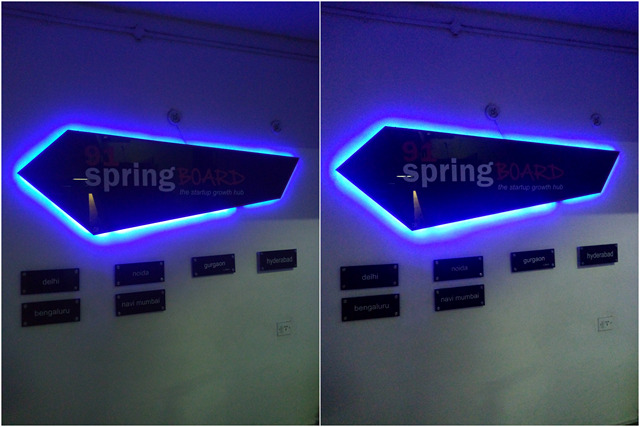 What's even more atrocious is the way the bokeh mode is used. The portarit-mode images taken with the device may (or may not) look cool on Instagram, but it's more of a software trick rather than quality dual-camera implementation. As can be seen from the images below, the effects look comical, and to be honest, more like one of those awful filter apps available for download on the Play Store rather than any quality technological wizardry.
Coming to the video quality, I must admit that I didn't get a lot of time to test every aspect the Doogee BL5000's video recording abilities, but from what I saw, 1080p videos look surprisingly good for a budget phone, but only in bright daylight. The only night-time video I shot looked pretty awful, which is perfectly keeping in line with what I was expecting, given it's less-than-impressive imaging prowess.
As for the selfies, the BL5000 has a cool feature up its sleeve. A front-facing selfie-flash. And while in theory I love the idea of it, the implementation here leaves a lot to be desired. Without the flash on, the images taken with the front-facing 8MP cam lack a lot of details, but when you turn the flash on, all it does is make the image look washed out (see image below), which completely takes the point away.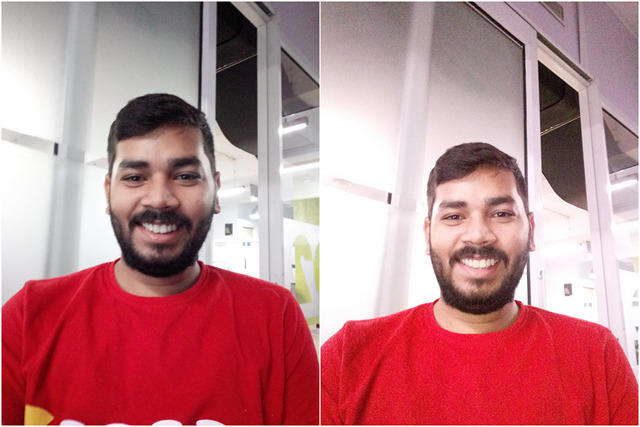 The front-cam can record videos at 480p (max), and even in bright daylight, the quality is quite bad. The same can also be said about the audio recording quality, so all of that taken together means the Doogee BL5000 certainly isn't your friend if you're looking for a quality camera phone on the cheap.
Note: All the images (selfies included) were shot with the default 3.5mm focal length.
Telephony & Audio
I couldn't test the Doogee BL5000's 4G connectivity because the device doesn't seem to support LTE networks in India. While Jio and Vodafone's 4G networks were being detected by the device, it could only connect to Vodafone's 3G network, while Jio never worked. On Vodafone's 3G network, voice call clarity was comparable to other smartphones in the same price-range, but I couldn't check 3G data because I don't even have data enabled on my secondary BSNL SIM.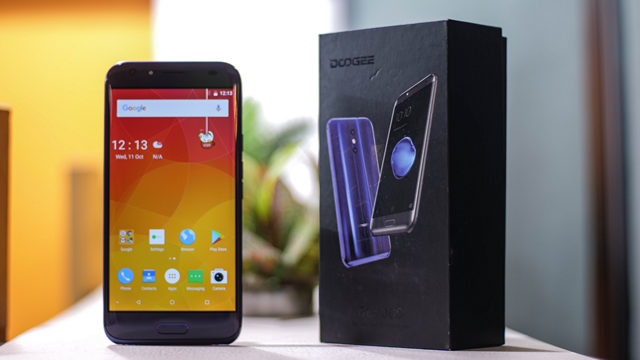 While the lack of support for Indian LTE networks is a huge letdown for would-be buyers in India, another disappointing aspect of the phone is its speaker. Even when you crank up the volume to the fullest, you'll still have to be in the same room to hear the phone ring, no matter which ringtone you choose. And if you're in a crowded, chaotic environment, might as well be prepared to miss a lot of calls.
YouTube videos are barely audible, and you'll struggle to hear anything even when you have the phone in your hand, barely a foot or two away from your face.  The speaker also lacks depth and clarity, sounding pretty awful at high volumes, even though the volume doesn't get high at all in the first place. The situation improves quite a bit both in terms of volume and quality when using my Sennheiser headphones, so you'll likely need to plug the device into external speakers if you're looking to listen to any music out loud.
Sensors and Connectivity
Sensors are one area where most manufacturers, including industry leaders Samsung, often cut corners in their lower-end devices, and Doogee is not different. The BL5000 comes with just an accelerometer, a light sensor and a proximity sensor, and that's about it. Compare it to the similarly-priced Redmi Note 4, and you'll immediately realize what you're missing out on. The BL5000 doesn't have a magnetometer, gyroscope, and a whole host of other sensors that would otherwise enhance your Android experience.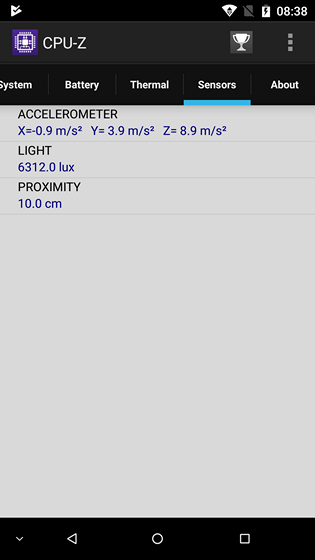 Unfortunately, the lack of a gyroscope on this device means that you can't use it with any VR headset any time soon, and to my mind, this was a pretty big blunder from Doogee, given how everybody seems to be jumping on to the VR bandwagon these days, thanks to the prevalence of ultra-cheap VR headsets based on Google Cardboard. There's also no notification LED, which is a real problem because you have to keep checking the phone manually for messages or calls that you might have missed while you were away.
The phone supports dual Nano SIMs, with the second SIM slot doubling up as a microSD slot. Connectivity options include LTE Cat.6 with VoLTE support on Bands 1/3/7/8/20 (B1:2100, B3:1800, B7:2600, B8:900, B20:800MHz). The phone also supports 3G HSPA on the 900MHz and 2100MHz bands, as well as 2G GSM on 850MHz, 900MHz, 1800MHz and 1900MHz. The phone support Wi-Fi and Bluetooth, but the exact specs aren't specified on either the literature provided with the device or on the company's official website.
Battery and Charging
The massive 5,050mAh battery is not only the main selling point of the BL5000, it's actually where the device derives its name from. The battery is big, but it also charges fast, because within about 10 minutes of plugging it in, you can be on 40% charge, which is no small number when you consider the overall capacity of the battery. However, strangely enough, even though the MT6750T is compatible with MediaTek's Pump Express 2.0, there's no mention of that in the literature available with the phone, nor is there any word on the company's website. By my reckoning, the phone takes about two hours to go from 0 – 100 with the supplied charger, although, the company promises 1.5 hours under standard conditions. Either way, these are impressive numbers, but expect them to change for the worse with time.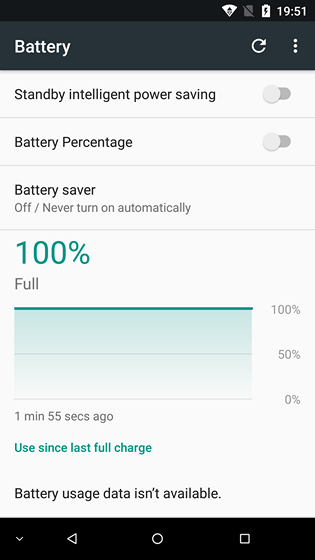 In terms of battery life, the Doogee BL5000 is just hard to beat. I've played around with Gionee's incredibly impressive big-battery 'Marathon' series devices before, and the BL5000 competes with them on even terms. I have been getting around ~9 hours of screen-on time with pretty intensive gaming, surfing and streaming, but most general users will very likely get even better SoT, given that, unlike me, you'll probably not actively try to kill your battery for the sake of science. Overall, the stamina that the BL5000 battery exhibits will even put the Energizer bunny to shame, but whether that alone will be enough to convince buyers to buy this device is something that remains to be seen.
The Final Word: Buy Only if Battery Life Takes Precedence Over All Else
The Doogee BL5000 is a nice looking phone that has a sharp display, decent specs, great battery life, and decent overall performance, but it's let down by lackluster cameras, the absence of critical sensors like the gyroscope and the magnetometer, a terrible, terrible speaker, sub-par gaming performance, and many other little niggles that make it an unimpressive device overall. Priced at $185.99 on Amazon.com as of October 14th, the device gets tough competition from the likes of the Redmi Note 4, Honor 6X and, if you raise your budget a bit further, the Mi A1, all of which are miles ahead of this device. The 4,050mAh battery on the Redmi Note 4, especially, is a stellar performer, is much the better choice at the ~$150 price point.
SEE ALSO: Doogee Mix Review: Style Over Substance
Doogee BL5000 Review: All That Glitters Ain't Gold
The Doogee BL5000 is an interesting phone. It's got a great display and an absolutely killer battery, but they alone cannot rescue what is essentially a sub-par phone in the overall scheme of things. It doesn't have anything terrible about it and it certainly won't leave a bad taste in the mouth once you've used it for a while, but there are just too many minor annoyances to merit a recommendation from us. The software, to be honest, didn't seem half bad once I replaced the original launcher with Nova, but unless battery is your sole area of concern, we'll recommend giving this a miss.
REVIEW OVERVIEW

Design and Build Quality

7

SUMMARY

The Doogee BL5000 is not a bad device, and it does have its strong points, but for the price it's asking, there are many better devices available these days, which is why we find no reason whatsoever to recommend it even if battery life is your primary concern.