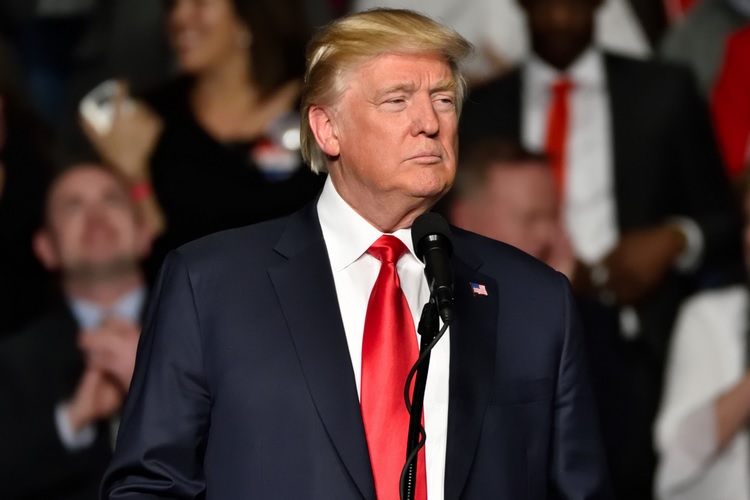 Donald Trump's tirades against a few news outlets (read: CNN) that are critical of his policies often surfaces in the form of tweetstorms, criticizing journalists and singing the praise of certain media outlets that cover him with diligence and paint a positive picture of the US President. But Trump has now turned his attention towards tech companies, specifically calling out Google for rigging the Search Results and suppressing the good news about him and his followers as a whole.
In a series of Tweets sent out a few hours ago, Trump claimed that Google Search Results for the term 'Trump News' shows only the results covered by 'Fake New Media', which only shows bad news and stories about the President and his administration.
https://twitter.com/realDonaldTrump/status/1034371152204967936
And as if 'Fake New Media' was not clear enough, Trump eventually namedropped CNN, pointing out that such media outlets control what the masses see on the internet and what they can't when they search for news related to him. To back up his claims, he added that a staggering 96% of the Search Results for the term 'Trump News' are from 'National Left-Wing Media', however, he did not mention any research source or credible survey report from where the '96%' figure was obtained.
Nonetheless, the aforesaid 'National Left-Wing Media' is 'very dangerous' in the words of President Trump, who has developed quite a reputation for making outlandish claims and quoting unbelievable figures regarding the economy, education and other aspects of governance. And of course, backtracking on his words later on when his claims are debunked and torn to shreds in the face of real facts.
https://twitter.com/realDonaldTrump/status/1034373707047882759
Trump did not mince words in claiming that 'Google and others' are suppressing the voice of Conservatives and that any information and news which is good, is hidden from the public. He later called the situation 'very serious' and added that it will be 'addressed', without specifying when or how will he tackle the so-called issue of Google and media outlets trying to portray him in a negative image.
---