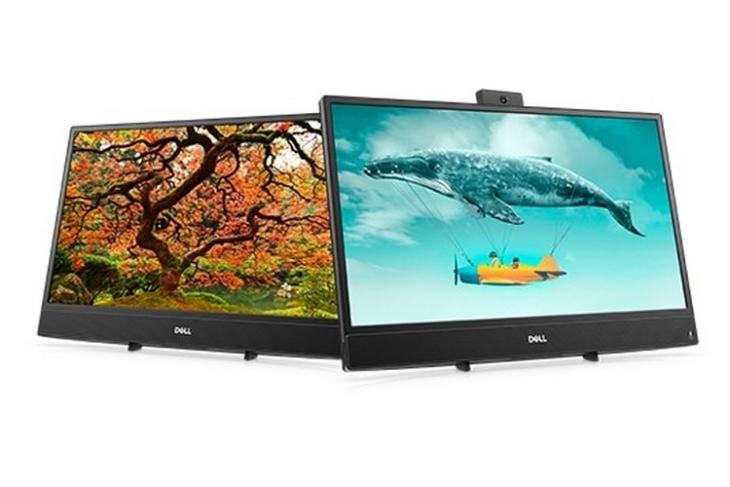 More than two months after announcing them, Dell has finally launched the Inspiron 22 and 24 3000 all-in-one PCs in India. They come with 'affordable' price-tags, and are meant for everyday usage for personal and work purposes.
As AIOs, these PCs feature large anti-glare IPS displays that are 'virtually borderless' on three sides, and range from 21.5-inches to 23.8-inches in size. They come with a wide-screen (16:9) form-factor with full HD (1920×1080) resolution.
Another thoughtful feature is the pop-up webcam that stays hidden until the user decides to manually activate it. With growing concerns about online privacy in an era of smart, 'always-on' devices, the feature, no doubt, will be much appreciated by many users. The devices also come with built-in stereo speakers featuring Dell CinemaSound, a keyboard and mouse, and CinemaStream. They are available in glossy Black and White color options.
Inspiron 24 3000
Inspiron 24 3000-series is the relatively more powerful lineup of the two. They come with 7th-generation Intel Core processors, with buyers getting to choose between the Core i3-7130U and the Core i5-7200U.
While Dell hasn't announced any details about the RAM, storage and GPU options, the company's dedicated store for India lists up to 4GB of 2400MHz RAM and 1TB SSD options for buyers.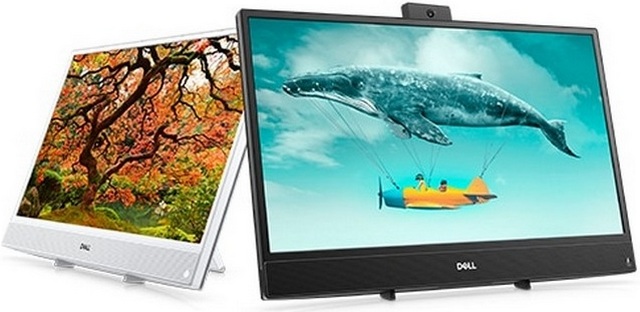 It's worth noting here that the lineup was originally announced with up to 16GB of DDR4 memory and an optional Nvidia GeForce MX110 discrete graphics card, but neither seems to be available in India, and nor are the touchscreen displays that are available with the US variants of the Inspiron 24 3000.
Inspiron 22 3000
The Inspiron 22 will be offered with both Intel and AMD CPUs. For the Intel models, the exact chips will range from the entry-level Pentium 4415U to the relatively more powerful Core i3-7130U. AMD fans, however, will get just the one option in the form of the A6-9225 processor that comes with an integrated Radeon R4 graphics chip.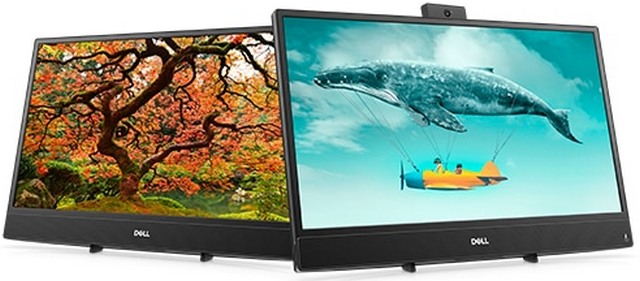 The models listed on the official Dell India webstore, however, come with up to 4GB of RAM and integrated Intel HD 620 graphics. They also come with 1TB of 5400RPM mechanical HDDs, but there doesn't seem to be any option to add SSDs. The US variants, though, come with better specs, including faster Core i7 processors and touch-enabled displays, none of which are being offered in India.
Pricing and Availability
While the AMD-powered Inspiron 22 3000 comes with an MRP of Rs. 29,990, the Intel powered devices have been priced at a premium, and will start at Rs. 34,990. The are already available for purchase at Dell exclusive stores, its online store, multi-brand retailers, and Croma outlets across the country.