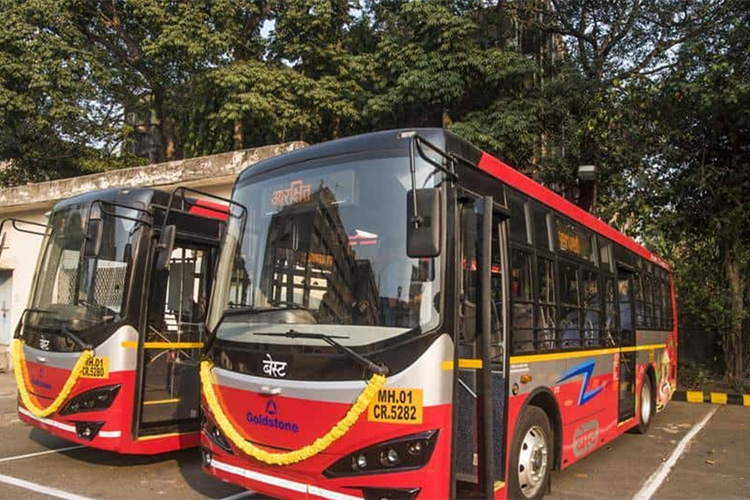 In its effort to promote pollution-free public transport, the Delhi government on Friday conducted a trial run of its low-floor electric bus and said it is in the process of procuring e-buses to ply on roads by 2019.
During the three-month trial, the e-bus will make trips between Ambedkar Nagar and Inderpuri to test its operational feasibility on different road conditions. The trial run was flagged off by Transport Minister Kailash Gahlot and Commissioner of Transport Varsha Joshi in the presence of senior officials of the department.
"The trial run will be instrumental in understanding how modern low-floor pure electric buses adapt to the road conditions of Delhi, how efficient their batteries are and how quickly can they be deployed in Delhi," Gahlot said.
Delhi Integrated Multi-Modal Transit System (DIMTS) has been appointed as the project consultant and is responsible for the procurement of e-buses. "We expect a few other manufacturers to provide their latest electric bus models' trial run as well in the coming days," Gahlot said.
The 33-seat air-conditioned low-floor buses are manufactured by PMI Electro Mobility Solutions in collaboration with a Chinese company Foton. The manufacturers claim that the bus may run for over 150-200 km after a full charge within 30 minutes.
The e-buses come with added safety features such as four CCTV cameras and a panic button for Delhi commuters. An official said that the Transport Department has already started the construction of 1,000 electric bus depots in Delhi.
"The construction is expected to be completed by June 2019 and the first batch of electric buses are expected to be deployed and fully operational by July 2019," the Transport Minister's office said.
Featured Image Courtesy: Hindustan Times
---