Believe it or not, Sony did showcase a new trailer for Death Stranding at E3 2018, and this is, in fact, the fourth trailer for the game so far. While we all expected Hideo Kojima to be at the presentation, he did send out the next best thing, and that is gameplay from the title.
The 8-minute long trailer starred Norman Reedus' character Sam Bridges, the protagonist of the game. We saw him in a rainy, jungle-like environment trying to survive. His mission appears to be saving people who have been taken hostage by mysterious forces. This was something that we've previously seen in the older trailers of the game as well.
Apart from that, the trailer also introduced us to two new characters. One is played by Lea Seydoux, who talks circles around Bridges and eats what appears to be a live maggot at the trailer's end. Another is Lindsay Wagner, whose role is even more uncertain. They just so happen to be the first two women to be shown as part of the game's cast, and while their character looks great as ever, the uncertainty surrounding them is even bigger.
Hideo Kojima further went on, in an official blog post, to explain some more about the character Sam and the overall gameplay:
Some might have already picked up on this, but Sam is unlike any other hero you may have seen in games before. A typical hero is usually some sort of elite or someone with a military background. Sam is not. He is a working man of sorts — a hands-on professional. Someone with a skillset akin to a blue-collar worker. This is something you'll intuitively understand once you play the game and control Sam. Herein lies our challenge, to create both a new form of gameplay and a hero that has never been done before.
Lastly, he also shared not one but two character posters, that you can feast your eyes with.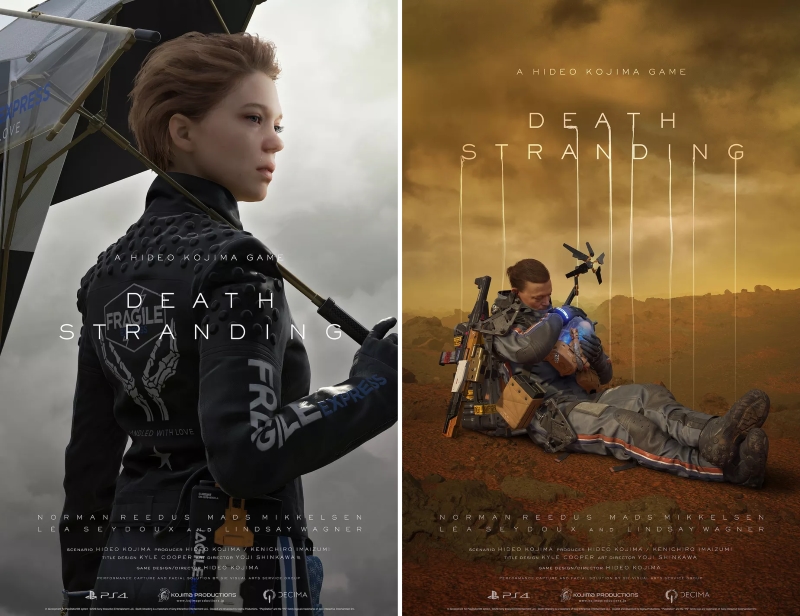 Just like after every trailer, we are still clueless about what the main story of Death Stranding is, and when we would get a chance to play it. Nonetheless, the high-class story writing means there are some great actors and stars on board, with Guillermo del Toro, Mads Mikkelson and Norman Reedus playing key characters.