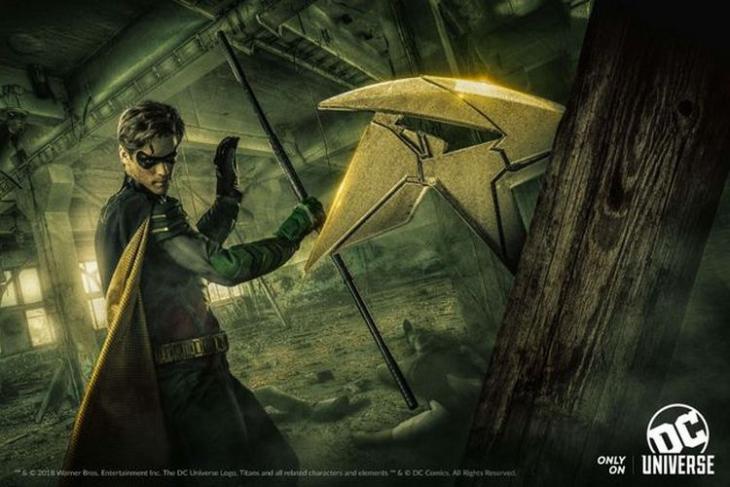 DC Entertainment has announced that its new subscription service, DC Universe, will launch on September 15. According to the company, the service will have plenty of classic and recent DC TV shows available to watch, although, no original content will premiere in the first few weeks. There's no word on when the first new live-action show developed exclusively for DC Universe, Titans, will start airing, but a new version of Teen Titans will reportedly premiere on October 12.
It's official! #DCUniverse is launching on September 15th on #BatmanDay! Don't miss out on the exciting pre-order that gives you 3 months free! Become a member today! https://t.co/BGr6ovlo4B #DCULiveStream

— DC Universe (@TheDCUniverse) August 29, 2018
Subscriptions will cost $7.99 per month or $74.99 per year, while pre-ordering an annual membership before launch will enable users to get three additional months for free. Fans signing up before the September 15 launch date will also be eligible for entry into the Ultimate Batman Sweepstakes whose lucky winner will get to tour the Warner Brothers studios and take a joyride in the Batmobile.
Meanwhile, alongside Titans, some of the other all-new shows that are expected to hit the platform include a series called Doom Patrol, a show called Swamp Thing, the third season of Young Justice and a new live-action series called Stargirl, among others.
The launch date, which coincides with the DC-created 'Batman Day', was officially announced during the first episode of a news show called DC Daily, which will be the successor to DC All Access. The first episode was hosted by Kevin Smith, and co-hosts will include DC alumni John Barrowman and Harley Quinn Smith.
https://www.youtube.com/watch?v=VYblm-LuTB4
Available shows will include Lois & Clark: The New Adventures of Superman (starring Teri Hatcher and Dean Cain), Wonder Woman (starring Lynda Carter), Birds of Prey, Batman Beyond, Justice League and more. However, missing in action will be some of the biggest recent blockbusters, such as Man of Steel, Batman vs Superman: Dawn of Justice, The Flash, Legends of Tomorrow and the like.