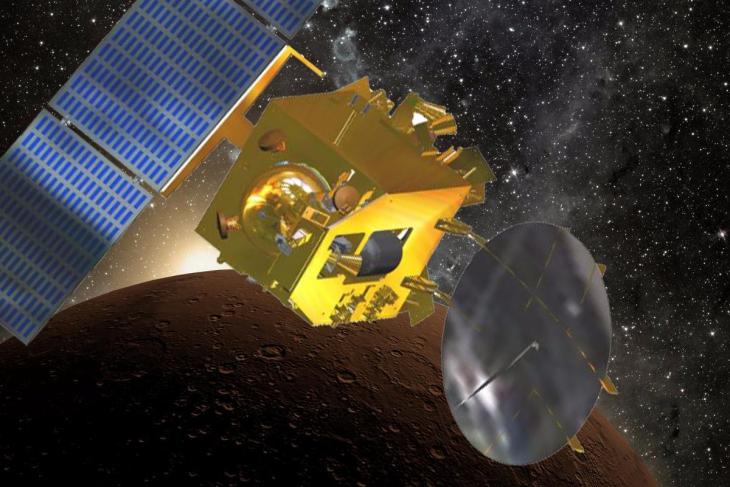 Today, India has made history with the success of recent Mission to Mars.
India is the first and the only country in the world to successfully reach Mars on its first attempt and that too within 74 million dollars which is just 11% of the total cost of NASA's recent Mars mission. Also, Out of the 51 missions to reach Mars, attempted across the world so far, only 21 had succeeded. Isn't it terrific?
NASA's Curiosity is also happy to have a new neighbor on the red planet and It has welcomed the Mangalyaan with a Tweet. Let's check out some of the tweets from the very new timeline of ISRO's Mars Orbiter.
1. Soon after entering the Mars' orbit, MarsOrbiter went live on Twitter and wrote its first Tweet. Here's what it wrote:
What is red, is a planet and is the focus of my orbit? pic.twitter.com/HDRWjOcPus

— ISRO's Mars Orbiter (@MarsOrbiter) September 24, 2014
2. It took MarsOrbiter 323 days to reach its destination after its launch in 5 November 2013 from PSLV-C25. So this was the second tweet.
I'll be back after breakfast. Good ol' sunlight. It's good for your battery. — ISRO's Mars Orbiter (@MarsOrbiter) September 24, 2014
3. After some time, NASA's Curiosity Rover welcomed MarsOrbiter with a Tweet to which MarsOrbiter replied in a good way. Here's the conversation:
Howdy @MarsCuriosity ? Keep in touch. I'll be around.

— ISRO's Mars Orbiter (@MarsOrbiter) September 24, 2014
I hope you must be feeling as proud as I am. Proud to be an India 🙂
Recommended: 25 Amazingly Beautiful Photos of Various Places of Earth From Space
Follow MarsOrbitter on Twitter and subscribe to our newsletter for more interesting news and stories from India and around the world.