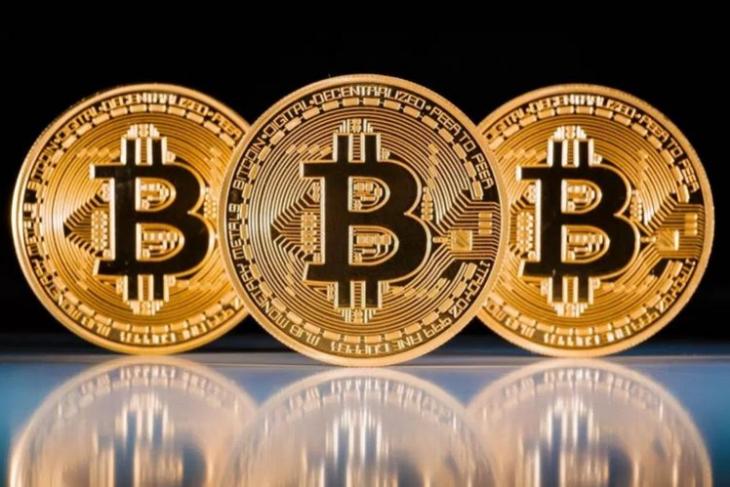 Cryptocurrency theft is becoming increasingly commonplace as the industry continues to grapple with issues of integrity, stability and regulation, even as the underlying Blockchain technology becomes increasingly mainstream. It was only in January that Japanese crypto-exchange Coincheck was hit by a massive cryptocurrency heist, while popular online digital wallet, Blockchain.info, was hit by a phishing scam worth $50 million the following month. And even offline criminals are turning to cryptocurrency to cash in on the wave.
Now Indian bitcoin exchange Coinsecure has reported that it has lost 438 bitcoins worth approximately Rs. 19 crore (or $3 million), allegedly, because of the actions of a rogue employee. According to the account provided by Coinsecure's parent company, Secure Bitcoin Traders, the CSO of the crypto-exchange, Dr. Amitabh Saxena, is the mastermind behind the heist, although, the suspect himself says that the bitcoins were lost while they were being extracted to distribute to customers.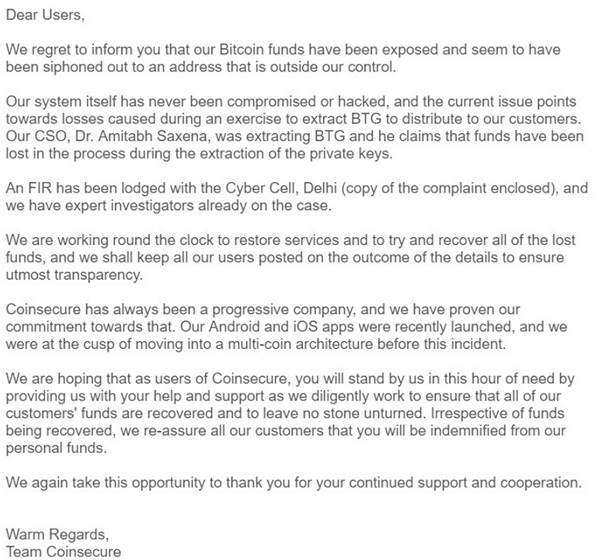 Coinsecure, however, claims that its system was neither hacked nor compromised, and is promising to compensate all customers from its own pocket.
According to the statement posted on its official website, "Our Bitcoin funds have been exposed and seem to have been siphoned out to an address that is outside our control. We are working round the clock to restore services and to try and recover all of the lost funds, … (but) irrespective of funds being recovered, we reassure all our customers that you will be indemnified from our personal funds".
It remains to be seen whether the victims do get back their money or if Coinsecure's 'assurance' turns out to be an empty promise. This is part of the reason cryptocurrency experts advise investors to store their digital assets in hardware wallets at home rather than in web-based 'hot wallets' that leave users at the mercy of the service provider's security infrastructure. It doesn't even matter if the security is top-notch, when rogue employees can make away with your crypto fortune.