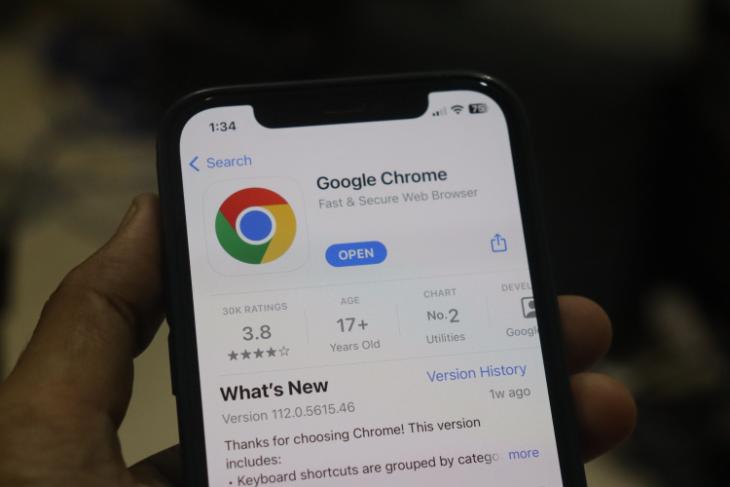 Chrome has been refining itself for quite some time now. With the ability to easily make Chrome your default browser on iOS, the search engine has gained severe momentum on iPhone. If you are one of those users who rely on Google Chrome as your third-party web browser on iOS, this news is for you as here's a new useful update! Continue reading below to know more.
Chrome for iOS Just Got More Functional!
As part of version 114.0.5735.124, Google Chrome has gained the ability to let you access a plethora of Google services, baked right within the app without even leaving it. This means that apart from being a third-party browser, Chrome is venturing towards being a "power tool" for iOS users.
This means that now, when you click on an address, Chrome will not redirect you to Google Maps. When you want to set a Calendar reminder, you won't have to specifically do so via the Google Calendar app. You can also gain real-time text translation within the Chrome app itself. This makes the Google Chrome app much more enticing for iOS users. You are no longer needed to carry the baggage of other Google apps within your iPhone just to use the Google browser.
Google will also add Lens to its list of integrated apps in the "coming months." You will then be able to use your iPhone camera to look up objects, translate signboards, and much more. However, do note that these "ease of accessibility" features are limited in nature. You will still need to individually visit these apps for advanced options. For example, to use the driving mode you need to visit the Google Maps app, to add specific events to your calendar you need the Calendar app, and so on.
With the present integration, your life should become better and drain your iPhone battery lesser. This is way better than running multiple apps at once in the background.
So, what are your thoughts on this latest update? Do you prefer Chrome or Safari as your go-to browser on your iPhone? Do let us know in the comments below.