China is fast adopting new technologies to fight crime and monitor its citizen's movements. The country already makes use of facial recognition to nab criminals, and is also monitoring movements of minorities through similar facial ID. Now, as per recent reports, Chinese administrative might be making use of high-tech birds to supervise its citizens, and we are not even making this up.
Okay, they're not exactly high-tech birds, but rather drones that look like birds. But that being said, it is still a high-tech surveillance drone.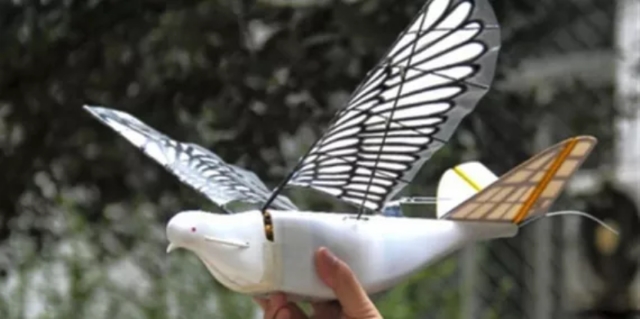 As reported by South China Morning Post, Chinese military and government agencies have been using drones that look like birds to watch citizens in at least five provinces, over the past few years.
Codenamed "Dove", the program is run by Song Bifeng, a professor at Northwestern Polytechnical University in Xi'an. According to the Post, Song was formerly a senior scientist on the Chengdu J-20, Asia's first fifth-generation stealth fighter jet. The bird-like drones mimic the flapping wings of a real bird using a pair of crank-rockers driven by an electric motor. Each drone has a high-definition camera, GPS antenna, flight control system and data link with satellite communication capability.
According to Yang Wenqing, a member of  Song's team, the "scale is still small", but the researchers "believe the technology has good potential for large-scale use in the future. It has some unique advantages to meet the demand for drones in the military and civilian sectors."