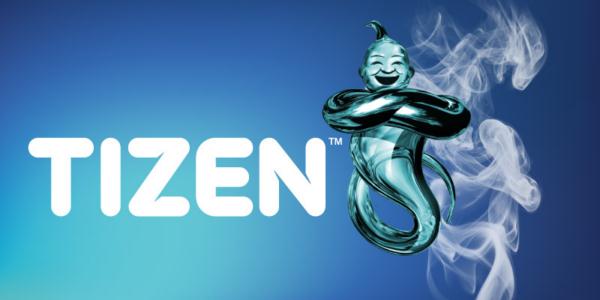 Tizen is an open source platform similar to Android and Samsung is already known to be working hard along with Intel in creating a viable alternative to Android OS and decrease its over dependence on Google. Tizen supports multiple computing platforms such as smartphones, tablets, laptops, televisions and vehicle infotainment systems.
Tizen was formerly known as LiMo OS and then Samsung decided to join Intel and take it forward from there on. Even Linux Foundation scrapped Maemo last year in favour of Tizen going forward as the true open Linux based mobile operating system. Samsung became the Platinum member of Linux community by donating them around $500K.
The success of any smartphone depends on the following hierarchy and all of those components should be stronger in order to make the whole chain stronger. Let us discuss about Tizen in each of these areas and try to figure out if Tizen can compete other stronger platforms.
1. Hardware
2. OS Features + Background Services
3. Apps + Ecosystem Compatibility
4. Distinguishing Factors
5. Brand Recognition & Value
Hardware
The presence of Intel in creating a smartphone operating system clearly means that they want to get even into the mobile chips business.
They entered the smartphone and tablet processor market last year with Intel Atom processors based on their x86 architecture. They tied up with Lenovo, Lava and Motorola but hardly a handful of phones came equipped by their processors. The main reason for Intel's SoC not being used widely was the lack of integrated 3G and average graphics performance. Also there wasn't enough support for x86 architecture in Android source code in general. Intel had to do all the coding and making the contribution to get Android up and running on x86 architecture. Also, Intel has almost no market share in world's biggest smartphone market; USA. But their upcoming Cloverfield+ SoC is said to be both, powerful and power efficient.
Elliot Garbus of Intel said that "Having a new platform creates a new opportunity" and he was clearly talking about Tizen.
Samsung is well known for making excellent screens, and almost every component you know off that is used in building smartphones. They even make their own processors under the name of 'Exynos' which are on toe-to-toe with its competitors in terms of performance. But they can't make them in enough numbers to be equipped in all the Samsung phones sold. Intel will help them with their experience in making power efficient chips in spite being powerful enough and more importantly, in enough numbers.
Operating System & Background Services
Most of the native components in the Tizen operating system have been developed under the Flora license which does not follow the requirements of open source initiative. The SDK of Bada OS is being moulded to be the SDK for developing Tizen applications. But neither Samsung, Intel nor the Linux foundation are known to make commercially successful software platforms. Let us have a look at the basic difference between various smartphone operating systems on the software level.
| | | | | |
| --- | --- | --- | --- | --- |
| | Tizen | Android | iOS | Windows Phone |
| Kernel | Linux | Linux | XNU | Windows NT |
| Apps | HTML5, CSS & Javascript | Java | Objective C | C#, XAML |
| Application Store | Not Announced Yet | Google Play Store | App Store | Windows Phone Marketplace |
The platform war can't be won only with the help of OS. Strong supporting services like Email facility, IM, Geo-location based services, etc, are a necessity to make the whole ecosystem complete. Even the world's largest technology brand, Apple couldn't deal in satisfying consumers with their Cloud and mapping services.
Samsung has their own IM and Cloud (ChatOn & S-Cloud) services which are also compatible with other platforms. But they still don't have a clue about Maps and Email services.
Apps & Ecosystem
The Tizen group is aware of the app advantage and are focussing on fully supporting apps built using web technologies such as HTML5, CSS & JavaScript. But there would also be an option to create full native apps for demanding tasks.
But no open mobile operating system other than Android has succeeded ever. If you have a look at recent open source smartphone operating systems be it Maemo or MeeGo, the main reason why consumers didn't choose them was mostly, the lack of developer interest and collection of rich games. Building an operating system is easier than evolving and maintaining it at generous pace. Also, keeping it commercially successful is also a daunting task as consumer minds drift very quickly to newer and more exciting things.
The ecosystem which Apple, Google and Microsoft created also offer users to download and use music, movies, books and digital radio services. Currently Samsung offers these media and entertainment resources in their smartphones but they are very limited. There is no multiplayer gaming and points section similar to Google Play Games or Apple Game Center.
Distinguishing Factors
Apart from the regular features, every platform needs their own distinguishing feature that isn't available with their competitors. Google has Live Widgets while Apple has Siri and both are useful in different scenarios. The only distinguishing factor about Tizen is, it is even more customizable than Android. Carriers can live their dream of being more than just a dumb pipe and increase their revenues as Tizen allows carriers to customize it and be more integrated to the OS according to their needs (which feels very similar to Mozilla Firefox OS).
The MD of Strategic Department, NTT Docomo, Kiyohito Nagata stated, "If we become a dumb pipe, our revenue will continue to shrink". He is also the member of Tizen community.
Brand Recognition & Value
Both Samsung and Intel enjoy a notoriously well brand image throughout the world. But somehow, they can't defeat either Google, Apple or Microsoft when it comes to smartphones. Although, in Asia, Samsung is more powerful as a brand and recognizable than Google, Microsoft and Apple due to their presence in lower end mobiles phones, televisions and pretty much every electronics and home appliance category. Samsung also has mobile phones in almost every price range imaginable; just have a look at this Samsung mobiles price list to confirm.
Nagata also stated, "We want to launch and create our future babies," about Tizen as their alternate option other than Android. According to him, Android phones would continue as the high end option while Tizen would be the choice for upgrading from basic feature phones.
So, on the whole, Tizen can start as an alternative to Mozilla Firefox OS with low end smartphones and improve its brand presence in a couple of years. After which, they can target even bigger players like Apple iPhones and Android devices. Right now, Tizen can't even come close to bigger players and Samsung would surely be planning to introduce it in low priced smartphones.
SEE ALSO:
Mobile Gaming Future with Android Gaming Console Projects
An Excellent Use of Gamification in Travel Apps
Image Courtesy: androidauthority.com