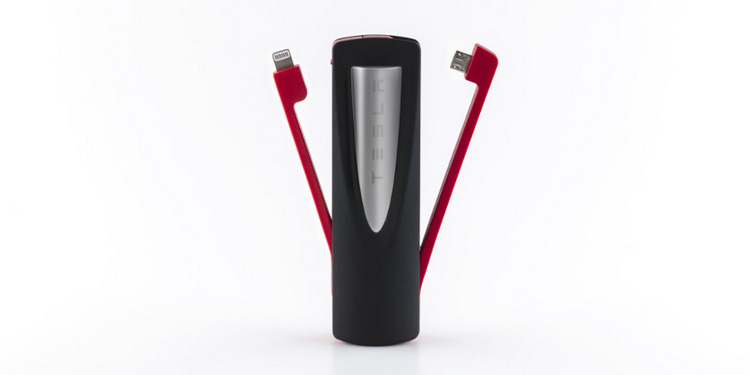 This week has been a hectic and exciting one for Tesla, who took the wraps off its new all-electric Semi Truck and the fastest production sports car Roadster 2. It may be a long time before we see any of these two vehicles roll on the roads as production for the same kick-starts in 2019-2020. But, there's a Tesla product you can buy and carry along with you right away, i.e, a Tesla Powerbank.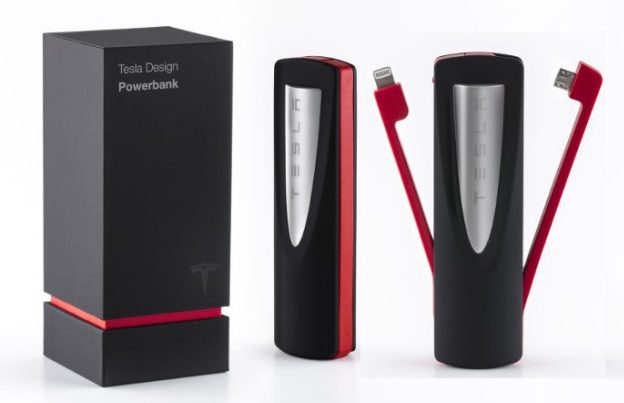 As we've come to expect from Tesla, this portable powerbank has also been meticulously crafted to make it look and feel like any other Tesla product. This is no electric vehicle or battery pack but has enough juice to power your smartphones on the move. Tesla, in its official powerbank shop listing, says that the powerbank has been "designed and inspired by Tesla's supercharger monument at the Tesla Design Studio."
Tesla If you're interested in the technical specifications of the Tesla Powerbank, we've listed them here for you:
Single 18650 cell (the one that powers its electric cars)
Battery Capacity: 3350 mAh
Integrated USB, Apple lightning connector
detachable micro-USB connector
Input: 1800 ± 200mA
Output: 5V/1.5A max
Tesla fanboys, who may not be able to install Powerwalls or buy the fancy electric cars, this is surely the product you can add to your life. Though the Tesla Powerbank might be priced a little on the higher side, at $45, it has already been sold out. You could've also picked up the Desktop Supercharger model, with a USB port to attach any charging cable, for $45 but that's also out of stock.
It is currently unknown when both of these products will be back in stock, so better keep an eye out for them. Are you willing to shell out $45 to get the Tesla Powerbank? Let us know in the comments down below.
---