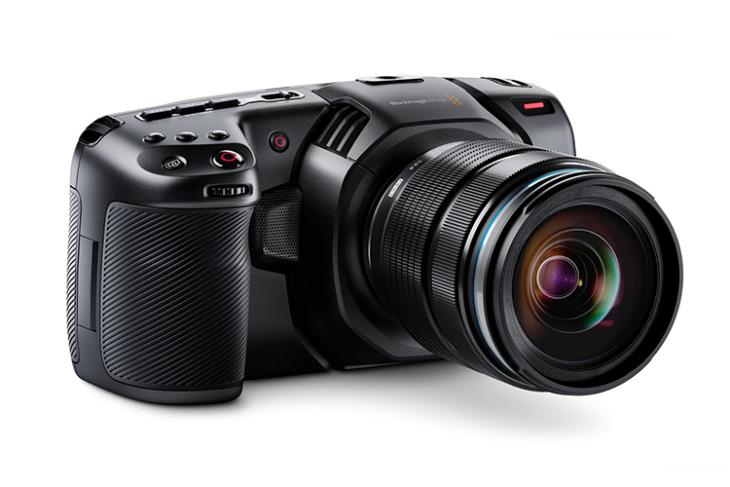 Blackmagic Design, a company famous for cinema cameras, has updated its compact Pocket Cinema Camera after five years and one of the most appealing additions includes the ability to shoot 4K videos. To get one, you'll have to wait until later this year and it will set you back by $1,295 ($300 more than the 2013's version).
The updated Pocket Cinema Camera 4K can shoot 10-bit ProRes and 12-bit RAW videos at a resolution of 4096×2160 and frame rate of 60fps. It features micro four-thirds HDR sensor with 13 stops of HDR and supports a dual native ISO of up to 25,600. This means that low-light videography will be a charm with the Blackmagic Pocket Cinema Camera 4K despite the small sensor. The camera is capable of recording directly into external drives via USB-C meaning you won't have to juggle SD cards while recording those massive 4K video clips.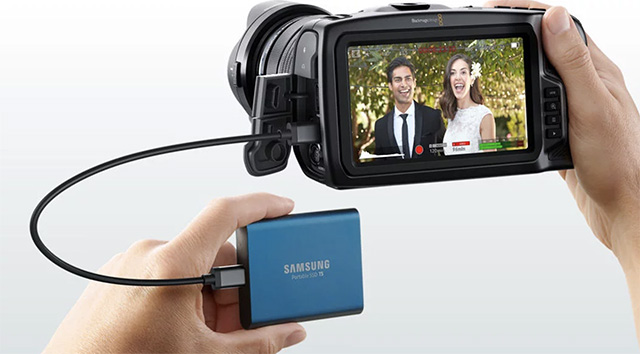 The Blackmagic camera is compact for its capabilities but does not compromise in terms of the size. It sports a 5-inch touch-screen display on the back and a full-sized MFT sensor which will allow users to swap out the lenses for those made by other companies like Olympus, Kodak, Panasonic etc. The camera is made using "space-age carbon fiber polycarbonate composite" which maintains the sturdiness required for a camera while keeping its weight light.
The Pocket Cinema Camera from Blackmagic also features mini LXR port with phantom power to connect external mics, while there is also a 3.5mm jack for connecting more commonly used desktop or PC mics. Meanwhile, it also features 4 inbuilt mics. The HDMI-out port allows you attach a monitor for live preview and the Bluetooth wireless control allows for controlling the camera remotely. It supports multiple card formats including SD, UHS-II, and CFast 2.0.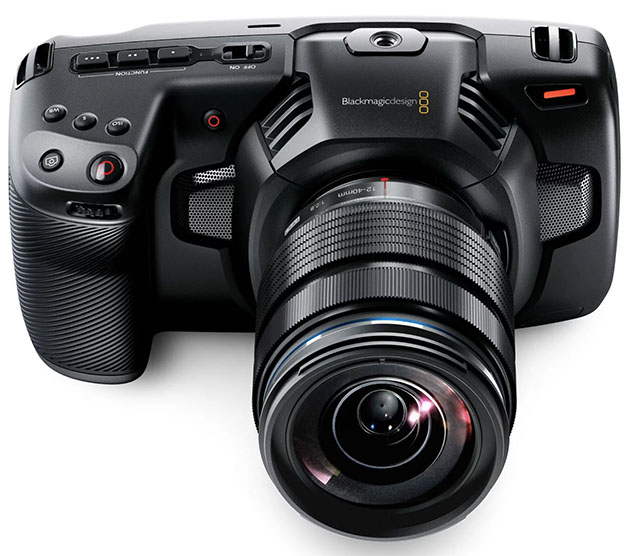 With its diverse features, the Pocket Cinema Camera should serve filmmakers well if they can compromise with the lack of in-body stabilization and the shallow depth of field with the stock lens which might require an additional lens. The price tag of $1,295 and features like 4K RAW at 60fps is likely to attract many producers who are traveling frequently to distant shoot locations.