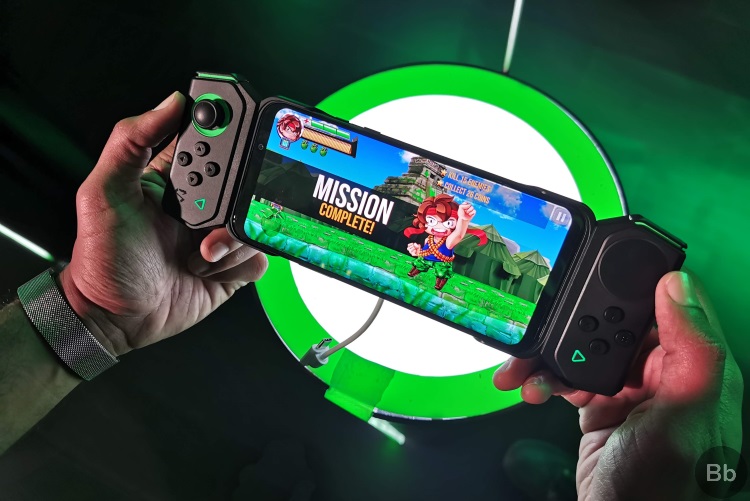 Just a couple months after its unveiling in China, the Black Shark 2 has made its much-awaited debut in India and it's certainly a desirable smartphone for gaming enthusiasts. Black Shark 2 comes with a low-latency display, Snapdragon 855 chipset, RGB lighting, Liquid Cooling, dual front-firing stereo speakers, and a lot more. There's even stock Android onboard and I know that's got to attract some eyeballs.
But if that isn't enough to put you, PUBG Mobile enthusiasts, into a game coma, Black Shark 2 is accompanied by a slew of accessories in India. Here's a quick peek at these gaming accessories:
Black Shark 2 Accessories Launched in India
1. Black Shark Gamepad 2.0
First and foremost, there's the Black Shark Gamepad 2.0 that snaps into the protective case that it comes with to give you a Nintendo Switch-style console experience on your smartphone. The gamepad offers you 12 customizable buttons, physical joystick, and precision touchpad, thus, freeing up the screen for an immersive experience.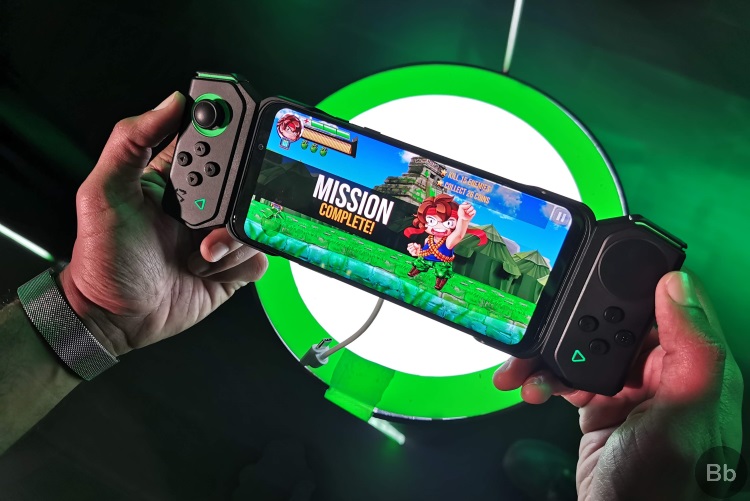 Gamepad 2.0 connects to Black Shark 2 via Bluetooth, offers up to 40 hours backup on a single charge, and is said to be compatible with a number of mobile games.
2. Black Shark Type-C to HDMI Cable
One of my favorite accessories for the Black Shark 2 has to be the Type-C to HDMI cable that allows you to extend the device to another display (usually a TV) with support for up to Full 4K resolution and 60Hz refresh rates. You can see in our hands-on picture below that we have opened Shark Space and are getting ready to play a game of PUBG Mobile.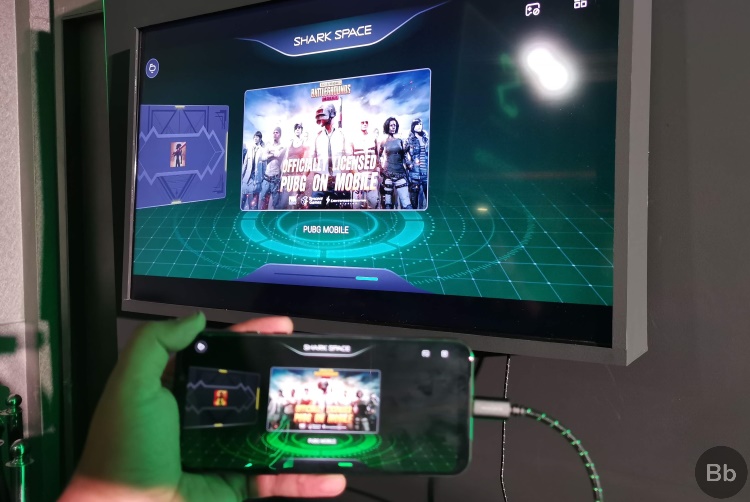 This tangle-free braided cable has gold connectors for added durability and provides low-latency connections to the TV so that you can still go on a killing spree without a worry.
3. Black Shark Handle Bracket
We have already taken a look at the Gamepad 2.0, but when you've plugged your phone into the TV using the Type-C to HDMI cable, then you can take your controllers and snap them into this double-wing handle bracket to create a console gaming pad for yourself – similar to what we have seen with Nintendo Joy-cons. You can place down the phone and game from the comfort of your couch.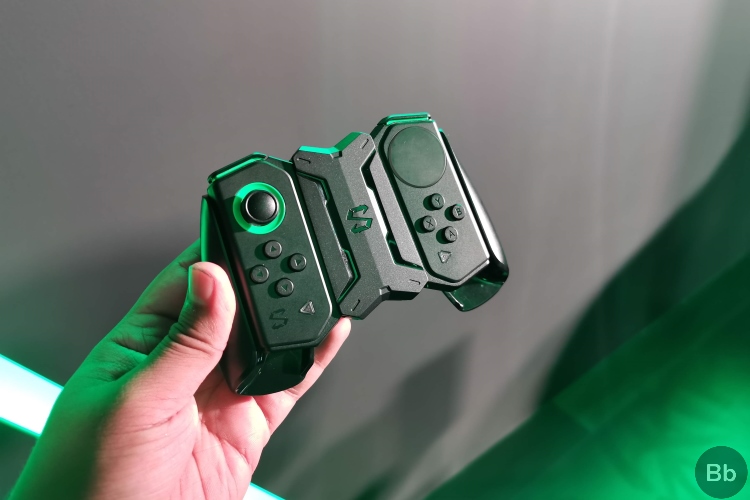 Well, we also got a chance to go hands-on with a couple more accessories for the Black Shark 2 at the launch event but there's no word on whether they'll come to India or not. Still, have a look at these accessories:
4. Black Shark Cooling Fan Back Cover
Nubia has managed to integrate a cooling fan into the Red Magic 3, but Black Shark has not really gone that far and offers a similar alternative in the form of this accessory. The cooling fan back cover snaps onto the back of the Black Shark 2, is powered by the USB Type-C port at the bottom and connects to the device via Bluetooth.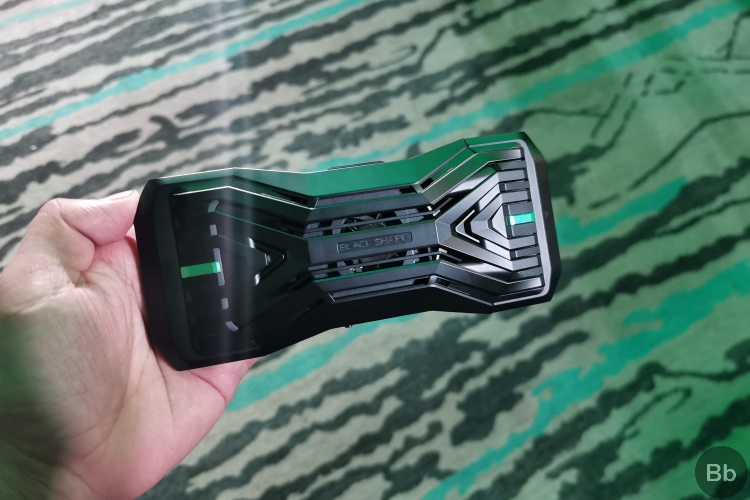 The cooling cover has an ergonomic design like the Black Shark 2, a USB Type-C port so you can charge your phone while gaming, and an extreme cooling button up top.
5. Black Shark Type-C Gaming Earphones
Finally, we also spotted a pair of Type-C earphones on display at the event. They haven't been launched in India but are available globally. Black Shark says they have been tuned for gaming, carrying 14mm drivers. The audio response is custom-engineered to gamers and there's a 3-button in-line control onboard as well.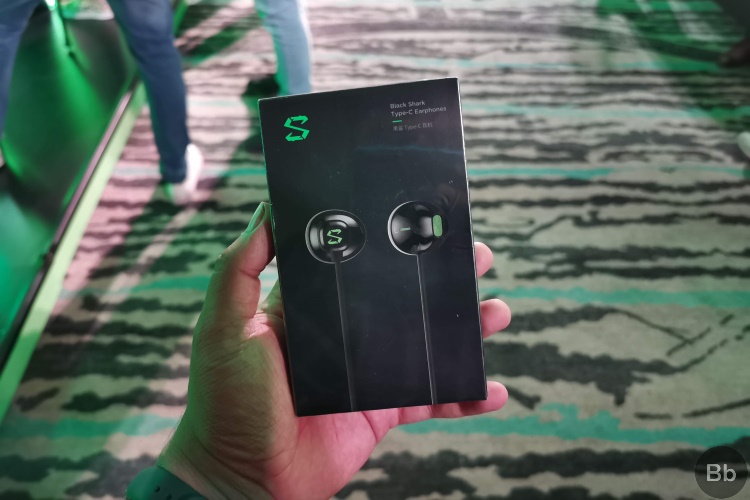 SEE ALSO: Black Shark 2's Awesome Display Enhances Your Gaming Experience
Accessorize Your Mobile Gaming Experience
Black Shark has started building its own mobile ecosystem of products, slowly expanding the same internationally to cater to a niche audience of mobile gamers, and it seems like the add-on accessories further help round-up and enhance the experience for a fledgling mobile gaming community. There's currently no word on when these accessories will be available for sale in India.
So, would you be interested in picking up any of these aforementioned accessories along with the Black Shark 2? Let us know your favorite accessory in the comments below.
---