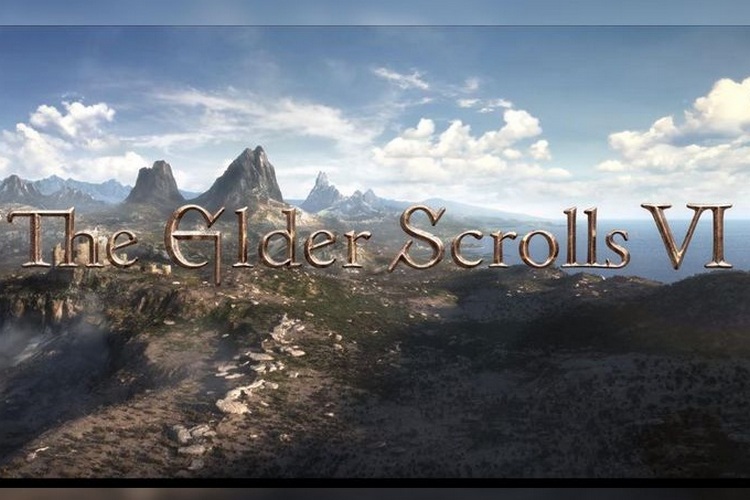 Bethesda made a ton of new announcements at E3 2018 yesterday, including the launch of Fallout Shelter on PS4 and Nintendo Switch, the impending release of Elder Scrolls Blades on Android and iOS, as well as the launch of a bunch of new titles, including Fallout 76, DOOM Eternal, RAGE 2 and Wolfenstein Youngblood.
The Elder Scrolls VI
Alongside all of the above, Bethesda also announced the next installment in The Elder Scrolls franchise – The Elder Scrolls VI. The company released an ultra-short 36-second teaser that both excited and disappointed fans in equal measure. The trailer showed off a beautiful, mountainous terrain and a stylized Elder Scrolls VI logo, and pretty much nothing else.
We don't even know the exact title at this stage, so there's certainly no further details, including a possible ETA or the platforms it will be coming to. The only thing we do know for sure is that the next installment in The Elder Scrolls franchise is in the works at Bethesda, and will be launched by the company at some stage.
Starfield
Starfiled is a completely new game that is being developed by Bethesda, which is a good thing for everyone who started getting annoyed/confused/indifferent at all the different Skyrim iterations. According to Bethesda's game director, Todd Howard, the company has 'spent years thinking about and working on' Starfield, but there's still no details to go by whatsoever at this stage.
As far as info about the game is concerned, there's very little to go by at this point in time, but the name would suggest that it might be a sci-fi game set in space. Given that Howard referred to it as the first major new franchise from the studio in over two decades, it would be reasonable to assume that it will have the scope of an Elder Scrolls or Fallout, no less. There's, however, no word on when it will finally be ready for prime-time. There's also no word on which platforms it will be released on.
---