Shutting down the rumor mill, Xiaomi finally released new devices under its wildly popular Redmi Note lineup in India earlier the last week. The Redmi Note 5 Pro came as a surprise, featuring the new Qualcomm Snapdragon 636 chipset and iPhone X-style dual rear lenses.
But how can we forget the taller new display, with an 18:9 aspect ratio, which we all know can be quite fragile. Xiaomi has taken necessary precautions, i.e. Gorilla Glass coating and silicone back case, but some of you may prefer to inhibit damage from drops or falls with a tempered glass. It is surely a wise decision and we're here to help you out with it. Here are the 7 best screen protectors you can buy for the Redmi Note 5 Pro right away:
7 Best Redmi Note 5 Pro Screen Protectors
Note: The prices for the screen protectors may vary depending on the offers or discounts being offered by the company or e-commerce websites.
1. Xiaomi's Official Screen Protector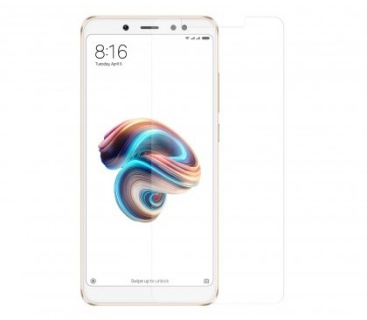 Before you look around for third-party alternatives, Xiaomi itself makes screen protectors for the Redmi Note 5 Pro available on its official website. The Chinese giant boasts that its tempered glass features 2H hardness and can handle extreme resistance. It's also protected from scratches, oil, water and doesn't even let dirt be captured underneath — which makes the phone look shabby and unpresentable.
Buy from Mi.com (₹129, discounted 35% right now)
2. 
Ikare Impossible Tempered Screen Guard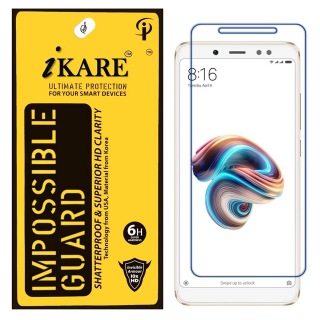 While most screen protectors we've seen for the Redmi Note 5 Pro come with a notch, this one right here comes with a large cutout for the speaker, camera, and sensors at the top. Ikare has designed its screen guard to maintain the crystal clarity while reducing glare, fingerprint, dust, and smudges. Made out of ultra-thin glass fiber, Ikare wants to provide you a premium and high-quality experience. It is also easy to apply.
Buy from Amazon (₹199)
3. Wellpoint Tempered Glass Guard for Redmi Note 5 Pro
This is possibly one of the most accurate glass screen protector, which has been designed specifically for the Redmi Note 5 Pro. Wellpoint's tempered glass is only 0.33mm thick and provides cutouts for the camera, sensors, and speaker grill at the top bezel of the screen guard. It's made from Japan-imported AGC glass material, which renders you 9H hardness, anti-burst tolerance, and super-high transmittance for clarity.
Buy from Flipkart (₹189)
4. Good Shephard Glass Redmi Note 5 Pro Screen Protector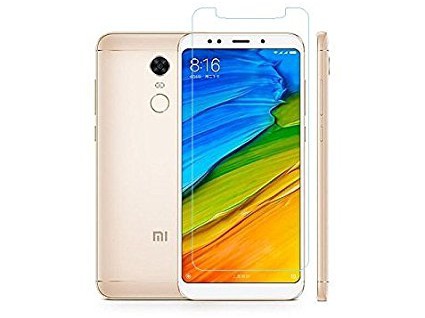 Coming in at just 0.33mm thick, Good Shephard's screen protector offers you the maximum 9H hardness and 2.5D rounded edges. It not only presents you a 99 per cent transparency for clear viewing and high-sensitivity response, but adds an oleophobic anti-smudge coating to the mix as well. It's obviously anti-scratch, shatter and drop proof, plus you don't need to worry about the render attached above- a notch-like guard design works both with Redmi Note 5 and Redmi Note 5 Pro.
Buy from Amazon (₹399)
5. Furious3D Tempered Glass Guard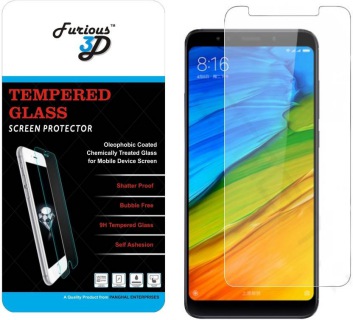 Coming back to the typical notch design, Fusion3D also boasts of providing you with all necessary protection from scratches, drops, or abrasions. It sports 2.5D rounded edges, which tightly seals the tempered glass to the screen and does not let bubbles or dust settle underneath it. You also get 9H surface hardness rating, coupled with an oleophobic coating that makes it a complete package.
Buy from Flipkart (₹299)
6. SmartLike Tempered Glass Redmi Note 5 Pro Screen Protector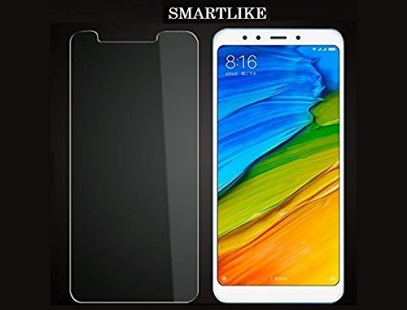 The SmartLike screen protector, designed specifically for the Redmi Note 5 Pro, features 9H surface hardness and an ultra-clear shock-resistant layer under the glass. The company also boasts that its screen guard provides you 'extensive protection' from outside damages, shocks, and scratches, including keys, coins or any other sharp object. There's a shatter-proof film sitting at the top and it minimizes damage during drops.
Buy from Amazon (₹299)
7. Clorox Tempered Glass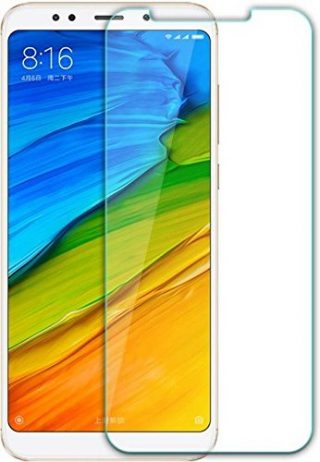 Finally, we have yet another screen protector with a notch cut out at the very top. Clorox also presents you with a 0.3 mm thick slab of glass, which is absolutely transparent and does not affect the touch sensitivity of your tall 18:9 screen. It'll protect the screen from normal wear and tear, while also minimizing reflection and fingerprints left behind. The company has also used a high-quality adhesive that does not leave behind a residue on removal.
Buy from Amazon (₹199)
SEE ALSO: 8 Best Xiaomi Redmi Note 5 Screen Protectors You Can Buy
Safeguard Your Redmi Note 5 Pro's 18:9 Screen
With displays now getting taller and stretching to the edges of the front of the smartphone, we all know that it would cost a fortune to replace the screen. While it is a good practice to be more cautious of sudden drops, you can absolutely enhance your phone's safety with a screen protector. The aforementioned is a simple collection of currently available tempered glasses and we will update the list as more screen protectors for the Redmi Note 5 Pro are released in the coming week.